Oddly named towns hark back to Nevada's colorful past
January 3, 2016 - 8:07 am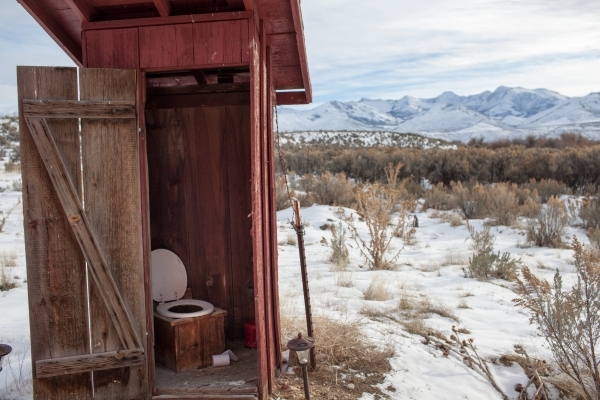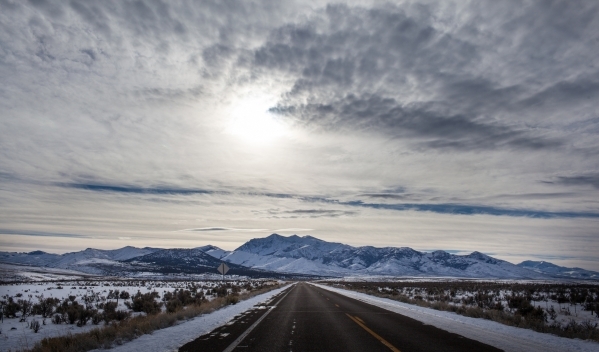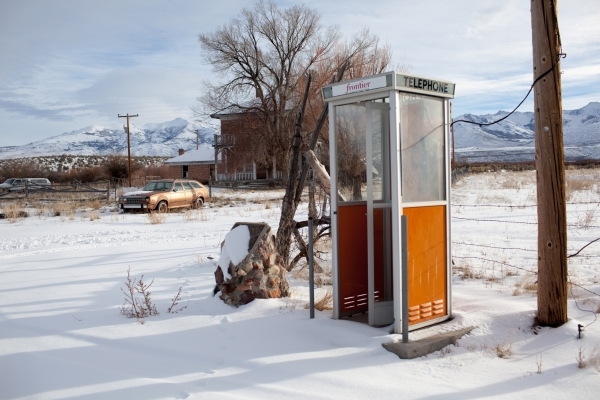 JIGGS — This is what it's like to live in a town named after a century-old cartoon character, an isolated high-desert speck with a one-room schoolhouse and lots of Wild West history, a place still populated by cougars and mustangs if not the ghosts of long-gone cowboys.
The other day, 76-year-old rancher Simone Zaga, who has run cattle and sheep here all her life, called an out-of-state mail-order company to buy grape seeds.
When she gave her address as Jiggs, Nev., the attendant paused:
"Huh?"
"Just put down Spring Creek," the white-haired Zaga replied, pronouncing the word "crick." "I don't really live there, but it's close."
"So, where exactly is Jiggs?" the operator asked.
"About 40 miles south of Elko," Zaga said. "Not really 40 miles, but it's easier to say."
In the end, Zaga got her seeds, but such are the challenges in a town whose unlikely name fails to conjure up its colorful past: a rich mining, ranching and rabble-rousing history that produced two state governors (Edward "Ted" Carville and Lewis Rice "Old Broadhorns" Bradley), featured countless years of heartache and toil and was the stomping grounds for Western author Zane Grey's fictional outlaw, King Fisher.
No, Jiggs is named after a portly top hat-wearing cartoon character in the popular comic strip "Bringing up Father." The name was suggested during World War I by the children of a saloon owner who followed the fictional exploits of the diminutive henpecked husband.
When it comes to whimsical names, Jiggs has some pretty outside-the-lines company across rural Nevada: a passel of towns, mountains, rivers and canyons whose names make many outsiders — and residents — shake their heads in wonder.
Consider Weed Heights, named not for the pesky plant but after mining executive Clyde E. Weed. And Tobar, a now-defunct railroad camp where workers mistook a crude sign reading "to bar," pointing the way to a tent saloon, for the name of the settlement.
There's also an area on topographical maps of central Nevada named "Goblin Knobs" — not necessarily haunted but because a surveyor once noted that "local tuff weathers into hoodoos and weird knobs."
Historians attribute such far-fetched names to Nevada's history of mining and railroad development, where harried, hard-working men pounded down wooden signs with speculative place names that somehow stuck, even though those locales have rusted into ghost towns and the stories behind the names have sometimes become more fiction than fact.
Drive across Nevada and you'll pass through towns named Puckerbrush, Gabbs, Scotty's Junction, Blackjack, Carp and Duckwater. Or how about Fatty Martin Lake, Toe Jam Mountain and Winnemucca, which made its way into a 1960s country song popularized by singer Johnny Cash.
There's Stagecoach, Steamboat, Lovelock, Deeth (rhymes with teeth), Jarbidge (supposedly "devil" in Shoshone,) Tunnel, Sulphur, Pinenut, Slim Creek and Adverse. And don't forget the old mining town known as Dinner Table, or Adaven, which is Nevada spelled backwards.
Jeff Kintop knows some doozies as chairman of the Nevada State Board on Geographic Names. Like Beer Bottle Pass and Parachute Canyon. He talks about Owyhee, where settlers wanted to name the town after a river in Hawaii, but couldn't spell very well.
And Beowawe, where a railroad speculator once scouted out prospective towns.
"He supposedly weighed over 300 pounds," Kintop said. After watching the outsider hammer in spikes, the Paiute Indians coined the name Beowawe. "It means 'Great Posterior,'" Kintop said.
Such tales make the story behind Jiggs seem a bit more likely.
Over generations, the town was named Cottonwood, Dry Creek, Mound Valley, Skelton and Hylton.
When Albert Hankins bought the hotel and saloon in 1918, his children begged him to use the name Jiggs. After learning that the character was harassed by his wife, Maggie, women in town even started the Maggie Club.
Today, Jiggs is the only town in the expansive Mound Valley, framed by the rugged Ruby Mountains and Pinion Range. In 1846, the infamous Donner Party allegedly passed through here. In 1965, a Volkswagen ad campaign was shot in Jiggs, where the town's entire population fit inside one Beetle bus. Now nobody officially lives in Jiggs, but the little outpost is the social center for some two dozen local ranch families.
Sitting in the kitchen of her converted log cabin with quaker-asp wooden beams, Zaga ticked off the name of every Mound Valley ranch by memory, using her fingers to keep track, her mind moving north to south. Folks here use only the last four digits when giving their telephone numbers; the prefix and area code being understood.
The directions to Zaga's ranch are just as plainspoken: Take the first dirt road after the cattle guard a few miles south of town.
Jiggs isn't much to look at. There's a volunteer fire department, school and country hall. The soul of the place is Jiggs Bar, which features a menacing steer skull and a sign reading, "Cowboy Welcome." Inside, holiday lights adorn the antlers of a mounted elk head.
For years, Zaga and her late husband, Fred frequented the saloon "to BS people," preferring Tuesdays when Pete tended bar and Fridays when Jessica was there. Fred's gone now, but Zaga still uses the "royal we" out of old-country habit.
She attended the one-room schoolhouse in the late-1940s, where Mrs. Reed played piano and the boys danced with the boys and the girls with the girls — until the teacher forced them to match up nice and proper.
Life in Jiggs has always been simple. People dressed up only to run errands in nearby Elko.
"Ranchers aren't rich like people think," Zaga said. "They might wear nice things to town, but they're the only nice clothes they have. They take them off the moment they get home."
Inside her sunroom, she pointed out the 20 animal trophies she and Fred have collected. There's the cougar rug on the wall ("I shot that one with a shotgun") and the bull elk ("Used a bow-and-arrow on him").
But along with its frontier spareness, Jiggs has allowed for some culture, too. Zaga motioned toward the piano.
"I used to play some," she said.
Mrs. Reed taught her well.