What precautions should travelers take before going overseas?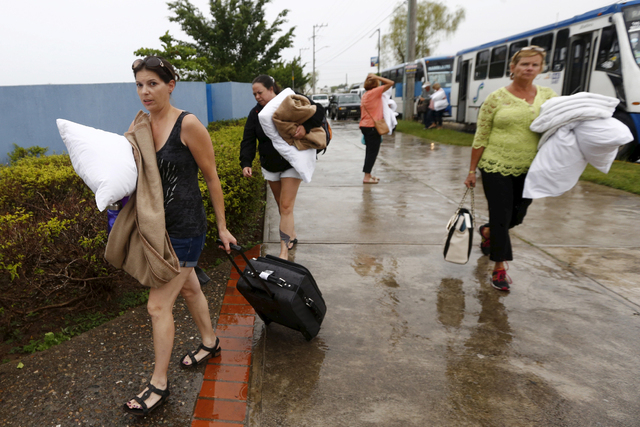 It happens.
A theft or crime. An injury or medical crisis. Even a terrorist attack, such as that experienced March 22 in Brussels or last November in Paris.
All can leave a traveler in the lurch. And when such emergencies do occur, travelers will be glad that they took the time to do a bit of emergency planning before they left home.
The U.S. State Department's Bureau of Consular Affairs (www.travel.state.gov) offers a variety of free tools that travelers can use to research potential destinations and deal with potential problems.
For example, in addition to offering travelers information about passports and visas, the site has links to pages where travelers can locate embassies and consular offices around the world. Also useful are links to travel alerts and travel warnings, which offer travelers cautions about anything from demonstrations expected to occur because of local elections to cautions about pickpockets or thieves acting in specific areas of a city, to more serious warnings about disease outbreaks or expected violent activity.
Through its alerts and warnings, the government also offers specific advice to Americans traveling or living overseas. After the Brussels airport bombing, for instance, the U.S. embassy there recommended that Americans avoid using public transportation and monitor local media for news updates.
Rene Schneeberger, travel agency manager for AAA Northern California, Nevada and Utah, says travelers also can sign up for email updates about potential travel destinations, as well as searchable databases to obtain information about specific countries.
The State Department's advisories are useful because they're so precise, Schneeberger says. "If there's any particular warning about any particular area, they won't just say, 'Avoid France.' They will say, 'France is perfectly safe to travel, but we have some information of heightened security in Paris,' or whatever. So it's very specific."
Another useful pre-departure move would be to enroll in the Bureau of Consular Affairs' Smart Traveler Enrollment Program (STEP). Through STEP (https://step.state.gov/step) travelers can register their trips and itineraries with local embassies and consular offices.
Enrolled STEP travelers receive information about safety-related conditions in their destination country. STEP also helps family and friends to contact travelers in an emergency and aids embassy officials in contacting travelers in emergencies such as natural disasters, civil unrest, or violent attacks.
It's also a good idea for travelers to make note of local embassy or consular offices at their destinations — including addresses, email addresses and phone numbers — and keep that information handy during the trip. Similarly, it's a good move for travelers to keep contact information for travel agents, tour guides or other trip organizers.
Before leaving, consider purchasing travel insurance. Schneeberger says a good policy will cover not just trip cancellations, but medical emergencies, evacuations and other more serious occurrences, too.
"We recommend that (clients) always purchase travel insurance for trips domestically, but also, particularly, for overseas," he says.
A good policy also may include 24-hour-a-day concierge service. In an emergency, a concierge, can, for example, "help to assist you, to get you out of town on the next available flight home," Schneeberger says.
Don't forget to share your itinerary and away-from-home contact information with family members, and leave a photocopy of your passport with them, too. Also keep a photocopy of your passport with you as you travel, Schneeberger says. That will help to speed things along if a passport is lost or stolen.
If something does happen while traveling overseas, local law enforcement will be travelers' first line of contact, Schneeberger says. So follow their instructions, and try to contact the local U.S embassy or consular office when you can.
"Really, local law enforcement will know the city best," Schneeberger says. "They best know where to go to evacuate you if you need evacuation to a particular place, and most folks nowadays around the world speak enough English to be able to give you basic instructions for you to get to safety."
Read more from John Przybys at reviewjournal.com. Contact him at jprzybys@reviewjournal.com and follow @JJPrzybys on Twitter.