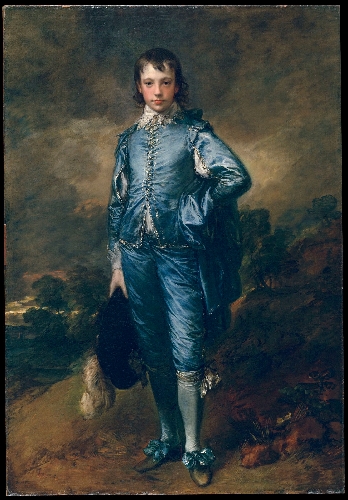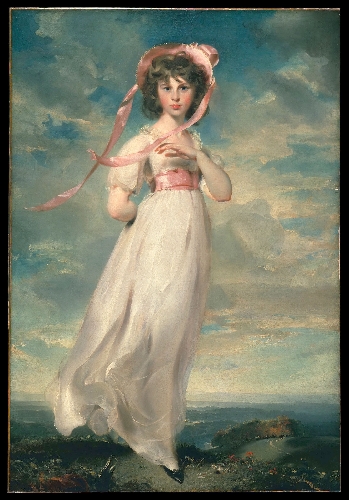 Who hasn't daydreamed about what life would be like as a multi-millionaire? With freedom from money worries, you would have time to do what you really want — perhaps collect art or rare books, or create fancy gardens on your expansive property.
Henry Huntington was a multi-millionaire and did all of those things at his estate in San Marino, Calif. He brought together some of the world's most exceptional books and manuscripts. Exotic and unusual plants cover much of the 200-acre estate. On the walls of his former home hang some of the greatest masterpieces created by history's most talented artists. And when he died, in 1927, it was given to the people of California.
Today, it's commonly called the Huntington Library, or simply The Huntington. I've known about it for more than 50 years, but, until recently, hadn't been there for seven or eight. Based on previous visits, I thought: "The Huntington is The Huntington." It's a great place to visit occasionally, but without anything really new.
Was I wrong. There are new gardens and buildings to see and experience; the Chinese Garden, the Children's Garden and the glass-doomed Conservatory are all new within the past few years. At the same time, the Japanese Garden and the Mansion, along with other features of the Huntington, have been updated and upgraded.
Railroading, building ships and the development of Southern California were Huntington's primary businesses, but art and literature were his passions. He did little collecting before he retired in 1908. By 1918, however, he amassed a significant collection of rare books, manuscripts, paintings and sculptures.
He approached collecting art treasures much as he handled business matters — self-taught and aggressively. He consulted with experts, evaluated their opinions and recommendations, and then followed his own judgment and bought what he liked. He often paid more than the appraised value for a work of art just to assure he would get the piece. At the same time, he was known to buy large lots of items. Cost was always a secondary consideration. The quality, condition and variety in a lot were the important things.
Huntington wasn't born rich, but his family was able to send him to private schools through high school. By his own choice, however, he didn't go to college. Like many young men, he wanted to prove himself. He moved to New York City where he took a job clerking in a hardware store. After toiling for a year among the tools, nuts, bolts, pots and pans, he was offered a job by his uncle Collis Huntington, one of the fabulously rich and powerful railroad magnates known as "The Big Four." The job Henry accepted was managing a railroad-tie sawmill in St. Albans, W. Va., where Henry improved efficiency and reduced the cost of making ties. He lived frugally, and with his savings and borrowed money, he bought the mill from his uncle.
Henry sold his sawmill in 1881 when Collis hired him to supervise construction of the Chesapeake, Ohio, and South Western Railroad from Trimble, Tenn., to Covington, Ky. In 1886, he took over the floundering Kentucky Central and made it profitable. Henry was only 42 when Collis asked him to come to San Francisco in 1892, to share responsibility in managing the Southern Pacific Railroad and, perhaps more importantly, "to represent the Huntington interests on the Pacific Coast," which he did until he moved to Southern California in 1902.
In the span of 21 years, through his own hard work and a measure of nepotism, he went from hardware store clerk to millionaire. When Collis died in 1900, Henry would inherit much of his fortune. Thirteen years later, he married Collis' widow, Arabella, who shared his interest in the arts and built a separate world-class collection.
The Huntington mansion is almost exactly in the center of the 200-acre estate. The huge Georgian design, off-white building is three stories and was the Huntingtons' residence for many years. Still richly furnished, its marble floors gleam despite more than a half-million visitors annually treading over them.
The mansion, now called the Huntington Art Gallery, is one of the two art galleries at the Library. It houses the European Art Collection. Some claim it holds the most distinguished collections of 18th- and 19th-century British paintings, sculpture and decorative arts outside London.
Each room is a gallery for paintings, sculptures or other works of art. Works by some of the world's greatest artists hang on the mansion's walls. Perhaps the two most famous paintings in the Huntington collection are Thomas Gainsborough's "The Blue Boy" and Thomas Lawrence's "Pinkie."
"The Blue Boy" is Gainsborough's most famous work of art. Created in about 1770, it is a portrait of Jonathan Buttall, son of a wealthy hardware merchant. "Pinkie" is the common title for a portrait of Sarah Barrett Moulton, who was about 11 years old when painted by Lawrence in 1794.
Reproductions of these classic paintings are often sold together as a set, and many people believe the same artist painted them, or that Lawrence was influenced by "The Blue Boy" painting when he put "Pinkie" on canvas.
Huntington was responsible, unintentionally, for these notions. Not until 1920, when he obtained both masterpieces and displayed them together for the first time in the same gallery did the art world associate one painting with the other.
The Virginia Steele Scott Galleries of American Art is the second art gallery. It incorporates works by American artists from the 1690s to the 1950s. Some of its more important paintings include Mary Cassatt's "Breakfast in Bed," Frederic Edwin Church's "Chimborazo," Edward Hopper's "The Long Leg," and John Singer Sargent's "Portrait of Pauline Astor."
While beautiful pieces of art hang in both galleries, the huge library adjacent to them is packed with significant works from English and American authors.
During the 1940s and '50s, required reading for many high school students in this country was William Makepeace Thackeray's "Vanity Fair." The first edition of this classic, along with the author's handwritten manuscript, is on display in the library.
Huntington acquired the first printed copies of the plays of Shakespeare, which were published in 1623. Visitors can read the handwritten words of Edgar Allen Poe's poem "Annabel Lee," which begins: "It was many and many a year ago, in a kingdom by the sea…" Jack London was America's first millionaire author, and an example of a handwritten manuscript and his personal letters can be seen there.
A Gutenberg Bible, one of only 47 copies known to exist, is protected and preserved in a glass case. It was printed on vellum, instead of paper, at least 40 years before Columbus found the New World. Huntington bought it at auction in 1911, for just $50,000. A bargain, even at that time.
Huntington amassed a huge amount of information — letters, memoirs and other writings by, to and about Abraham Lincoln. There is a gallery in the library devoted to Lincoln, with quotes on the walls, and display cases containing samples of the letters and other writings, as well as objects associated with Lincoln.
With the abundance of art and literature available to visitors at the Huntington, it's easy to forget there are no less than 14 themed gardens, some large, others tiny, for visitors to explore.
There is, for example, a small grouping of plants on the north side of the mansion in the Shakespeare Garden. It contains dozens of different plants and flowers. All of them are mentioned by name in works by the great Bard.
The Rose Garden has dozens of species and colors of roses. If so inclined, a visitor could spend hours just assessing the roses Huntington had planted in his "backyard."
Of the many gardens created by Huntington, none are so contrasting as the Desert Garden and two Oriental-themed gardens.
The world's largest collection of mature desert plants, more than 25,000 different species of cactuses and succulents, are contained in the 10-acre Desert Garden. Plants blend in crazy quilt patterns of color: dazzling reds, brilliant golds and deep greens. Serpentlike succulents intermingle into a mass of thorns, while barrel cactus take on the appearance of huge pincushions.
The garden offers an uncommon opportunity to see such colorful cactuses all in one place. Photographers love the Desert Garden, because they can set up tripods and use powerful lenses to take close-up images of plants, flowers and even insects.
From the desert to the Orient at the Huntington is just a quarter of a mile on paved footpaths or across the immaculate lawns.
In 1914, Huntington created the Japanese Garden for Arabella by transforming an old irrigation canal into what became a retreat for them both.
It's no wonder that for decades visitors have congregated in the Japanese Garden. The multitude of trees cast cool shade over much of the garden. Jasmine-scented air seems to etch serenity into the atmosphere. Shrubs and trees native to Japan, as well as a moon bridge over a tiny lagoon that is home to huge goldfish, add to the feeling of tranquility.
For decades, the Japanese Garden has been one of the most popular places at the Library, second only to the Mansion. Since early 2008, however, the Liu Fang Yuan — the Garden of Flowing Fragrance or, simply, the Chinese Garden — has rivaled its favor with the public. Described as a place where "nature's artistry and the spirit of poetry bloom in harmony," it's just a short walk northwest of the Japanese Garden.
I had read about the Chinese Garden and thought it was probably overrated. It isn't. The 12-acre site has the largest water feature at the Huntington, the 1.3-acre Lake of Reflected Fragrance. There are hand-carved bridges, wooden pavilions and stone terraces, and shade trees abound.
Each bridge, pond and building has a poetic name that evokes peacefulness and serenity. There are, for example, the Bridge of Verdant Mist, the Isle of Alighting Geese and the Cascade of Resonant Bamboo. Many visitors to the Huntington spend their entire time in the Chinese Garden.
Not to be missed, even if you don't have kids with you, is the Children's Garden, for it is packed with joy. There are bubbling fountains and water pots that spurt a stream of water into the air every 10 or 15 seconds. Especially delightful to kids is a tiny circular garden, where every few minutes water jets close to the ground create a foglike mist that they love to run through.
The Conservatory is one of the newest buildings at the Huntington. It has a glass dome and glass roof and contains samples of environments from different parts of the world — warm, humid to misty cool, and damp — and the plants that grow there.
Many museums prohibit photography, but it's OK to use your camera at the Huntington — not only outdoors but also in the galleries and library. There are restrictions, however. Flash photography and cumbersome equipment such as tripods are prohibited in some areas, and commercial photography is banned throughout.
There is a lot to see and experience at the Huntington Library. Maps and brochures are available at the main entrance, and you are free to roam the grounds and buildings on your own. I recommend that when you visit the Huntington, you try to arrive right at or shortly after opening. Take a few minutes to look over the map brochure and plan your tour so you include all the things that are important to you.
GETTING THERE
Location: Huntington Library, Art Collections, and Botanical Gardens, San Marino Calif., about 260 miles southwest of Las Vegas.
Directions: Take Interstate 15 south toward Los Angeles for 221 miles. Merge onto California Highway 210 via exit 115A toward Pasadena for 20 miles; the road becomes Interstate 210 West. Continue on it 17 miles. Take the Allen Street exit (27B) and merge onto Maple Street a short distance, then turn left on Allen Street and continue 1.5 miles. Turn left at Orlando Road a short distance, turn right onto Oxford Road, and look for entrance to The Huntington on right. Library admission: Adults $15; seniors $12; students $10; children 5-11 $6, under 5 free. Free day every first Thursday with advance tickets only. Closed Tuesdays, plus Thanksgiving, Dec. 24-25, Jan. 1, and July 4. Summer hours 10:30 a.m.-4:30 p.m. (626) 405-2100, dev.huntington.org.
Dining: There are numerous restaurants near The Huntington. One of the oldest and most respected is Twohey's Restaurant at 1224 N. Atlantic Blvd., Alhambra. (626) 284-7387.
Lodging: Many choices locally; a moderately priced one is Holiday Inn Express, 3500 E. Colorado Blvd., Pasadena. (626) 792-1363.