Uber to offer free in-car Wi-Fi during CES
January 4, 2016 - 11:41 am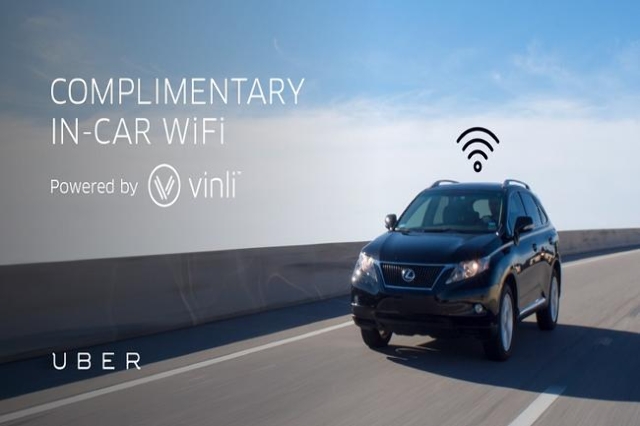 As upwards of 170,000 techies descend on Las Vegas this week for this year's Consumer Electronics Show, Uber is offering in-car Wi-Fi through the duration of the show.
During CES, which begins Wednesday and ends Saturday, connecting to a reliable and speedy network can be a challenge, which is why Uber said it is allowing its customers the option to request a Wi-Fi-enabled vehicle.
The mobile hot-spot cars will feature an adapter that plugs into the vehicle's on-board diagnostics port and allows passengers to access a 4G LTE connection while they're driving, Dallas-based startup Vinli said in a statement.
Riders can locate a Wi-Fi-enabled car by sliding over to "WI-FI" in the Uber app.
Contact Caitlin Lilly at clilly@reviewjournal.com. Find her on Twitter: @caitiesmith