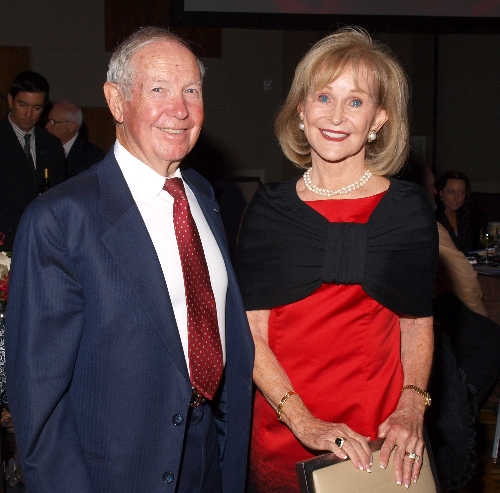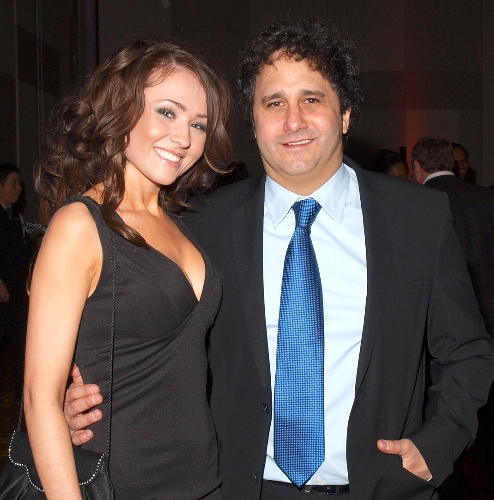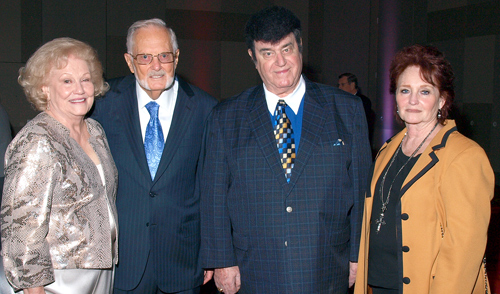 The UNLV Foundation celebrated 30 years of philanthropy at its annual donor recognition dinner Oct. 13 at Aria.
The Palladium Society induction ceremony, recognizing individuals and organizations that have made donations to the University of Nevada, Las Vegas, of $1 million or more, featured Sanford and Sandra Berman, Fred and Harriet Cox, the Engelstad Family Foundation, George Maloof and the Maloof family, Robert and Paula Mendenhall, National Security Technologies (represented by President Stephen M. Younger), Bill and Bonnie Paulos, and Bill and Bonnie Wortman.
The sold-out event began with a hosted reception where the UNLV Guitar Ensemble entertained while guests including foundation board trustees Bill Boyd, Joyce Mack, Ed Quirk (and Maria), Don Snyder (and Dee), Mel Wolzinger, MaryKaye Cashman, Mark Fine, Nancy Houssels (and Kell), Perry Rogers and Carolyn Sparks were greeted by UNLV President Neal Smatresk and members of the UNLV Foundation.
UNLV trumpeters and Dick Calvert, the voice of the UNLV Rebels, announced the opening of the dining room. Once everyone was seated for dinner, the stage curtains opened, displaying a living room setting for John O'Reilly, chairman of the foundation's board of trustees, and his two special guests: Irwin Molasky and Elaine Wynn.
Molasky was the foundation's first chairman in 1981 and a key figure with the donation of 45 acres of land to the university. Wynn also was a member of UNLV's founding board of directors.
The dinner was created by chef Rick Moonen of Rick Moonen's RM Seafood restaurant at Mandalay Bay, in collaboration with Aria.
Among the officials attending the gala were Kevin Page, Mark Alden, Cedric Crear, Mark Doubrava, James Dean Leavitt, Jack Schofield and Rick Trachok of the Board of Regents; Chancellor Dan Klaich; former UNLV presidents Pat Goodall and David Ashley; and Councilman Bob Coffin.
Dinner music was provided by the UNLV Liberace Strings Quartet and the Liberace Scholarship Jazz Quartet.
The featured speaker was CNN senior political analyst David Gergen. The former adviser to four U.S. presidents also is a professor and director of the Center for Public Leadership at Harvard University and an editor-at-large for U.S. News & World Report.
Also seen among the 650 guests were Thalia Dondero, Jan and Gary Kapral, Georgette and Justin Cohen, Jan and Owen Nitz, Irmalee and Ian Ross, Mary Hausch, William Boldt, Nancy Strouse, Michael Bowers, Gina Hines, Doreen and Stuart Mann, Mikey and James Bilbray, Jeanne Greenawalt and Irwin Kishner, John Shepherd, and Harry and Helen Mortenson.