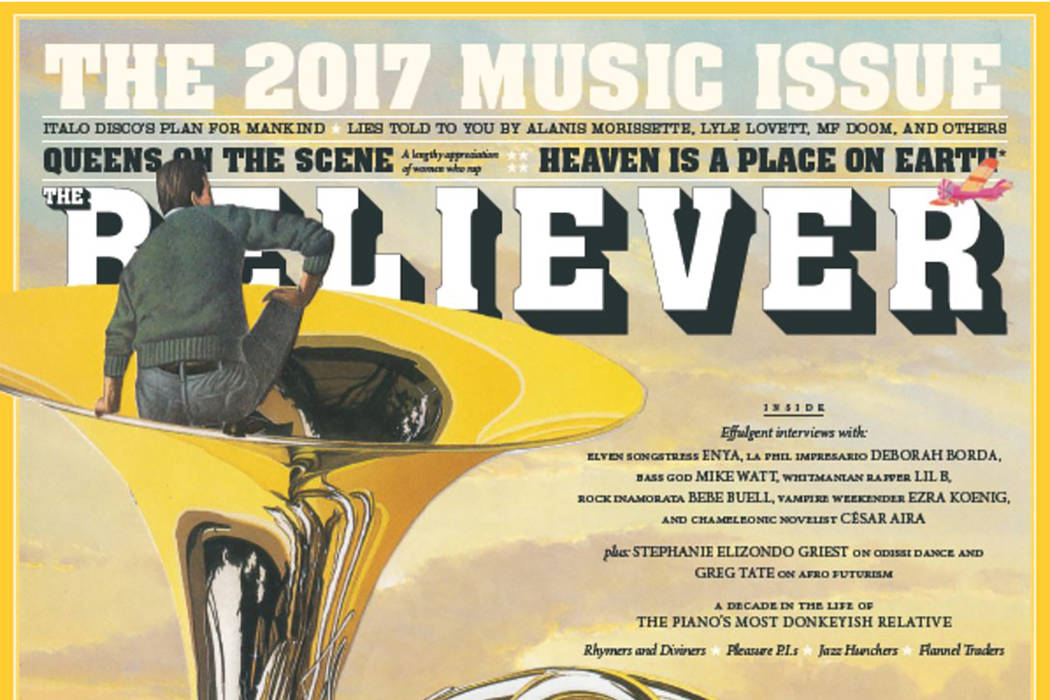 Starting Nov. 28, literary-minded Southern Nevadans who support events put on by Black Mountain Institute will be able to take their devotion to another level.
Three levels, in fact, as the UNLV-based nonprofit unveils its first-ever membership program.
Memberships will be set at $10, $20 and $84 per month, which will give donors such premiums as advance notice or admission to Black Mountain Institute events, subscriptions to The Believer magazine, signed books, art prints and even that classic nonprofit organization offering: the tote bag.
Michael Ursell, BMI's development associate and special events coordinator, said the Friends of Black Mountain Institute giving program — which officially will launch Nov. 28 — is part of "an ongoing effort to reach more folks in Las Vegas and the valley."
"We wanted to really create something where people could get little perks from us and get the inside track on work we're doing here and feel like they're part of it," he said. "Black Mountain Institute doesn't just happen on its own. It takes a whole community."
Prospective members can learn more about the membership program by signing up for BMI's mailing list and clicking the "donate" link at blackmountaininstitute.org.
Ursell said the membership program has been in the works for almost a year.
"It might seem a little like we're in a way overthinking it, but you really want to do something like this thoughtfully," he said. "You really get only one chance to say, 'Here are the different ways you can get involved here.'
"When you launch something like this, you never know exactly how it's going to go. But we're feeling good."
Ursell says a particularly useful benefit will be the advance notice that members will receive about BMI events, because panel discussions, author sessions and other programs tend to fill up quickly. That was the case with April's inaugural Believer festival — which featured guests such as Carrie Brownstein, Luis Alberto Urrea and Dave Eggers — and Ursell expects the same to hold true for the 2018 festival, scheduled for April 13 and 14.
Contact John Przybys at reviewjournal.com or 702-383-0280. Follow @JJPrzybys on Twitter.