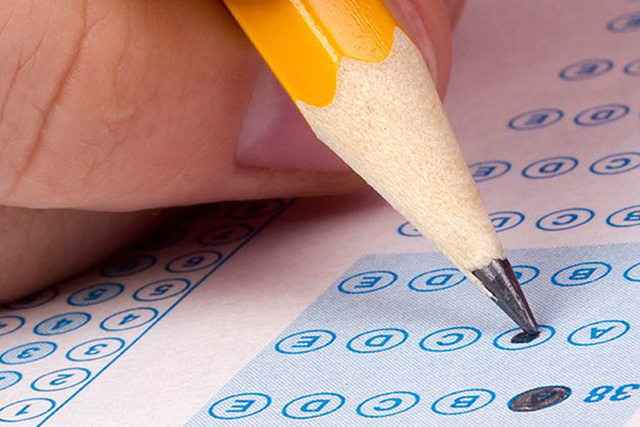 They lost the exclamation point, but none of the drama that it implied.
Or so it seemed.
Last summer, reports surfaced that during the writing of their much anticipated sophomore disc, Vegas' Panic at the Disco (formerly Panic! at the Disco) hit a serious roadblock and decided to scrap nearly a full album's worth of material.
The band had secluded themselves in a cabin in the wilderness, where they allegedly struggled to find a direction for their second album and went off the deep end a bit.
It was just like "The Shining," supposedly, only without the dead naked ladies.
"I would say that this one was a little easier to write, actually," Panic singer Brendon Urie says of the rumors surrounding the recording of the band's latest disc, "Pretty. Odd." "It's funny, because there's this whole story where we went up to a cabin and wrote all these songs and then went crazy. What happened was, we had six or seven ideas that we hadn't even recorded or demoed that we kind of put off to the side. We didn't want to go forward with those ideas as the record."
Seems simple enough, though nothing is ever wholly what it seems with this bunch. As their past videos and stage show have attested to, they're fond of larger-than-life theatrics and disguising their motives beneath an ocean of eyeliner and a wardrobe that looks like it was swiped from the set of "Moulin Rouge."
But this time around, the band seems a little less self-consciously inscrutable.
"Pretty," the long-simmering follow-up to the group's platinum-selling 2005 debut, "A Fever You Can't Sweat Out," is out today, and it's a busy, diffuse-sounding disc where the band members are beginning to sound a bit more comfortable in their own skin.
"We're just a little more confident this time around," Urie says. "We were 17 on the first record, and didn't know much. We had just discovered keyboards and synthesizers, and we just wanted to mess around and see what we could do."
One of the most immediate differences between "Pretty" and its predecessors is in the lyrics.
While Panic's debut teemed with sometimes excessive wordplay and overly verbose song titles ("London Beckoned Songs About Money Written By Machines," any one?) that drew them immediate comparisons to Fall Out Boy, the band tones down the knotty syntax this go 'round in favor of a more upbeat, direct approach.
"Whereas the first album was a little angrier and just trying to spit out as many words as we could, this time, I guess we're not so quick to judge, we're not as impulsive," the Palo Verde High School graduate says. "We're just kind of taking our time and really thinking about stuff, rediscovering a few things. We all wrote lyrics, so I think that definitely helped in getting a different result. When you have four people writing lyrics instead of one person, the lyrics are going to be a little more broad."
The band's sound follows suit.
Punching up their hot-blooded pop rock with a bevy of instrumentation, "Pretty" is a layered, textured record topped off by the requisite radio-ready hooks.
The disc's first single, "Nine in the Afternoon," is a lively, high-stepping waltz peppered with cello, jubilant sounding horns, multipart harmonies and jaunty piano.
It sets the template for an eclectic, multihued album.
"I think 'Nine in the Afternoon' was the first song that we wrote that kind of pushed us to do something different, where we don't assign jobs, where Ryan (Ross, guitars) does all the lyrics or I do all the melody," Urie explains. "Everybody threw in their two cents. Some people wrote songs by themselves, we all wrote a few songs together. It's a a little more diverse."
Of course, the question is whether or not all this will be enough to build upon the success of the band's debut and ensuing sold-out tours, which enabled Panic to use their position to shine a light on other Vegas bands, most notably The Cab, who Panic helped land a deal with their label, Decaydance/Fueled By Ramen.
"We hung out with those guys a couple of times and really liked the first two or three songs that we heard, so we wanted to get them over to a label as soon as we could," Urie says. "That's really all that it was. We didn't want to get credit for anything. We just wanted to push a few good songs in a good direction."
Urie seems pretty nonplused as he speaks. He doesn't feel that his life has changed that much in the past two years, even as he and his band have become MTV fixtures and even made it on the cover of "Rolling Stone" — all before most of them could even legally buy a beer.
He still feels like the same dude.
And he sounds like it, too.
"The success that we've had, we've been very, very fortunate, and we're very appreciative of where we're at," Urie says. "If this all fails and we lose the success and the public eye, it really wouldn't kill me. I'd just keep playing music."
Contact reporter Jason Bracelin at jbracelin@reviewjournal.com or (702) 383-0476.