Volunteers gather Oct. 5 for Day of Caring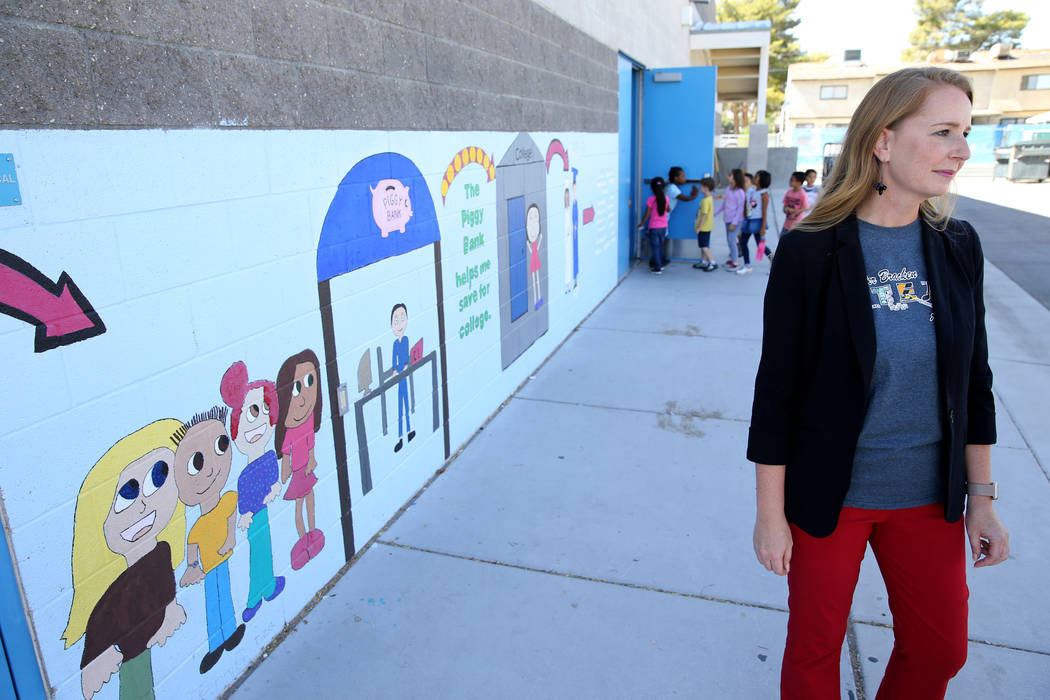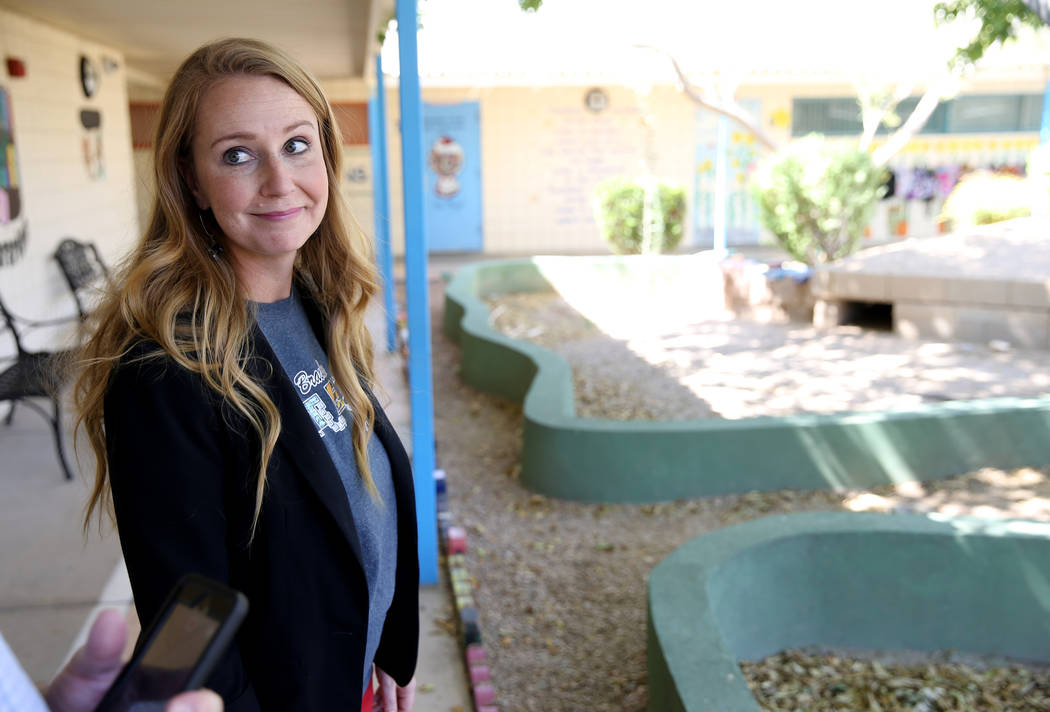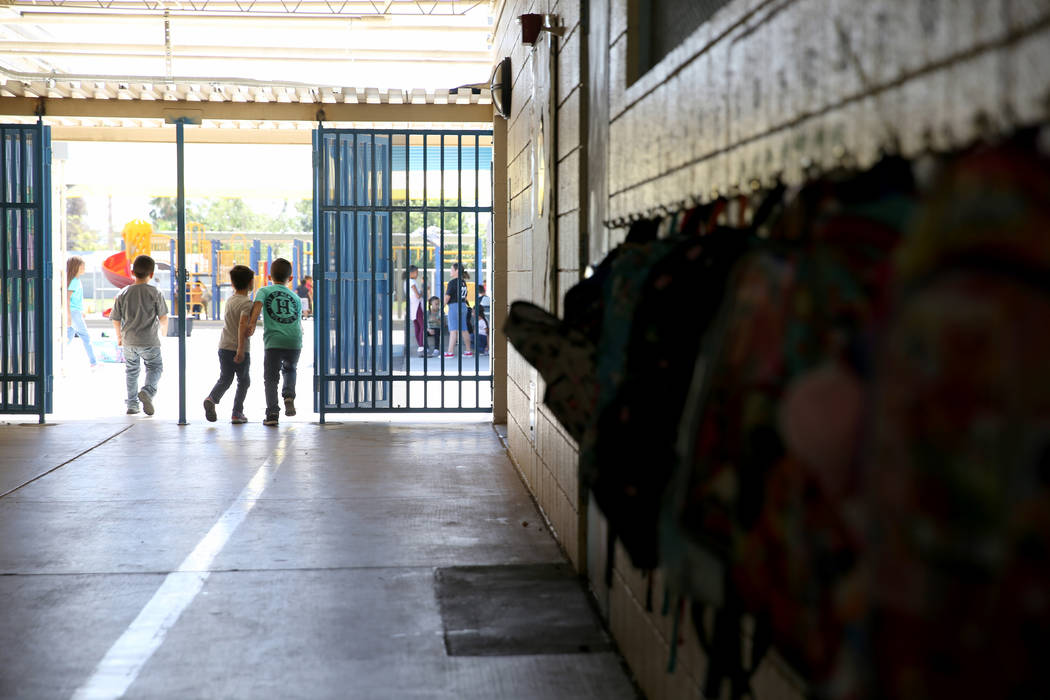 On Oct. 5, Southern Nevadans wielding paintbrushes, gardening implements, hand tools, art supplies, books and massive goodwill will fan out across the valley to improve, in ways tangible and intangible, the lives of others.
On the tangible side: the murals painted, landscapes refurbished and books read to students by participants of United Way of Southern Nevada's third annual Day of Caring.
On the intangible side: the feeling of satisfaction enjoyed and the sense of community built amid all that energetic volunteering.
About 1,600 volunteers participated in last year's Day of Caring, and Laurie Mann, senior director of marketing for the United Way, is expecting a turnout of about 2,000 this year.
Volunteers will spend either a half day or a full day on that Friday working on more than 250 projects at about 85 area schools and nonprofits, all of which would "have no way to get this work done if not for the Day of Caring," Mann said.
The day will begin at 8:30 a.m. with a rally at Town Square. Among the volunteers will be co-workers from area businesses, members of clubs, churches and service organizations, and families and individuals.
With the array of organizations and causes, volunteers will find it easy to choose projects that appeal to their own passions. "What's so amazing is, when you go on the (registration) site, if you're passionate about animals, schools or children, or maybe it's U.S. veterans, there are so many opportunities."
Megan Farnsworth, Wells Fargo Bank project manager and the company's Southern Nevada volunteer chapter president, will volunteer at Cyril S. Wengert Elementary School.
"What I especially love about that is, I used to go there," said Farnsworth, adding that volunteers' arrival is as much fun for kids as it is for the volunteers.
"The school engages kids, where they have student ambassadors come and greet us," she said. Last year, "some of the student ambassadors had the opportunity to work side by side with us as we painted, so it was great."
Interaction between volunteers and students also is planned at Walter Bracken STEAM Academy, said assistant principal Michelle Wheatfill. For example, children will inscribe their painted handprints on a volunteer-painted mural that will join several other Day of Caring murals on campus.
Other Day of Caring projects at Bracken include installing barriers on a chain link fence "to add some privacy to our back playground," Wheatfill said, and refurbishing the school's turtle and tortoise habitats.
Bracken has been a part of Day of Caring since the program's creation here, Wheatfill said. "Without the support of our volunteers, we wouldn't be able to get these projects done."
Volunteers also will be rebuilding burrows at the Tortoise Group's emergency habitat, said Kobbe Shaw, the organization's executive director. Shaw said Day of Caring volunteers are vital because the facility is staffed "100 percent by volunteers."
Shaw said this year's Day of Caring may, for some volunteers, serve as a means of observing the one-year anniversary of the Route 91 Harvest festival shooting, which left 58 killed and hundreds more injured.
"One of the positive things that happened out of the shootings was a genuine sense of community," Shaw said. "At my organization, as well as others, volunteer numbers jumped in the month of October last year. People wanted to help in any way possible."
In the wake of last year's tragedy, Farnsworth said, "we all came together as a family, this whole city. It was something none of us could forget. This is an opportunity to bring back that feeling of unity and desire to help (by) working together."
Contact John Przybys at jprzybys @reviewjournal.com or 702-383-0280. Follow @JJPrzybys on Twitter.
Lending your hands
United Way of Southern Nevada's third annual Day of Caring is scheduled for Oct. 5. The event will kick off at 8:30 a.m. with a rally at Town Square.
Half-day and full-day projects are available. Among this year's projects are mural painting, reading to students, assembling kits of various sorts, organizing food pantries, building and painting buddy benches at area schools, various landscaping and gardening projects, building or refurbishing animal habitats and repairing books.
For a complete list of projects and to register to volunteer, go to uwsn.org/caring. Volunteers can also sign up at the rally, but fewer projects will have openings by then.