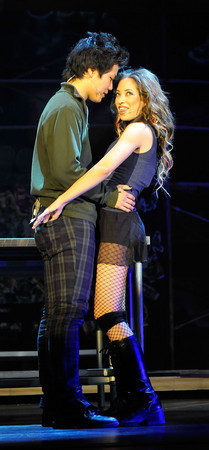 Here are a few things in news, entertainment and pop culture that we've been talking about lately.
* Students at Green Valley High School premiere a controversial PG-13 version of "Rent." If it helps, just think of it as "Our Town" set in the seedier part of Grover's Corners.
* Nevada's first "prostidude" reportedly receives high marks from his first client. Although we'd imagine they grade these things pretty much pass/fail.
* Tech geeks go crazy as Apple introduces the iPad. Or, as we like to call it, the iCan'tJustifyBuyingThis.
* ABC's "Lost" kicks off its last season. If the final episode has Jack getting out of bed and finding Kate taking a shower … wait, we'd actually be cool with that.
JOHN PRZYBYS (jprzybys@reviewjournal.com)