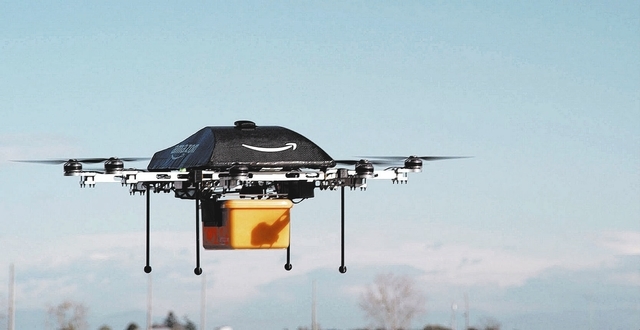 Here are a few pop culture tidbits that caught our eye last week.
■ A sculptor who created New York-New York's Statue of Liberty and is suing the U.S. Postal Service for using it on a stamp says feds thought his version more "sultry" than the original. Would counseling to remove the creepy image of Lady Liberty that's now stuck in our minds be tax-deductible?
■ Amazon.com is testing the use of drones ▶ to deliver packages. If Amazon founder Jeff Bezos ever starts putting his pinkie to his lips when he talks, we are so outta here.
■ Britney Spears celebrates her 32nd birthday (and the upcoming premiere of her new show at Planet Hollywood Resort) by posting a sexy photo of herself with the "Welcome to Las Vegas" sign on Facebook. Wait, the Las Vegas sign was in that photo?
JOHN PRZYBYS (jprzybys@reviewjournal.com)