Wine of the Week: Funky Llama Shiraz
August 5, 2014 - 10:09 pm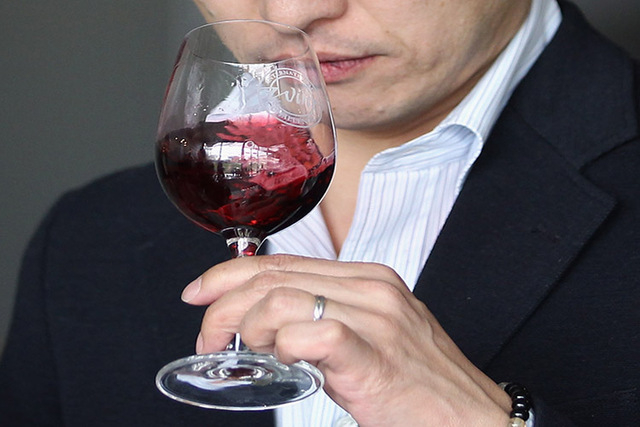 Wine: Funky Llama Shiraz
Grape: Shiraz
Region: Mendoza, Argentina
Vintage: 2011
Price: $3.99
Availability: Vons, Smith's, Lee's Liquor, other chain stores
In the glass: Funky Llama Shiraz is a dark garnet red with a semi-opaque core going out into a fine garnet to tinged rim definition with medium viscosity.
On the nose: Freshly crushed black peppery fruit, bramble and woodsy mint first emanate from the bowl of the glass, then followed by crushed black plum skins, vanillin phenols, black cherry juice notes and hints of spices and sweet tobacco as well.
On the palate: It is immediately an extremely juicy and mouth-coating wine, full of crushed black cherries, loganberries, huckleberry sauce, licorice root extract and black twizzlers. There is tremendous concentration through the midpalate that also shows a delineation not normally seen in wines of this level. It is well-structured to the finish that lingers surprisingly long with yet more anise, cherries jubilee and dry extract.
Odds and ends: This was quite the surprise wine, as one does not normally find decently balanced shiraz wines from Argentina, given that it is a relatively new trend to both plant and make wine from this grape variety in that country. We normally would associate the word shiraz with Australia and the big brawny wines coming out of especially the Adelaide area, home of the famous Barossa Valley. But here we have an Argentine cousin from the vast Mendoza plateau and it actually is a very interesting and utterly drinkable wine.
I will say right away that any wine that smells like a funky llama would not be very attractive, but suffice it to say that it is just a silly name that bears no resemblance to what's inside this brightly colored packaging with smartly employed screw-cap. It is in fact a tremendous wine and incredibly great value for money, at slightly less than $4 per bottle.
This is clearly a complete overachiever at this ridiculous price point and worth the time and effort of going to the store for it. This full-bodied and giving wine is fully mature already at this point in time and is ready to drink with any good hearty pasta dish through the rest of this year and just a bit into next.
Gil Lempert-Schwarz's wine column appears Wednesdays. Write him at P.O. Box 50749, Henderson, NV 89106-0749, or email him at gil@winevegas.com.