Women who lose their hair can find natural-looking, stylish products
October 22, 2015 - 11:39 am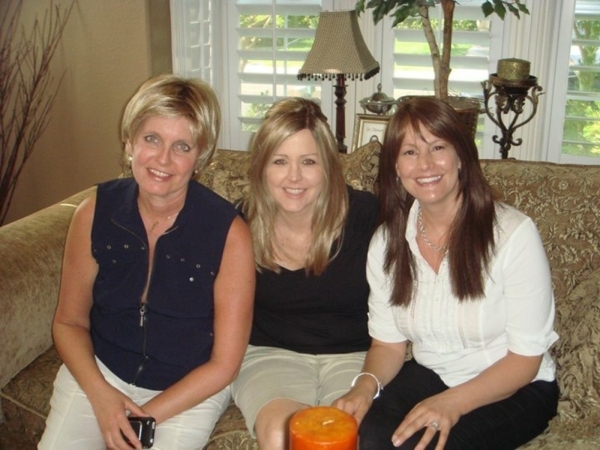 When the first strands of hair began to wrap around her round hair brush, Heather Seitz was ready.
"On my first diagnosis, I was so happy that I didn't need chemo, mainly because I was afraid to lose my hair," the two-time breast cancer survivor said. "The second time I didn't care. I realized that being alive was more important than losing my hair."
Seitz was first diagnosed in June 2009 and again in April 2010. The second diagnosis revealed she was BRCA1 positive. She chose to have chemotherapy and radiation.
"The first time I was diagnosed, I was ready to conquer cancer," she said. "I had surgery, and I thought I had it beat. The second time I was diagnosed, I was devastated. It was the first time in my life that I thought I could die."
Her oncologist explained that she would start to lose her hair within weeks after her first chemo treatment. She found Wig Cottage, a nearby shop in Henderson. Wig Cottage ordered a few wigs in her natural blond color, and she made an appointment to have her head shaved within two weeks of her first chemo treatment.
"The day I had my head shaved, it was really windy," she said. "My hair was shedding pretty heavily. I would grab my hair and watch it fly away in the wind. It was crazy. My husband, Mark, was kind of freaked out about it."
After shaving her head, she felt comfortable with her decision.
"Vicki (Roney) at the Wig Cottage was so sweet," Seitz said. "She spent a lot of time helping me find a wig that resembled my hair."
On the first day she wore her new wig, she felt a bit conspicuous.
"I was sure that everyone knew I was wearing a wig," she said. "I felt like I was in the Witness Protection Program."
After a week, it felt much more normal, she said, and she would sometimes wear a scarf to give her scalp a rest from the wig. YouTube offers videos of how to stylishly wear a scarf to cover your scalp.
"The best part about wearing a wig was how easy it was to get ready," she said. "I didn't have a lot of energy, so I was grateful that it only took me five minutes to brush my wig and put it on my head."
After a few months, she bought wigs in different hues.
"It was fun to wear different hair colors," Seitz said. "I could be blond one day and brunette the next. When I grew my hair out, I decided to go back to being a brunette."
Wigs have come a long way in the past decade, said Charly Sanders, owner of Divas Lace Wigs, 9230 Wittig Ave.
"They look more natural whereas the hair appears to be growing from the scalp, which allows the customer to style the hair the way they want," she said.
Her clientele has grown to include more cancer patients who are referred to her by word-of-mouth.
She and her staff assist clients "by thoroughly discussing our products and the pros and cons of each," Sanders said.
Aside from finding a good fit and hue that complements the client's skin tone, the staff helps clients with their concerns when they first come into a wig shop, often for the first time in their lives.
"There are many concerns, but everyone is concerned about how it will look, natural or wiggy," Sanders said.
The most popular trends are the full lace wigs — made of either human or synthetic hair in which each strand is tied by hand to a sheer lace base — and the glueless lace wigs.
Human hair can be more expensive than synthetic, and the synthetic wigs have come a long way in look and style. There is a lot to consider when choosing a wig beyond hue, length and style.
"Make sure you are working with someone who cares about you and not the wig," Sanders said. "I want my clients to see in the mirror how they feel in their heart."
Most clients that are shopping for wigs hope for one main thing, that people won't know they are wearing a wig, said Susan Schneider, who has owned Vegas Girl Wigs at 1717 S. Decatur Blvd. for four decades.
"When customers come in, we try on as many wigs as we need to for them to be able to make a good decision," she said.
They also worry the wig will be hot and scratchy.
"They are very ventilated and are much more comfortable than in the past," Schneider said. "They are 100 percent better, better colors, much more comfortable, up-to-date styles. They are more flexible and can be curled and flat ironed."
Her most popular wigs are the Raquel Welch, Noriko and Rene of Paris, which are often covered under the cancer patients' insurance plans.
Half of her clientele come to buy a wig for a medical reason, she said, and can be intimidated by the process at first.
"Sometimes it is better to get as close to your original hair color and the way you wear your own hair at first," she said. "Be sure to try on a lot of different colors and styles though. Make it fun."