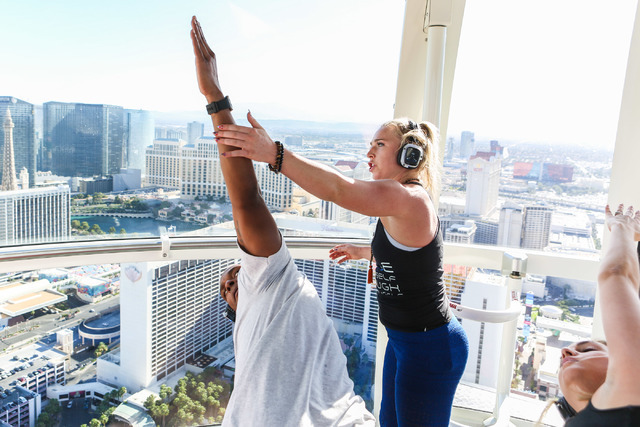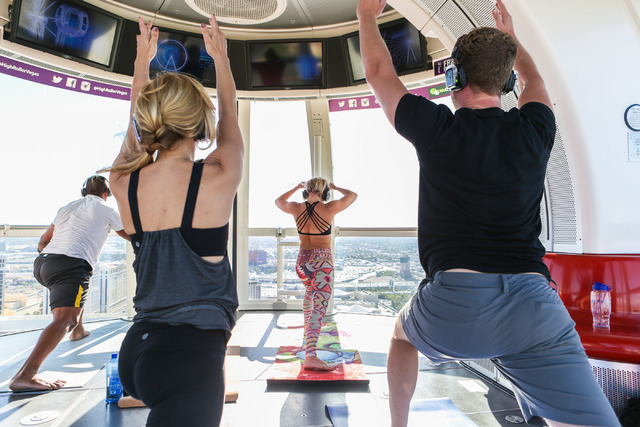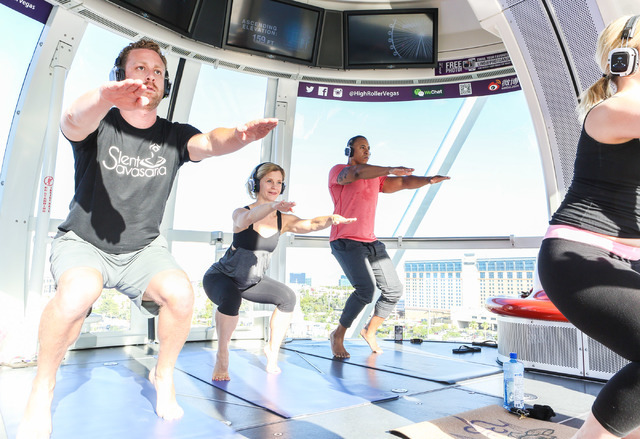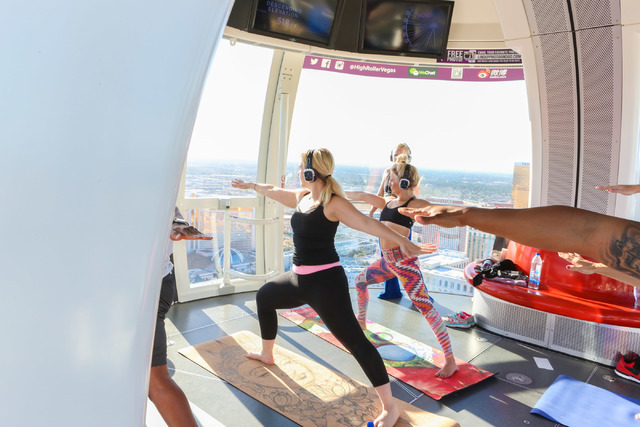 Las Vegas has something for everyone — yoga classes included. You can either take your warrior pose to new heights by taking a yoga session high above the Las Vegas Strip on the High Roller, partake in Booze Yoga at CraftHaus Brewery or you can calm your senses in the boneyard — the Neon Boneyard that is.
Booze Yoga
Held often, Henderson's CraftHaus Brewery offers yogis a chance to throw a few back while they show off their lotus pose at its "Booze Yoga" classes.
For $20, guests can say namaste to a complimentary beer during the yoga class.
To see the CraftHaus' schedule of events, head to: Crafthaus Events
Yoga in the boneyard
Starting Wednesday, July 6, yogis can practice their downward dog pose among some of Las Vegas' most well-recognized landmarks as the Neon Museum will offer hot yoga sessions outside in its neon sign boneyard.
Although the hour-long yoga sessions will be held in the shade, temperatures are forecast to be in the triple digits, so think more Bikram yoga.
The classes run from 5:30 p.m. to 6:30 p.m. and are $18 per person to attend. Guests must bring their own yoga mat and towels. Make sure you bring plenty of water!
The program is restricted to adults 18 and older or children accompanied by a guardian, the Neon Museum said in a news release.
Ticket information: Yoga at the Neon Museum
Happy #YogaDay! We will be having Hot Yoga in the Boneyard starting July 6! Sign up today! https://t.co/NB6uwGrD7f pic.twitter.com/IHhK1hvkYG

— Neon Museum (@NeonMuseum) June 21, 2016
Contact Caitlin Lilly at clilly@reviewjournal.com. Find her on Twitter: @caitielilly_
RELATED
You can now take yoga classes on the High Roller — PHOTOS