After Oscars triumph, Ariana DeBose still reaching for stars
November 16, 2023 - 8:17 am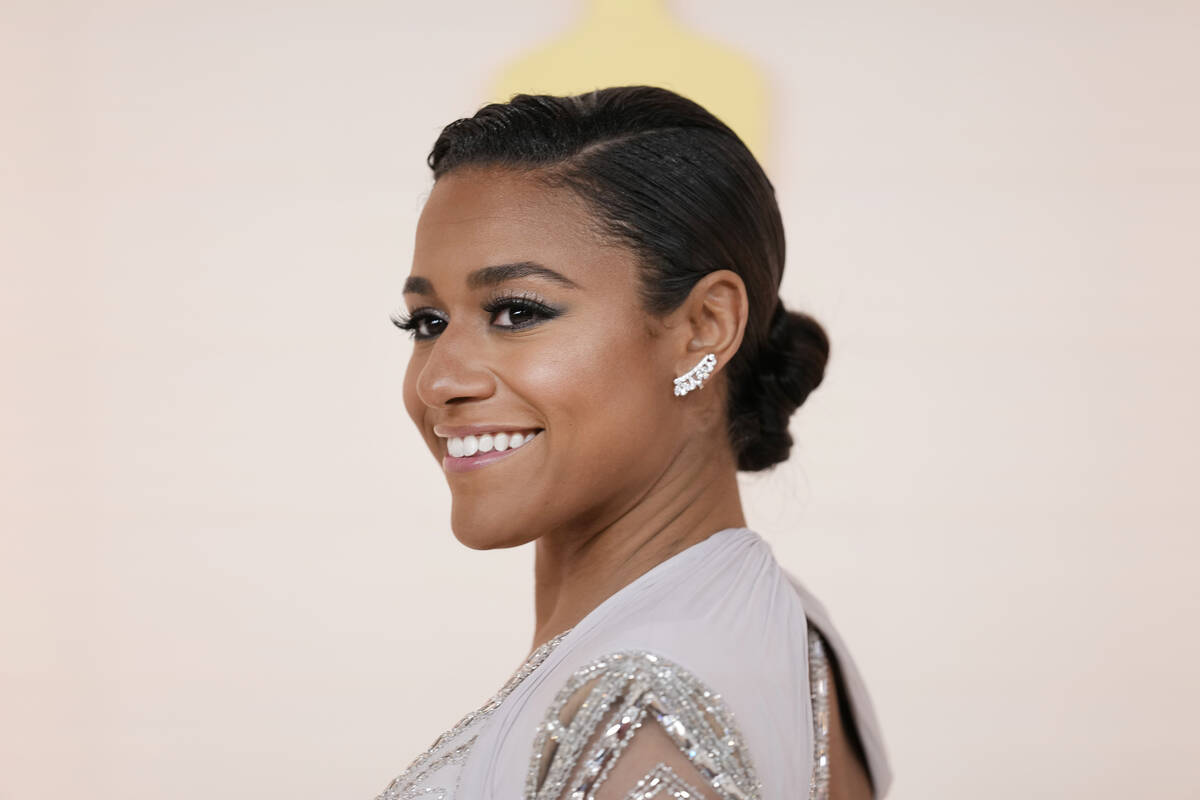 Ariana DeBose was used to the no.
No, she didn't get the part. No, she wasn't right for the role. No, just don't bother.
This was before she won an Oscar and a BAFTA for best supporting actress for Steven Spielberg's "West Side Story" in what she calls "a very big year."
The experience taught her a few things about life.
"You have to show up, go in, make a plan to show them what you have to offer," says the multi-talented star of stage and screen. "You must believe the following: I am absolutely worthy. I'm here to do me. I will change their minds."
This has worked for DeBose, who voices a new kind of Disney heroine in the much-awaited holiday film "Wish," in theaters Nov. 22. The musical fantasy centers on a 17-year-old girl named Asha (DeBose) who makes an impassioned wish upon the stars in a moment of dire need.
No one believes Asha when she warns that a darkness is about to descend on her community, except for an actual celestial body named Star who answers her wish. Together, they fight rising evil and help provide a better future. The film also features the voices of Chris Pine and Alan Tudyk.
"She is a quick-witted idealist who doesn't always get it right, but she's willing to learn and be her own hero," DeBose says of her animated alter ego.
DeBose knows about wish fulfillment. The North Carolina native did a stint on "So You Think You Can Dance," which morphed into stage work, including playing Mary Wilson in "Motown" on Broadway and later roles in "Hamilton" and "Summer: The Donna Summer Musical."
Her good life tips:
Do it all
"I'm built to do the triple-threat roles," the 32-year-old says of singing, acting and dancing in films. "They don't make us anymore. It's a shame. At one point in Hollywood, you weren't getting a job unless you could sing, dance, act and breathe fire at the same time. … Most of us in life are just major multitaskers, and that's fine. Who wants to just do one thing?"
Stay curious
"Curiosity will lead you to the most gorgeous places. And it's free. You can remain curious at every age and that spark will open you up to the most amazing possibilities," she says.
Seek inspiration
DeBose was able to spend time with the legendary Rita Moreno on the remake of "West Side Story." But it wasn't to talk specifics of the iconic character of Anita. "Rita and I chatted briefly about the role," DeBose says. "She said, 'What do you want to know?' I said, 'I want to know anything you want to tell me.' She said, 'You got this. You don't need advice.'
"I found great joy in getting to know the woman. I knew her Anita. I relished the time I got to spend with Rita."
Follow your path
"I choose to see rejections as redirections," says DeBose, who was voted off in the first week of "So You Think You Can Dance." The lesson? "That rejection led me to New York City, which is where I was supposed to experience my next chapter. You must own your own story, love it and take every redirection in stride as you remain on your path."
Break barriers
DeBose says she's still reacting to being the first Afro Latina to win an acting Oscar. "If I'm the first of anything, the real win is I will not be the last," she says.
She puts her win in perspective. "I grew up loving Diane Keaton, Julie Roberts, Goldie Hawn and Meryl Streep. They were popular actresses. Everyone wanted them in everything. What's cool about his moment is you have different types of women now finding their moment to broaden horizons for the audience. I want to show audiences what it feels like to have my face attached to an iconic piece. America is not one size fits all."
Stay kind
"Kindness is free. And it certainly has gotten me much farther than my ego," DeBose says. "Greet everyone you meet with kindness."
In fact, she is known for her broad smile. "My friends say my smile is so big that it's why they call me 'The Muppet,' " she adds with a laugh.
If all else fails …
DeBose says her go-to after a tough audition or day on the set is simple. "Cookie dough," she says. "It helps every single time."
Many ways to get there
"There is not one way to do most things in life. There are many beautiful ways," she says. "Don't compare yourself to others, because in the end, you must follow your own journey."
Follow your mantra
"Know yourself. Know what you stand for in life," DeBose says of her guiding forces. "And never stop speaking up for yourself. … I do believe happiness is a state of mind. If you feel down, put on an Abba song. 'Dancing Queen' works for me every single time."
Always be a dreamer
So, you've won that Oscar. Now what? "I always want to seek out stories that need to be told," DeBose says. "There are so many voices as yet unheard that need to be heard. … The key is that you don't have to dream just one dream. You can decide on a new dream today. There are always new horizons, which is why I'll always be a dreamer."