Does Medicare cover telehealth visits and house calls?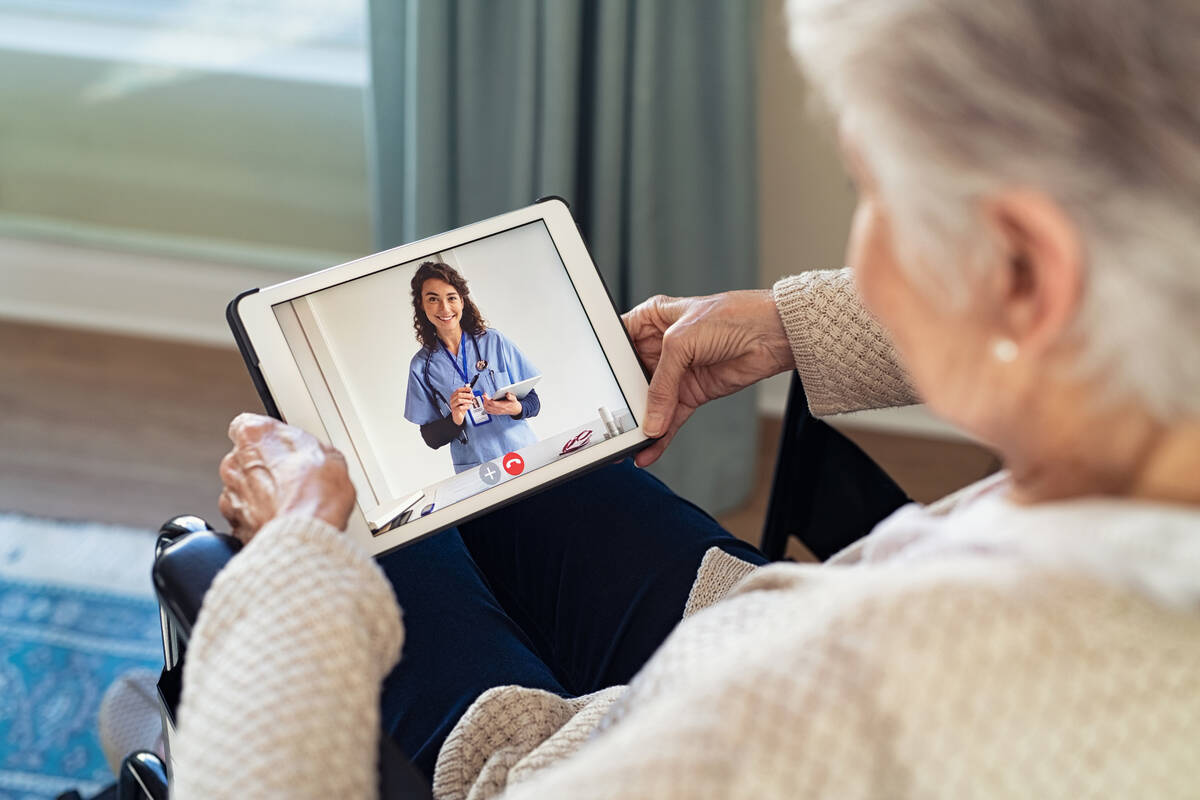 Dear Toni: My 86-year-old mother with Alzheimer's needs 24-hour care and lives in a personal care home. She is enrolled in a Medicare Advantage HMO, and taking her to the doctor is quite an ordeal. Friends have suggested that I disenroll my mother from this HMO and return her to Medicare and use telehealth.
It is costing over $4,000 for her personal care home, and she does not qualify for a Medicare supplement due to her Alzheimer's.
How do I find a doctor who does telehealth or who makes house calls like in the old days? Is this something that Medicare or a Medicare Advantage plan will pay for? — Victoria, Lake Charles, Louisiana
Dear Victoria: For those on original Medicare or Medicare Advantage plans, the days of house calls are back to stay since the pandemic. Telehealth, or telemedicine, also remains popular.
At-home doctor visits via the computer or other device are reducing the number of ER visits for patients who cannot get to the doctor's office for a face-to-face meeting. A telehealth visit or house call can help prevent a minor ailment from turning into a major health care issue while keeping a frail senior out of the hospital and healthy.
Medical doctors are not the only ones making telehealth or house call visits. So are dentists and eye doctors. Even technicians with mobile X-ray, ultrasound and other medical diagnostic machines will come to homes, assisted living facilities, personal care homes and nursing homes.
Original Medicare and original Medicare with a supplement will pay for house calls or telemedicine services. Medicare Advantage plans will also pay for these services, provided the service is in the plan's network.
House call doctors are generally board certified, and the providers consist of doctors, physician assistants and nurse practitioners. The patient does not have to be homebound to qualify. The house call doctor can schedule regular appointments, especially if the patient has a chronic illness, or you can schedule appointments as needed.
Victoria, you are wise to consider all of your mother's options regarding disenrolling from her Medicare Advantage plan with her serious health situation. Many do not realize that they must qualify medically to be approved for a Medicare supplement, which helps pay for what Medicare will not cover. If one is not approved medically, then they will pay out of pocket.
Toni King is an author and columnist on Medicare and health insurance issues. If you have a Medicare question, email info@tonisays.com or call 832-519-8664.