'DWTS' star on family, fatherhood: 'You just have to join the dance'
September 21, 2023 - 11:04 am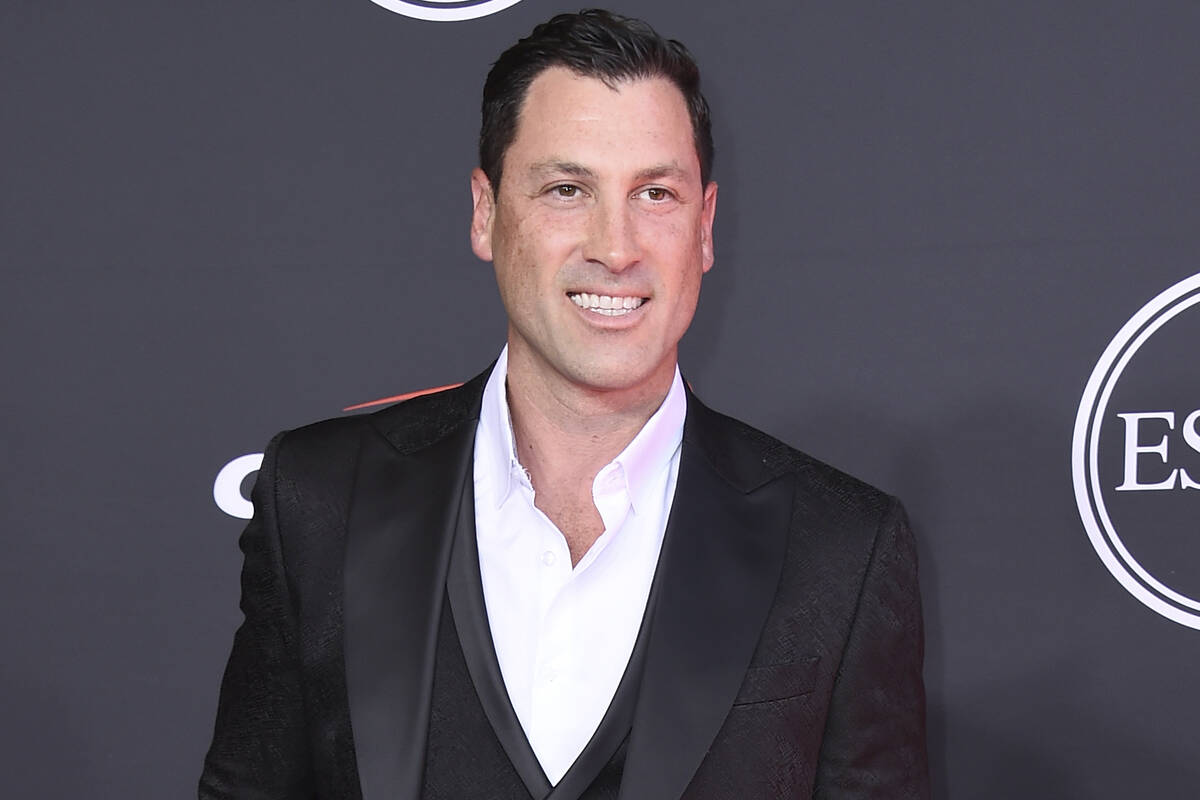 Maks Chmerkovskiy knows the dance.
He's home in New Jersey with his new baby boy, Rio John. Last night, Chmerkovskiy had the 3 a.m. feeding, which was followed by a little waltz across the living room with the moon as their spotlight.
Chmerkovskiy does diapers. He does bath time. But is he already teaching his boys some solid dance moves?
"Do I hope my sons will be good dancers? I don't know. Most of all, I'm hoping that they will be good people with solid heads on their shoulders," the 43-year-old "Dancing With the Stars" pro says.
Chmerkovskiy is married to fellow "DWTS" favorite Peta Murgatroyd, whom he met on Broadway in 2009 and later bumped into again on the competition series. They are parents to 6-year-old son Shai and Rio, born June 18.
"My entire life has changed since I became a parent," Chmerkovskiy admits. "The moment my first child was born, maybe four seconds later, something in my head just knew everything had changed. Some kind of metaphysical change occurred in me when Peta and I made a choice to be together forever and have this family.
"I was ready. I changed into who I wanted to be for the rest of my life," he adds. "I saw me being a dad. I saw me being a husband. I couldn't wait. That's the exciting thing about life: You are constantly in movement. You just have to join the dance. Don't sit it out."
The Ukrainian American is a Latin ballroom dance champion, choreographer and now has a new line of vodka, Tetya Kapa, named after his beloved aunt. "She embodies the qualities of family, love, tradition, honor and perseverance — which is what is the most important to me at this stage of life," Chmerkovskiy says.
He also plans to bring a new show to Vegas soon.
His good life tips:
Ignore the noes
He began dancing at age 4 along with his brother Valentin in his native Odesa. At age 13, Maks broke his leg in a skiing accident and a titanium rod was inserted to stabilize his leg. Doctors told him there was no possibility of a dance career. "I refused to take no for an answer," he says. "If you feel it deeply in your heart and soul, you need to give yourself a shot."
Be ready for surprises
Chmerkovskiy was in the middle of a dance residency in Napa Valley this summer when he got the call that his wife was in labor in Los Angeles. "I was about to start the show when my wife called … I said, 'Should I still do the show?' She said, 'You must go on, but then come to L.A. … as soon as possible!' It was very hectic and then very beautiful when Rio came into the world," he shares.
Respect your roots
Chmerkovskiy named his new vodka after his Aunt Kapa, who had a major impact on his life. "My aunt was there for me, especially when I was 14 and transitioning to life in the U.S.," he says. "I could just see on her face how much she loved me. She spoke to me like I was man when I was just 14, and I appreciated it later on when I became a man."
Roll with your stress
"I think we shouldn't read those internet stories titled 'Five Ways to Have a Stress-Free Life.' That's not how it works. Life has stresses in it," he observes. "We're human. My reaction is I cry, I fight, I lament. I'm not that guy who wakes up in the morning, takes a cold plunge and then engages in a 40-minute meditation. … I wake up, change a diaper and feel the day's pressure. Then I let it go and remind myself of what's really important and how the stresses are just outside elements."
Figure out your priority
"Now that I'm older, hopefully wiser and probably a little more experienced in life, I definitely know my priorities," Chmerkovskiy says. "I'm in love with my family and want to be a better person. That's it. You can build when you know what's the most important to you."
Focus on health
"I'm aging but want to do things on a high athletic level," he says. "That's why a healthy lifestyle is more important than ever. … To that end, I have a big passion for anything that talks about health on a molecular or cellular level. I believe cellular regulation is key to anti-aging. It's very interesting to see people who continue in their sport in later years. I want to be that guy everyone points to and says, 'Look at him, still kicking it, still doing the show.'"
Eating naturally
"My family owns a farm back in the Ukraine. It's a reason why I eat nonprocessed foods. I also eat according to what grows naturally in that season. … Eat what is in season, so it has the best impact on your body. Eat what's available on trees and not in supermarkets."
Have an optimistic outlook
Chmerkovskiy says the war in Ukraine has created sleepless nights, but he looks at the future optimistically. "All wars end. I'm hopeful this one will end. I know all conflicts end. And all peace comes to an end. It's the cycle of humanity," he says. "I will always have an incredible connection to my homeland. It's not just headlines to me. Friends are dying. It's personal. I have a list of the people I know who have passed away. I can't wrap my head around it. The only acceptable end to me is the Ukraine wins based on what the Ukraine decides the win is."
His next step
"I can't wait to bring a new show to Vegas," Chmerkovskiy shares. "I've always talked about bringing a Rat Pack-style show to Vegas, a big stage production that makes people think about the days when they enjoyed a relaxing evening out with great entertainment. It's on the way — after I change a few diapers."