Podcast takes aim at stigma surrounding mental health in Nevada
September 22, 2023 - 7:26 am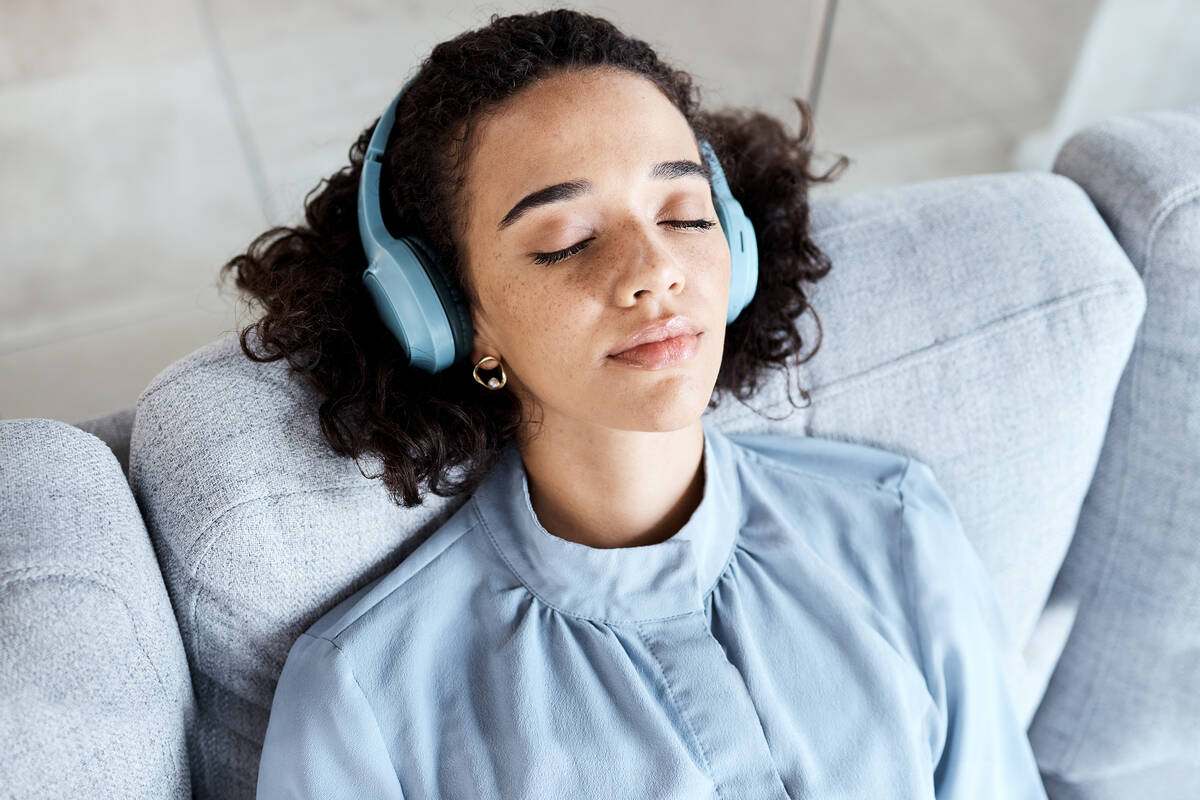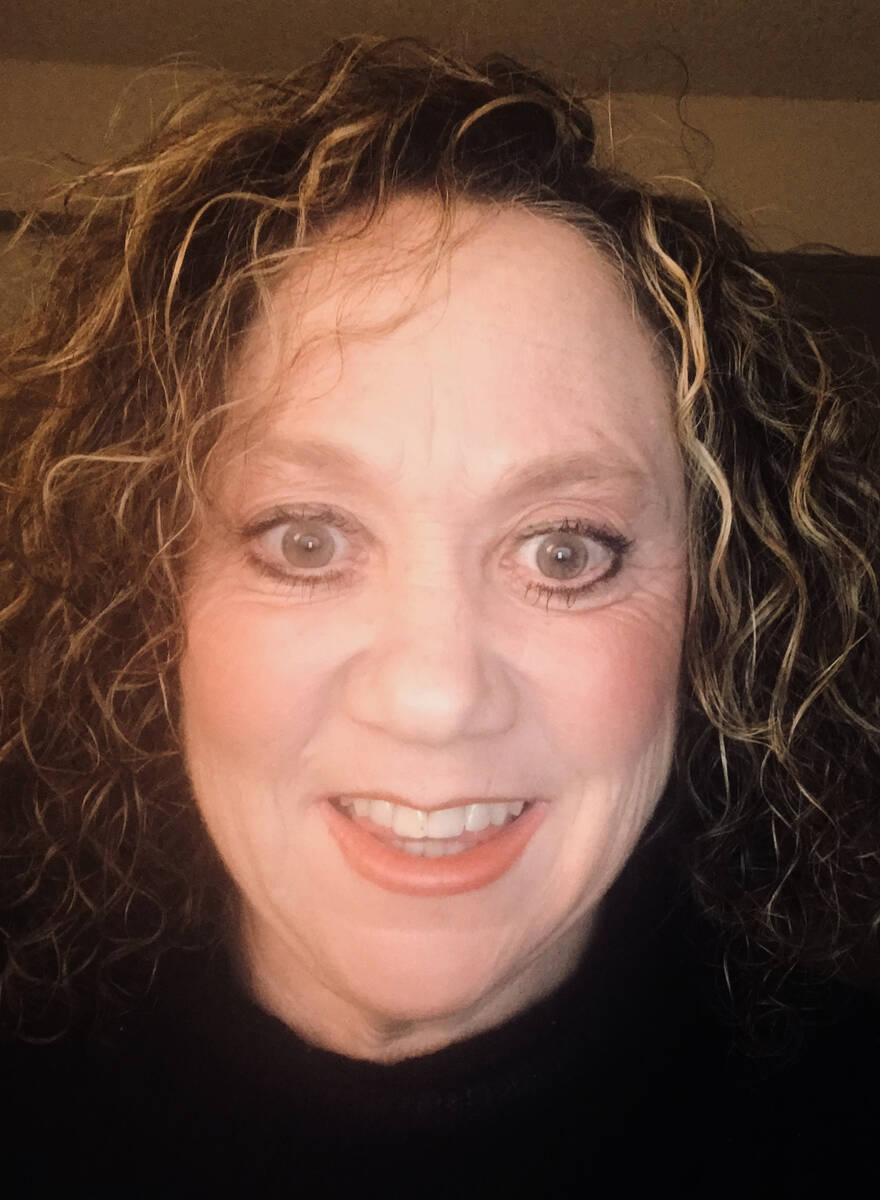 Podcasts — about politics, sports, careers, crime and other facets of daily life — are all the rage these days. But the podcast Kim Palchikoff produces and hosts might touch on any of those topics and any emotion the human mind can conjure.
The podcast, "No Stigma Nevada," which premiered in April, addresses mental health. Palchikoff said it is designed to offer information to people who are living with mental illness, provide Nevada's mental health professionals with a forum for public education, and let regular Nevadans share their stories.
Palchikoff, a journalist whose résumé includes assignments from Reno to Russia, said the podcast is crafted to connect with listeners in more personal ways than printed stories and traditional media.
Guests and topics now available for download include a discussion of transgender issues, the opioid crisis, mental health and guns, and grief. (Episodes can be found on most podcast sites and through the podcast's website.)
Personal connection
Palchikoff is a vocational rehabilitation counselor for the state of Nevada. She once wrote a regular column on mental health issues that was distributed to Nevada newspapers, and she covered the fall of the Soviet Union and reported from the former Soviet Union. She also has logged time working for Newsweek and in news and talk radio in Washington, D.C.
But her latest project holds a special interest for Palchikoff, who's now based in Reno.
"I have bipolar disorder," she said. So did her father, and her grandmother suffered from clinical depression.
"So that's my connection to mental health," said Palchikoff, who tries to present listeners with information and guest perspectives that they may not have heard before.
Listeners have come to expect that, she noted. The COVID pandemic made mental illness acutely real to many Nevadans, and Palchikoff said that Nevadans have moved "beyond 'Nevada is bad in mental health' rhetoric and want concrete, useful information."
Part of the podcast's mission is to introduce Nevadans to mental health providers who can offer their own perspectives on current topics.
"Quite frankly, it's fun to introduce (listeners) to mental health experts to see the picture … and to help destigmatize the profession of mental health," Palchikoff said.
Palchikoff has been surprised that so many experts have agreed to appear. "It's a better reaction than I ever would have thought," she said. "I just think they're excited about sharing their knowledge."
Nevada's 'bad rap'
Nevada still suffers from a comparative shortage of mental health experts, she added, and "the ones that are here don't get the credit they deserve. I think they get a bad rap."
It's a dynamic reinforced by Nevada's generally poor showing in national rankings regarding mental health issues, when people hear "'Nevada: 51st in the nation' and then think, 'Well, we have bad doctors.' "
Dr. Gregory Brown, a member of the Nevada Psychiatric Association, which funds the podcast, said "No Stigma Nevada" also represents an attempt to encourage Nevada medical students to pursue careers in psychiatry and then enter into practice here.
Over the past five years or so, psychiatry has become one of the "choice residencies in medicine," said Brown, a professor of psychiatry and director of the psychiatry residency program at UNLV's Kirk Kerkorian School of Medicine.
In Nevada, "I think we've made some inroads" in promoting psychiatry residencies, he said, "but we're still under-average."
Telling his story
Also appearing on the podcast are Nevadans who share their stories. Among them is Las Vegan Max Carter II, a state assemblyman who discussed his battle with depression since his wife, Karen, died on Feb. 5, 2017, in a fall from a horse.
Her death "knocked the living hell out of me," Carter said. "It changed my whole life. Thirty years of marriage gone in the blink of an eye."
His first visit to a therapist came two weeks after Karen's death. "I knew I was hurting and I didn't know what to do," Carter said.
His own struggle eventually would include work with a psychiatrist and therapists, medications, trauma recovery yoga and psychedelic therapy.
Six years later, almost to the day, Carter was sworn in to the state assembly. He still struggles with depression, anxiety and "hyper vigilance, waiting for the next shoe to drop," and has talked about his mental health journey in a number of forums.
He now leads a trauma recovery yoga class on Instagram each week and begins each session with a brief retelling of his story to encourage others that help can be found.
'Nevada needs that'
The point, Carter said, is sharing an experience "so someone who's sitting there doesn't feel alone."
"I really do believe there is still a stigma" in receiving or seeking mental health treatment, he said. "The problem is most people don't want to talk about it."
Palchikoff hopes "No Stigma Nevada" can help change that.
"There are a lot of people who don't want to share their stories, but a lot of people do," Palchikoff said. "It sounds like a cliché, but it creates a community, and I think Nevada needs that," she said. "It doesn't have it right now."
To learn more or to share your mental health story with "No Stigma Nevada," email Kim Palchikoff at palchikoff@gmail.com.