1 person injured in central Las Vegas auto-pedestrian crash
January 16, 2018 - 5:48 am
Updated January 16, 2018 - 8:44 am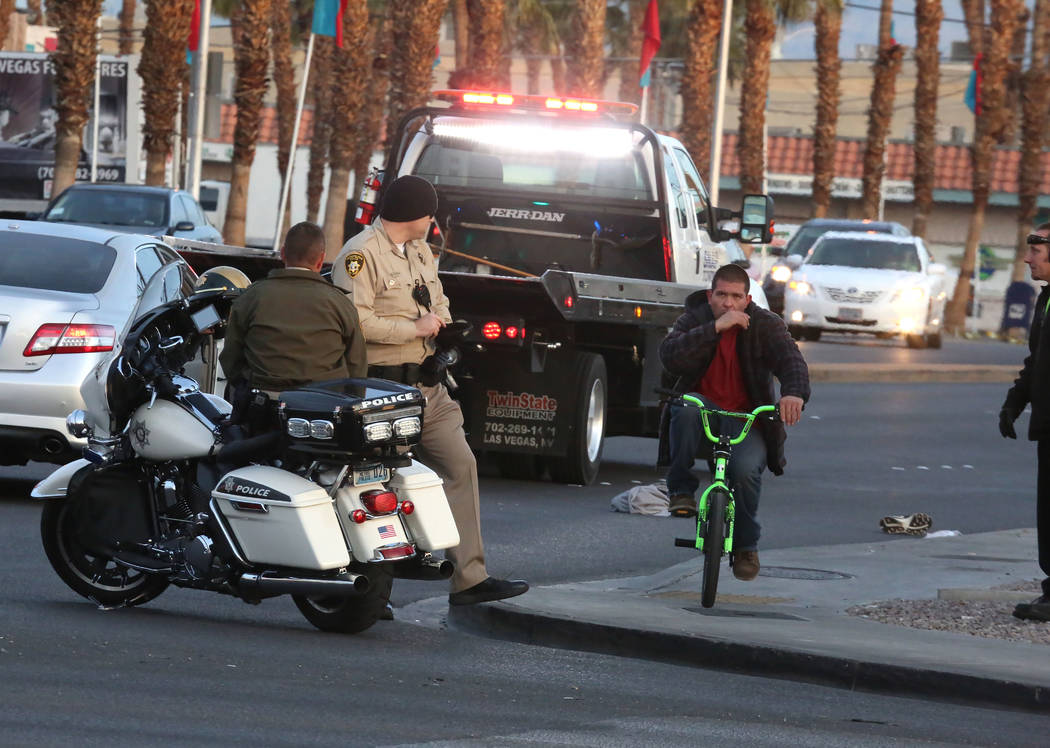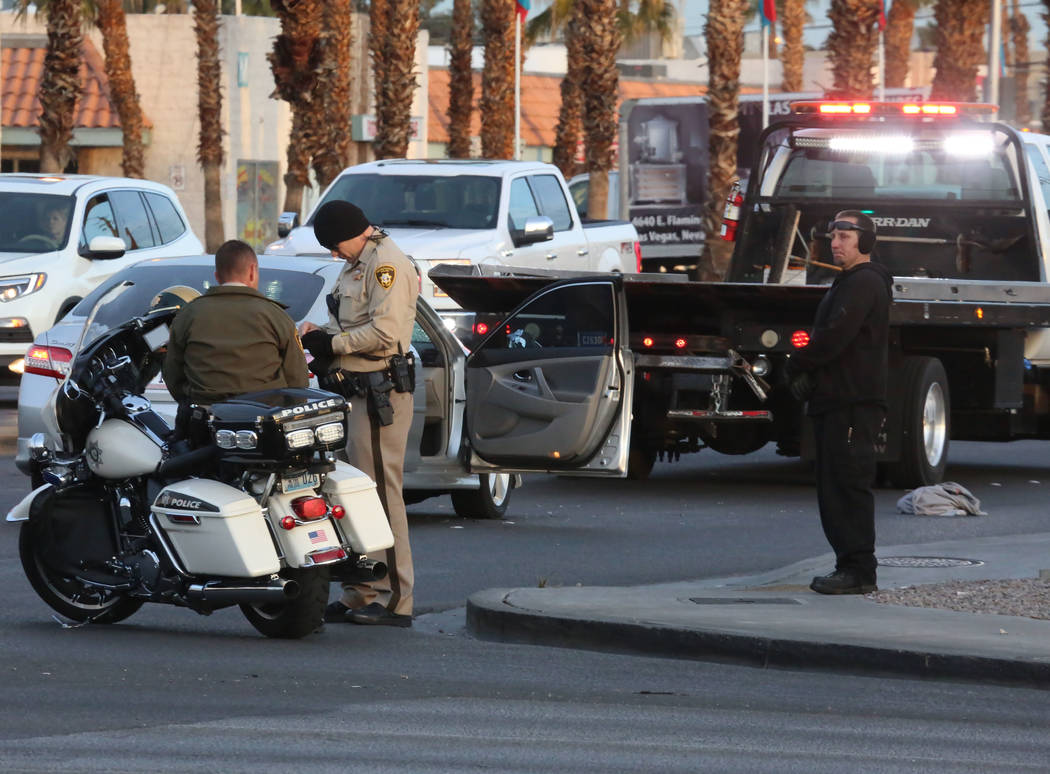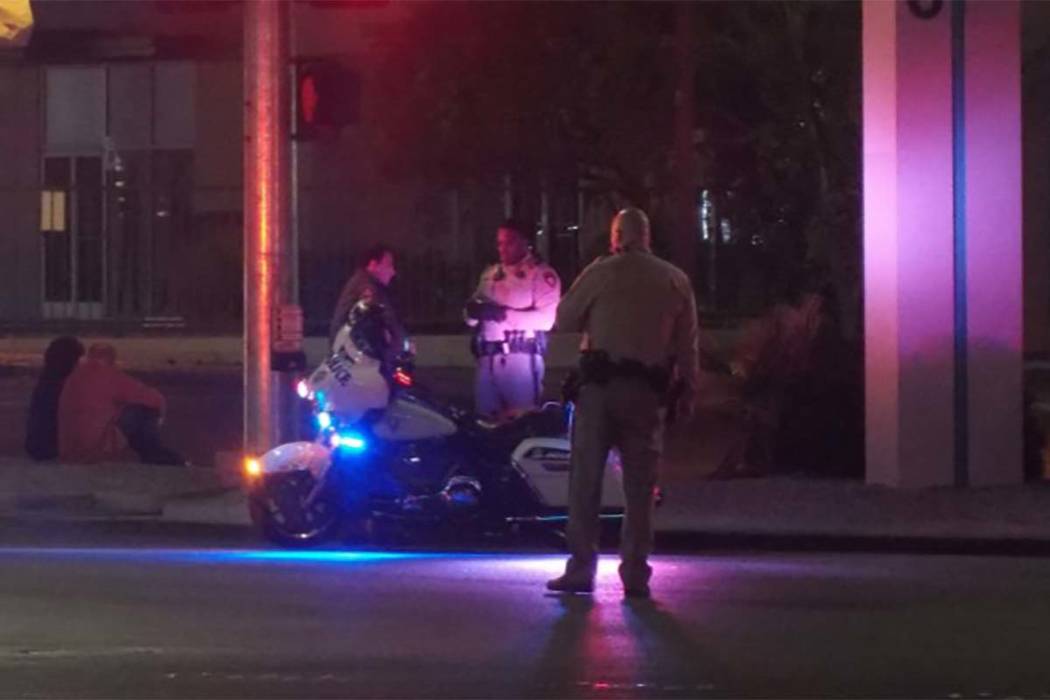 A man was hospitalized Tuesday morning after he was hit by a car in the central valley.
The crash was reported at 4:45 a.m. at the intersection of Desert Inn Road and Valley View Boulevard, according to Metropolitan Police Lt. David Gordon.
Gordon said a man in his 20s was struck by a Toyota Camry while crossing Valley View. The Camry was traveling north through the intersection on a green light.
About 5:50 a.m. the man was still being evaluated at the hospital. The woman who was driving the Camry is not suspected of impairment, Gordon said.
Northbound Valley View has reopened after it was blocked while police investigated.
Contact Max Michor at mmichor@reviewjournal.com. Follow @MaxMichoron Twitter.