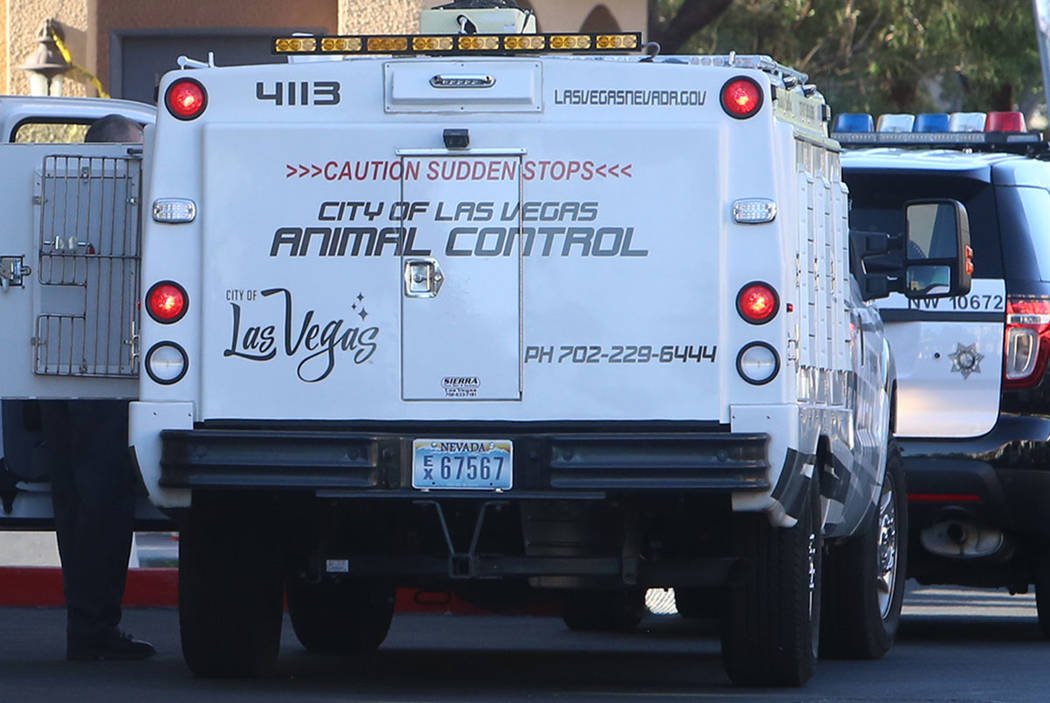 A 12-year-old suffered minor injuries Sunday evening when he was attacked by a pit bull in a northwest Las Vegas Valley neighborhood.
Officers responded about 6:12 p.m. to reports of a dog attack on the 2100 block of Havelina Street, near West Lake Mead and North Decatur boulevards, according to Metropolitan Police Lt. Grant Rogers.
The boy suffered bites to his left calf, thigh, hand and back but was not hospitalized, Rogers said.
Las Vegas Animal Control also responded, Rogers said, and impounded the dog.
On Friday, a dog attacked and injured a man walking his dogs in a different northwest valley neighborhood. It was shot and killed by a neighbor who witnessed the attack.
A few days before the Friday attack, Metro responded to two other dog attacks reported within 13 seconds of each other. The first attack ended in the death of a 6-month-old infant. In the second, a 53-year-old woman lost a portion of her upper lip.
Contact Max Michor at mmichor@reviewjournal.com or 702-383-0381. Follow @MaxMichor on Twitter.
2100 block of Havelina Street, Las Vegas