Crash involving motorcyclist, bicyclist leaves 1 dead, 1 injured
Updated May 30, 2023 - 10:25 am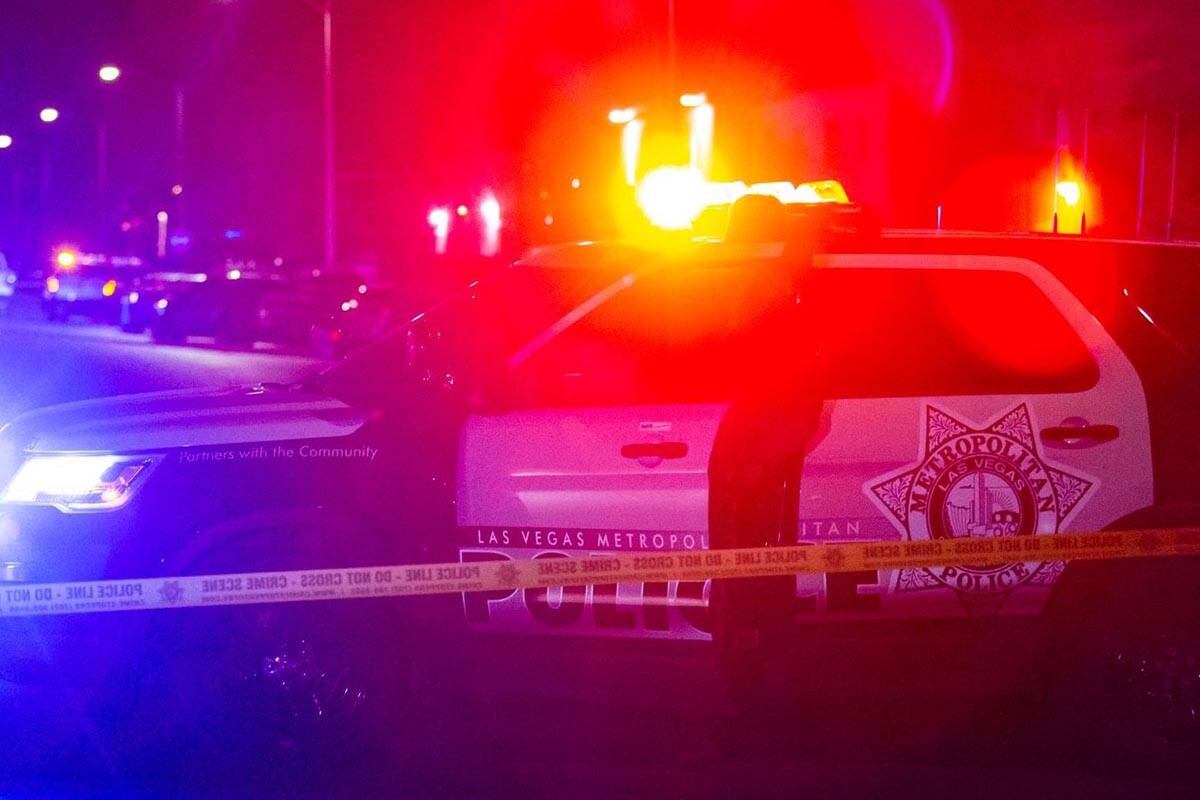 One person was killed and another critically injured Monday night in a crash involving a motorcyclist and a bicyclist in the area of Desert Inn Road and South Mojave Road.
Officers responded at about 10:50 p.m. to a report of a crash between a motorcycle and bicyclist, Metropolitan Police Department Lt. Braden Schrag said.
A Honda CBR 954 was traveling west on Desert Inn Road at a fast speed as a bicyclist was trying to cross Desert Inn Road from the south to the north, according to witness statements and scene evidence. The motorcyclist collided with the bicyclist, police said in a statement Tuesday morning.
The two individuals were taken to Sunrise Hospital and Medical Center's trauma unit, where the motorcyclist was pronounced dead. The bicyclist remains at the hospital with critical injuries.
Metro said the motorcyclist's death marks the 53rd traffic-related fatality in its jurisdiction since the beginning of 2023.
Metro's collision investigation section is investigating the crash.
Contact Jessica Hill at jehill@reviewjournal.com. Follow @jess_hillyeah on Twitter.