Death Valley getting federal money to repair storm damage
Updated September 18, 2023 - 7:02 pm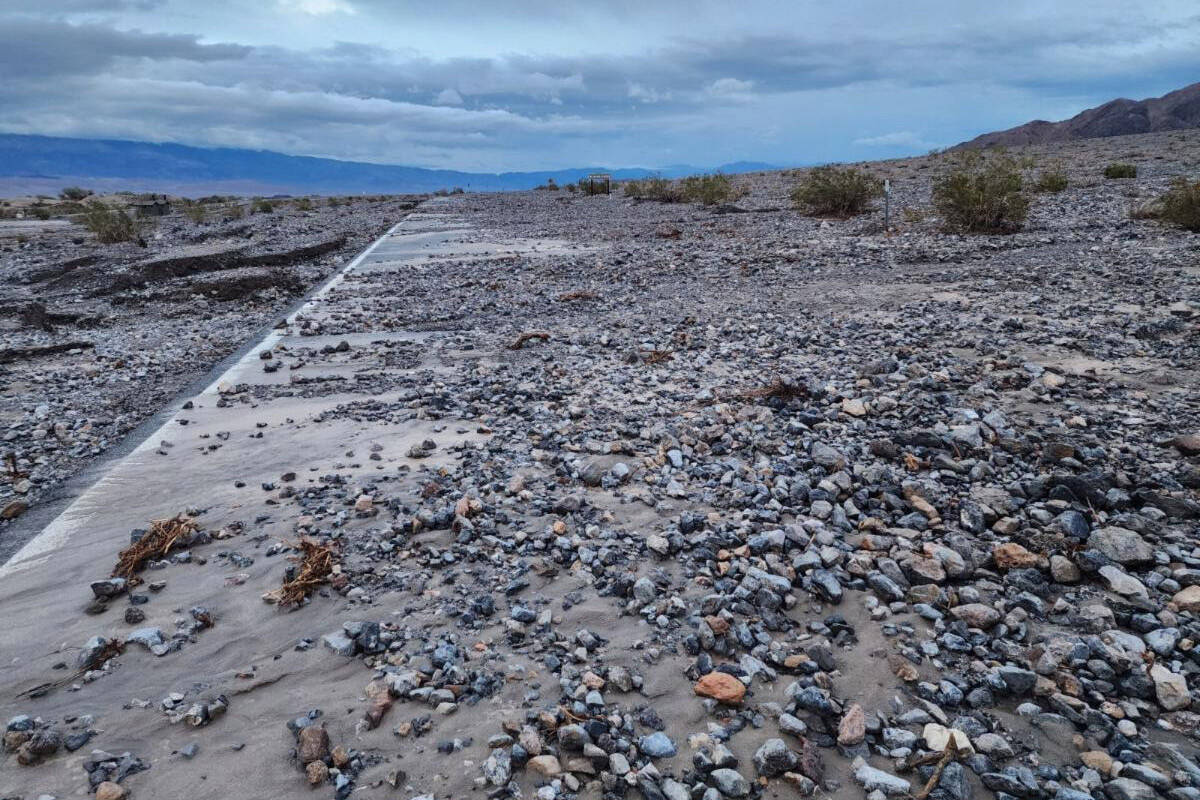 Death Valley National Park and other federal lands in California and Nevada are getting $4.575 million in relief funds to repair damage wrought last month by Tropical Storm Hilary.
The U.S. Department of Transportation's Federal Highway Administration announced Friday the dispersal of the "quick release" emergency funding for use by the National Park Service, Forest Service and U.S. Fish &Wildlife Service to help refurbish roads, trails, bridges, parking areas and other facilities affected by devastating flash floods caused by the storm.
The allocation comes from the FHA's emergency relief program to serve as "an initial resource installment to help restore essential transportation," the department stated in a news release.
"The funds we're providing will speed up repair at Death Valley National Park and other federal land locations affected by Tropical Storm Hilary, helping communities with critical transportation connections," Transportation Secretary Pete Buttigieg stated in the release.
In addition to Death Valley, the federal money will go toward restoring the Manzanar Historic Site, the San Bernardino National Forest, Inyo National Forest and the Sonny Bono Salton Sea National Wildlife Refuge, all in California.
The funds will also be used to fix damage to the Humboldt-Toiyabe National Forest, which spans from central Nevada to eastern California, and the Ash Meadows National Wildlife Refuge in southern Nevada, the department stated.
A record 2.2 inches of rain fell at Death Valley on Aug. 20 alone — equal to the rain it gets in an average year. Flash floods and debris eroded the ground underneath paved roads, bringing rocks and dirt piled as high as five feet and washing out hiking trails and camping grounds, according to the National Park Service.
Death Valley and its main highway of entry, state Route 190, remain closed, but some sections of both are tentatively scheduled to reopen on Oct. 15, the park service reported.
The 3.19-million acre park sits mainly in California, with about 45,000 acres crossing into Nevada, according to wilderness.net.
Contact Jeff Burbank at jburbank@reviewjournal.com or 702-383-0382. Follow @JeffBurbank2 on X.