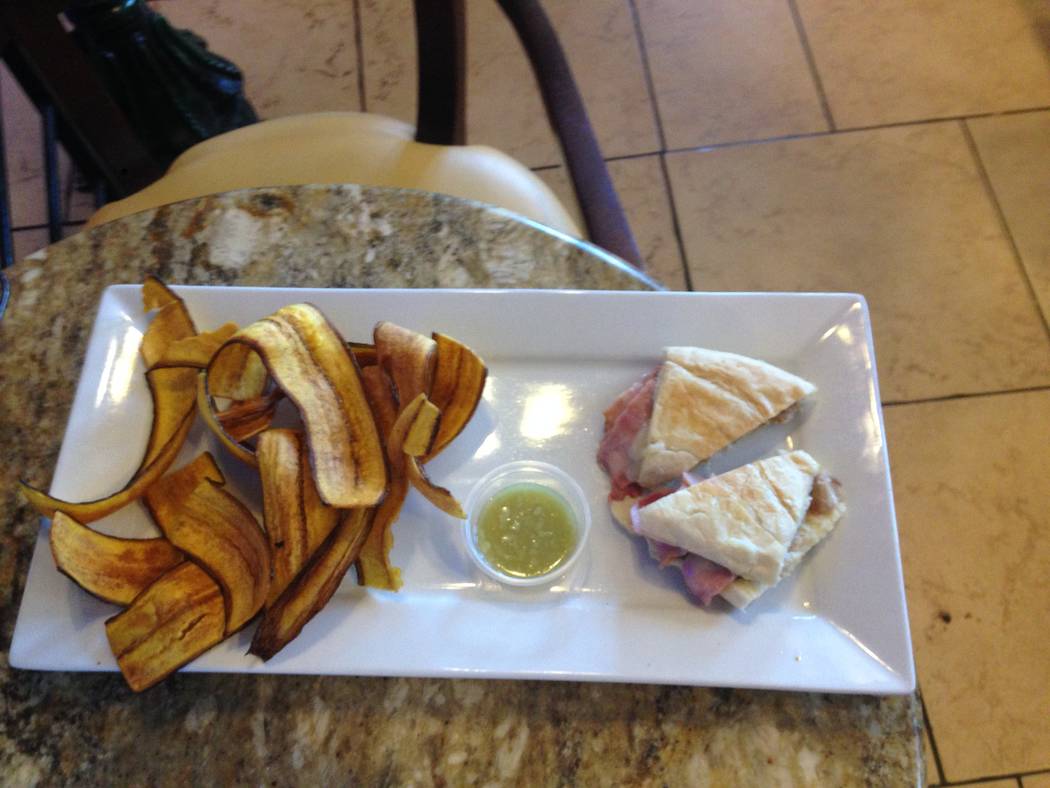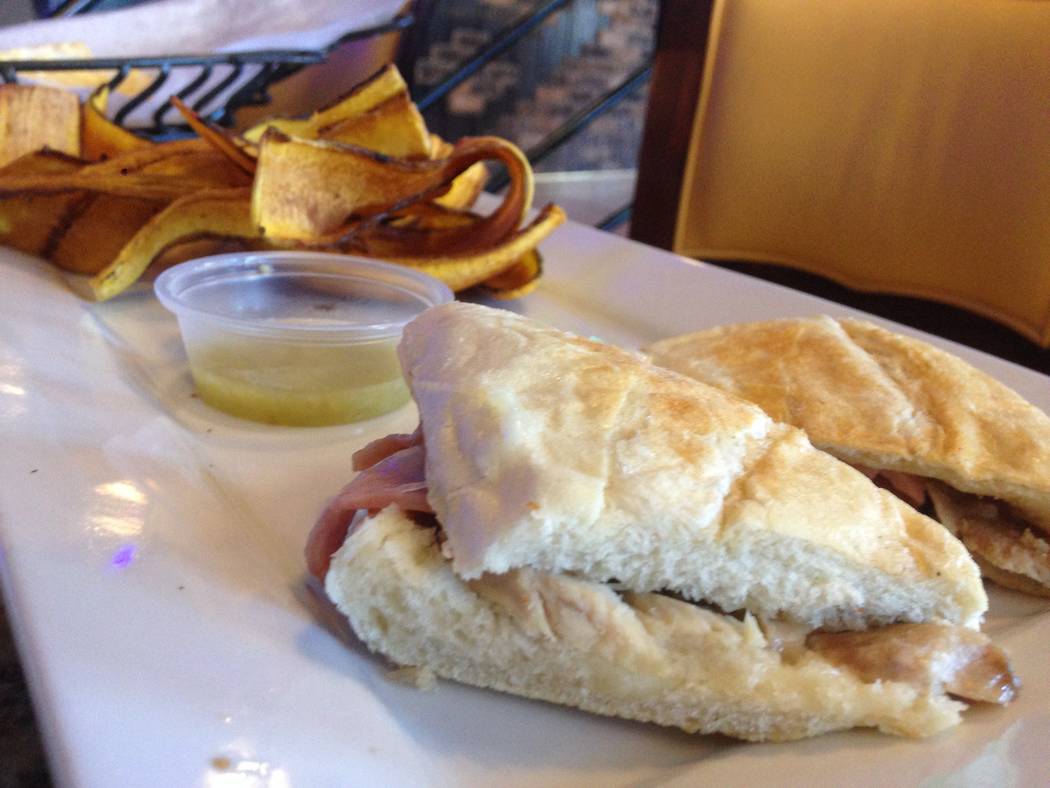 Between quick-wedding chapels south of the Stratosphere, a pocket of Cuban culture sits inside a hotel offLas Vegas Boulevard South.
Located in the Shalimar Hotel, the Florida Cafe Cuban Bar & Grill serves typical Cuban cuisine and pastries. The owner's brother and restaurant manager, Luis Perez, said his mother started the cafe about 22 years ago.
His mother died three years ago, and now he and his brother, Sergio , carry on her legacy. They also own Havana Grill at 8878 S. Eastern Ave.
The restaurant isn't just for guests of the Shalimar Hotel, Luis Perez said.
"It's very popular for locals, especially with the bakery," he said.
Popular dishes include the sandwich cubana especial, served with fries or plantain chips ($10), the sandwich de bistec Florideño (a steak sandwich with grilled vegetables, tomato, onions and aioli sauce for $10) and the churrasco con chimi-churri (grilled skirt steak with chimi-churri sauce, served with rice and black or red beans for $16).
Sides include moros y cristianos ($5 for black beans and rice cooked with bacon), fried sweet plantains and green plantain chips, both for $6.
In the morning, Perez said, customers can get espresso ($3), café con leche (coffee with milk for $4) or a cortadito (espresso and steamed milk for $3). Bakery items include guava and coconut pastries ($1.50), homemade flan ($2) and dulce de leche ($2).
Contact Katelyn Newberg at knewberg@reviewjournal.com or 702-383-0240. Follow @k_newberg on Twitter.
Florida Cafe Cuban Bar & Grill
Where: 1401 Las Vegas Boulevard South
Hours: 8:30 a.m.-10 p.m. Mondays-Thursdays, 8:30-11 p.m. Fridays-Sundays
More information: floridacafecuban.com or 702-385-3013
Social media: Facebook
1401 Las Vegas Boulevard South