'Devastating all around': Family, friends gather to bury teen killed on minibike
Updated August 12, 2023 - 8:00 pm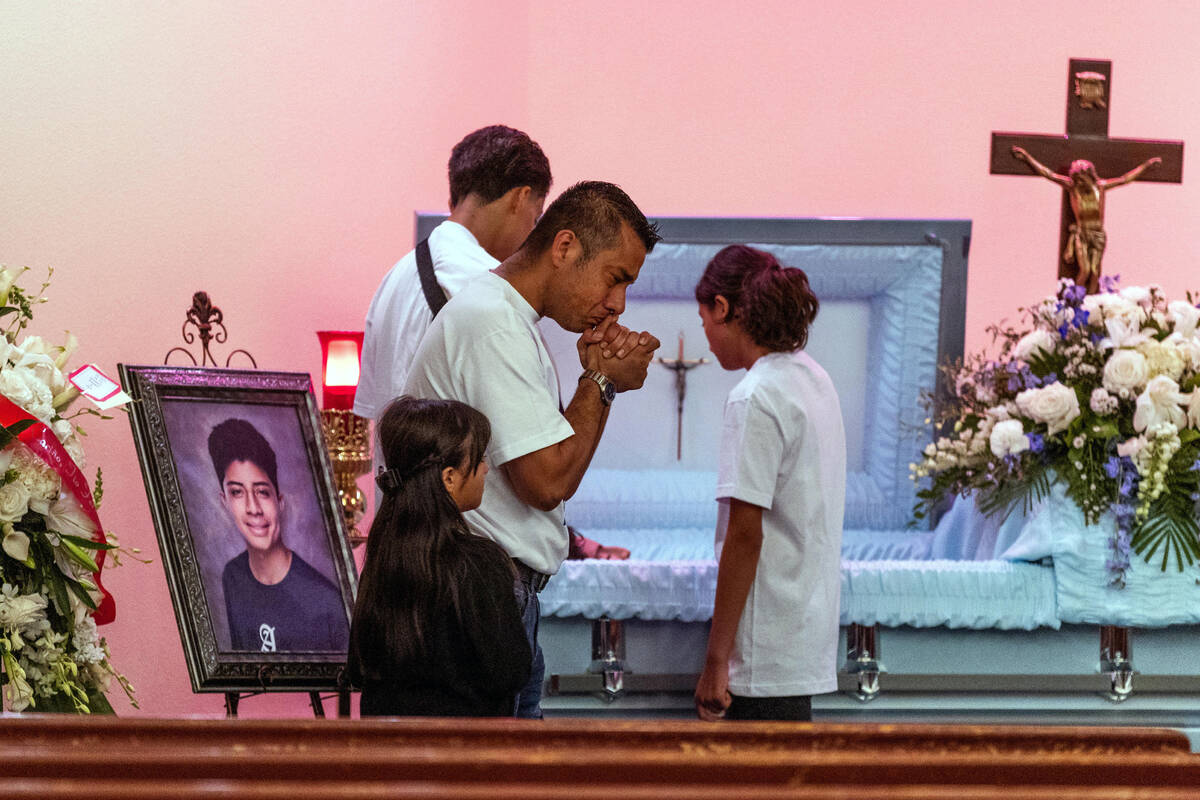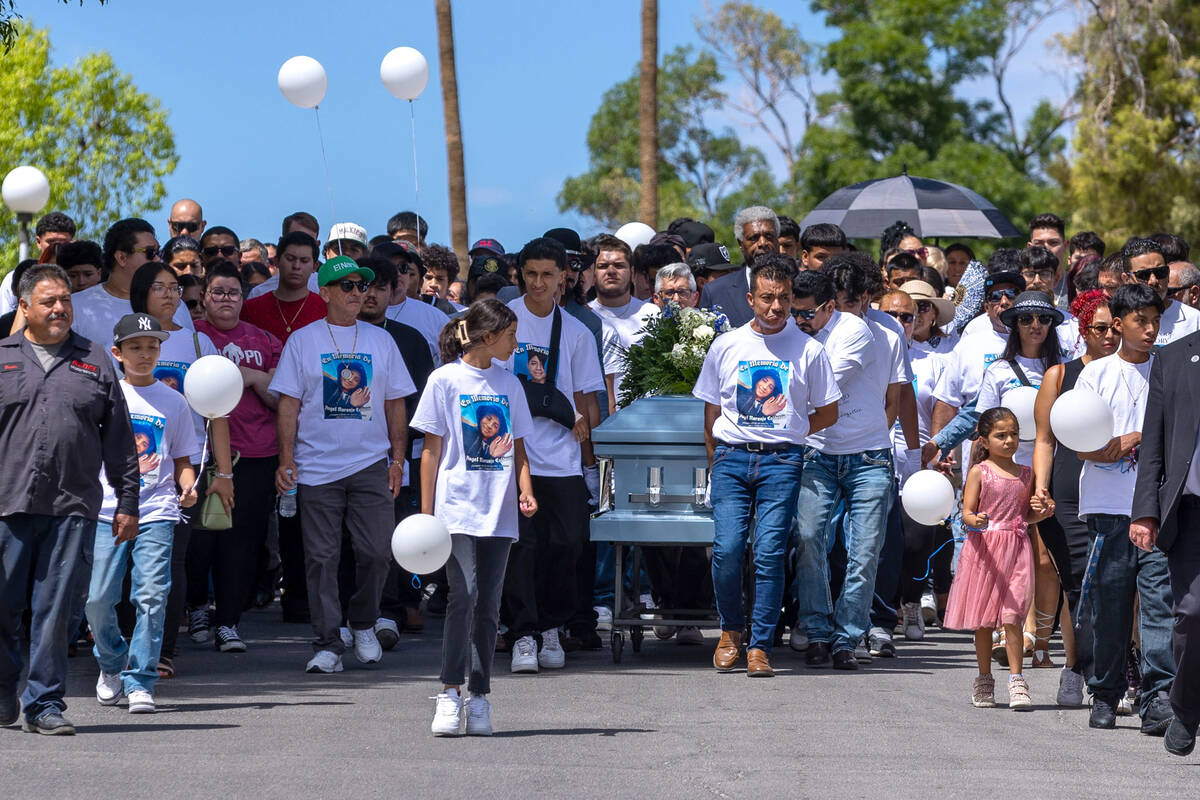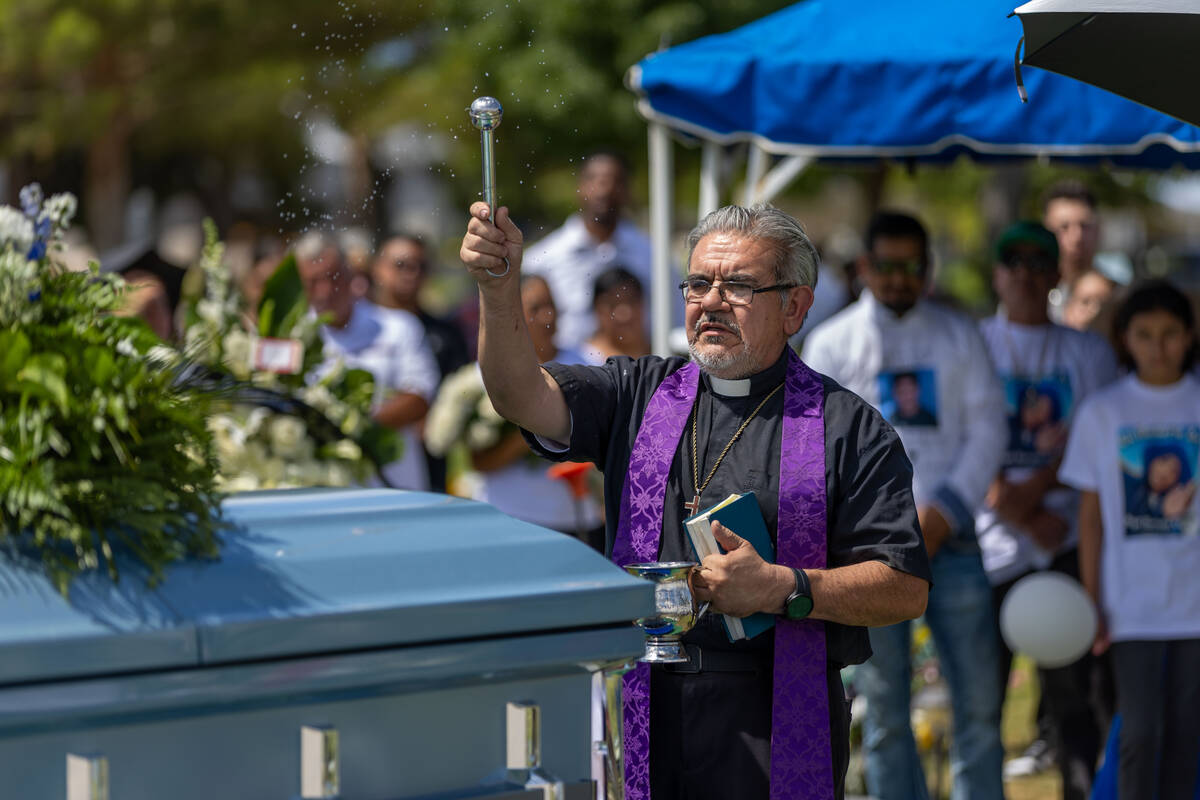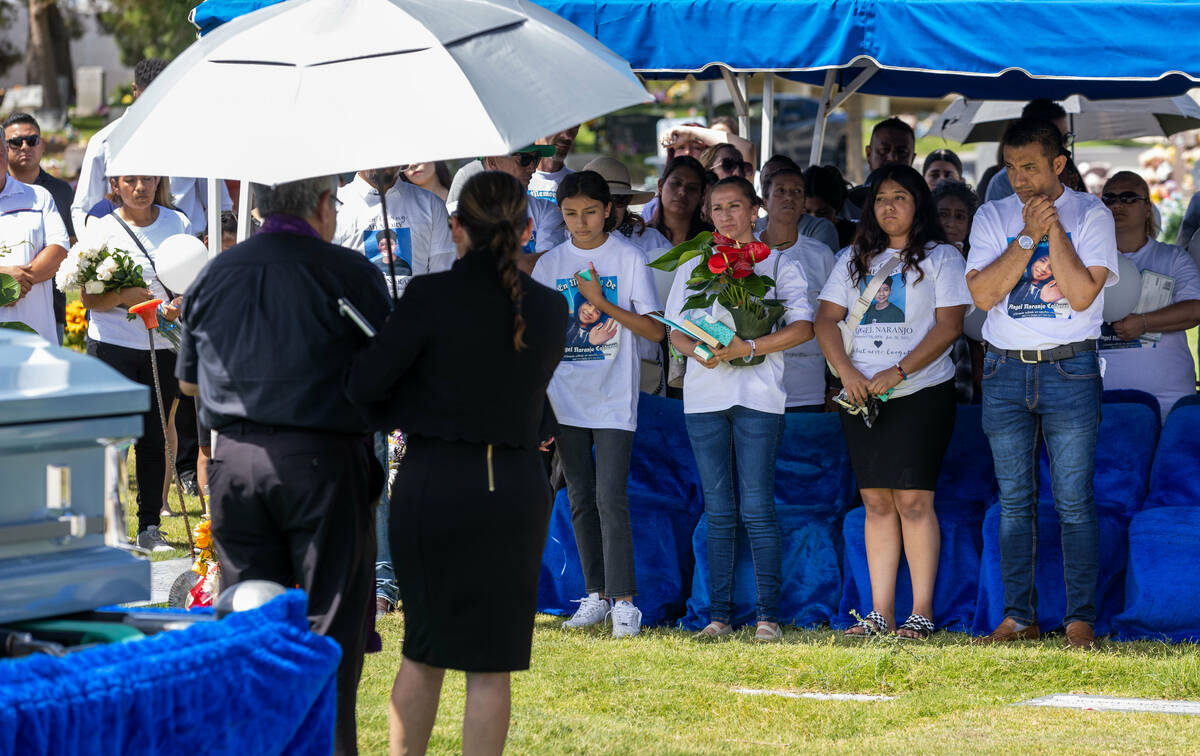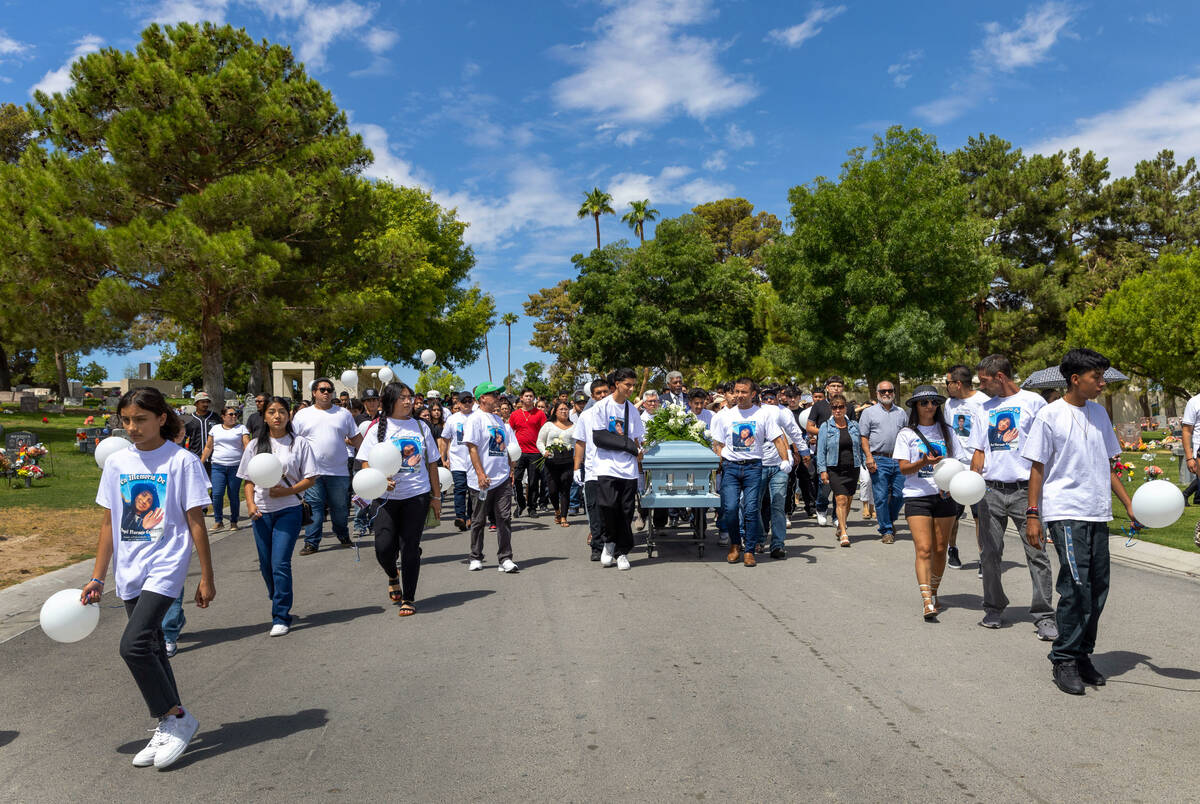 As people gathered inside a chapel for the funeral of teenager Angel Naranjo on Saturday, the boy's father revealed that a Las Vegas police detective informed him that his son's death is no longer being considered an accident.
"They're reclassifying it as a homicide," Rudolfo Naranjo told the Las Vegas Review-Journal.
The father has strongly disagreed with the Metropolitan Police Department's announcement last week that the boy's death while riding a minibike on a trail in east Las Vegas appeared to be an accident.
"He (the detective) told me 'We are in agreeance with you' " that the fatal crash resulted from a deliberate act, said Naranjo, wearing a T-shirt with a photo memorializing his son.
Minutes after midnight on July 30, Angel Naranjo, 16, was driving a minibike on the Las Vegas Wash Trail near East Lake Mead Boulevard and Pecos Road when he ran into a metal cable, fell onto the pavement and died at the scene, according to a police incident report.
Metropolitan Police Department Homicide Lt. Jason Johansson said Saturday evening that his death has been investigated as a suspicious death from the start and is still under investigation by homicide detectives. The determination about whether his death was a homicide or accidental death has not been made by the coroner's office, Johansson said.
The boy's funeral, held downtown at Palm Mortuary on Main Street, attracted a standing-room-only crowd of more than 100 people, from family members and old friends to students and staff members of Equipo Academy prep school in east Las Vegas, where the teen would have started the 10th grade last week.
His body lay in an open gray casket next to floral displays, a pair of large candles and a tall standing crucifix. Two TVs showed photos of the boy, layered over videos of ocean waves lapping onto a beach.
Among the first to approach Angel Naranjo's casket was Jasmine Naranjo, 8, the boy's sister, with his half-sister Flor Herrera, 23, and Herrera's friend, Angel Pascual, 22.
"He was such a good kid," Herrera said. "He cared about everyone, no matter who it was. And especially his sister (Jasmine). And from what we knew, one the last things that he wanted to do before he passed away was to come see her."
'A good heart'
Yosgart Rodriguez Hernandez, 14, said outside the chapel Saturday he had known Angel Naranjo since Yosgart was 4 years old.
"We grew up together. He was a great guy," he said. "He always made me feel comfortable when I'd go to his house. He always showed me his animals. He was such a kind person with a good heart."
Ariana Rameriez, 16, a student at Equipo, said she had known Angel Naranjo since they were in kindergarten together and remembered him as a caring and loving person who wouldn't like anyone to feel excluded.
"He would always check up on you. He would always have a smile on his face," she said. "He would always try his best to make you cheer up and everything."
At one point, a crowd of 15 teenagers in memorial T-shirts stood by the casket transfixed for some time, not moving or talking.
The Rev. Jorge Hernandez, who delivered a sermon and led the audience in prayers and songs in Spanish, conducted a traditional Catholic service, including the sacrament of holy communion and sprinkling holy water on the casket.
After his service, Hernandez, who is Episcopalian, explained his message in English.
"When we are in the body, we are in a pass-by," he said. "This is not our home. Our home is in heaven, and we need to keep the hope in our heart to reach the wall of God, which is taking us to his presence."
"Angel is not dead, he has only left this world of suffering," Hernandez said. "And we need to keep the hope to someday be with him in heaven also."
An emotional procession
When Hernandez left, many in the chapel walked by for one last look at Angel Naranjo before the casket was placed on a wheeled carrier and, in an emotional scene, led by pallbearers to an open grave at the adjacent cemetery to be buried.
Rudolfo Naranjo — who has hired attorney Dan Hill — said that according to police, the steel cable that his son hit was removed and tested for DNA.
Three weeks before the collision, Rudolfo said, a police officer issued citations for driving without licenses to six kids on minibikes, including his two sons, and the officer wrote instructions on the citations for them to drive on the path where Angel Naranjo later died, instead of on the streets.
"It's devastating all around," he said. "Just what's next is Metro finding the perpetrator, or at least doing the investigation to the best of their ability. Nothing is going to bring my son back, but let's make the community safer and that wash safer for everybody."
Contact Jeff Burbank at jburbank@reviewjournal.com or 702-383-0382. Follow @JeffBurbank2 on X.
Review-Journal staff writer David Wilson contributed to this report.