Fire contained at Wetlands Park in east Las Vegas — PHOTOS
Updated February 21, 2018 - 6:42 pm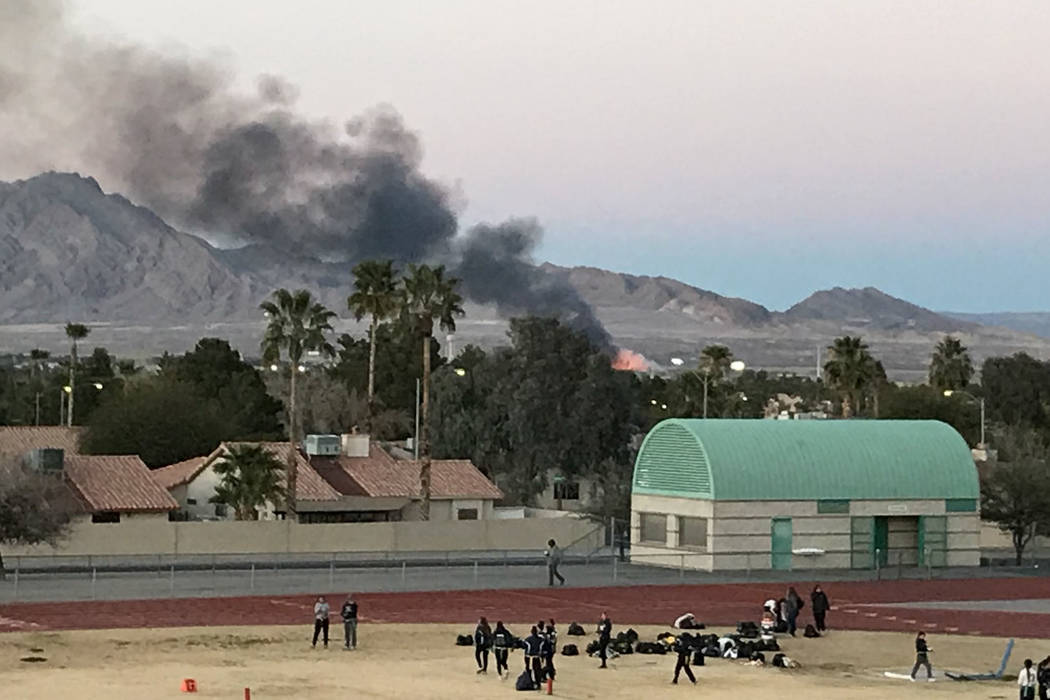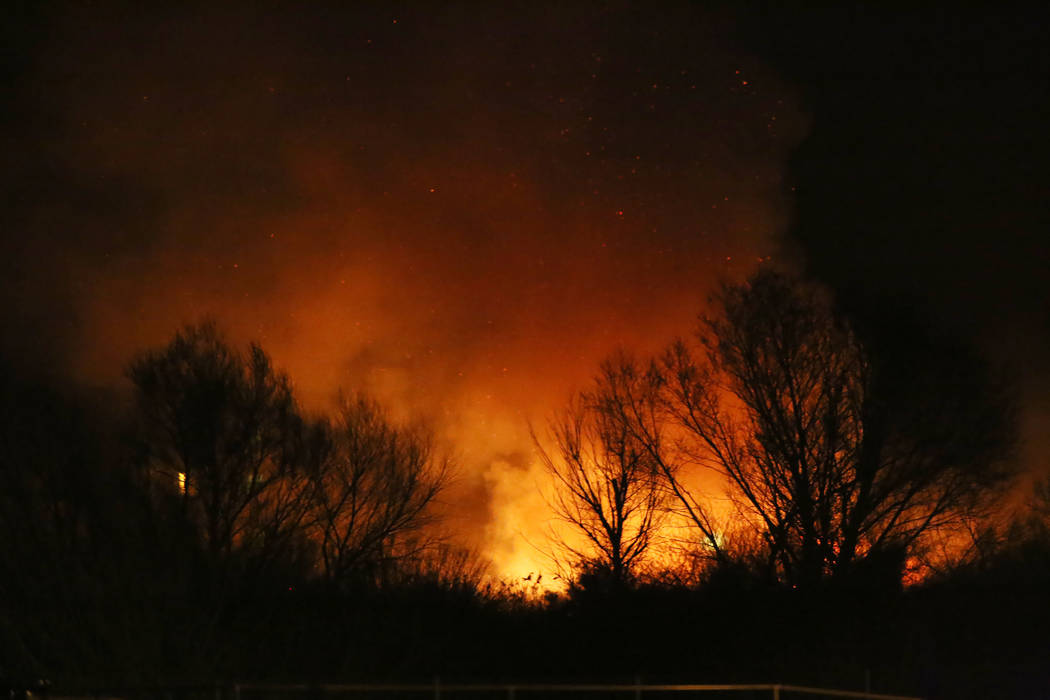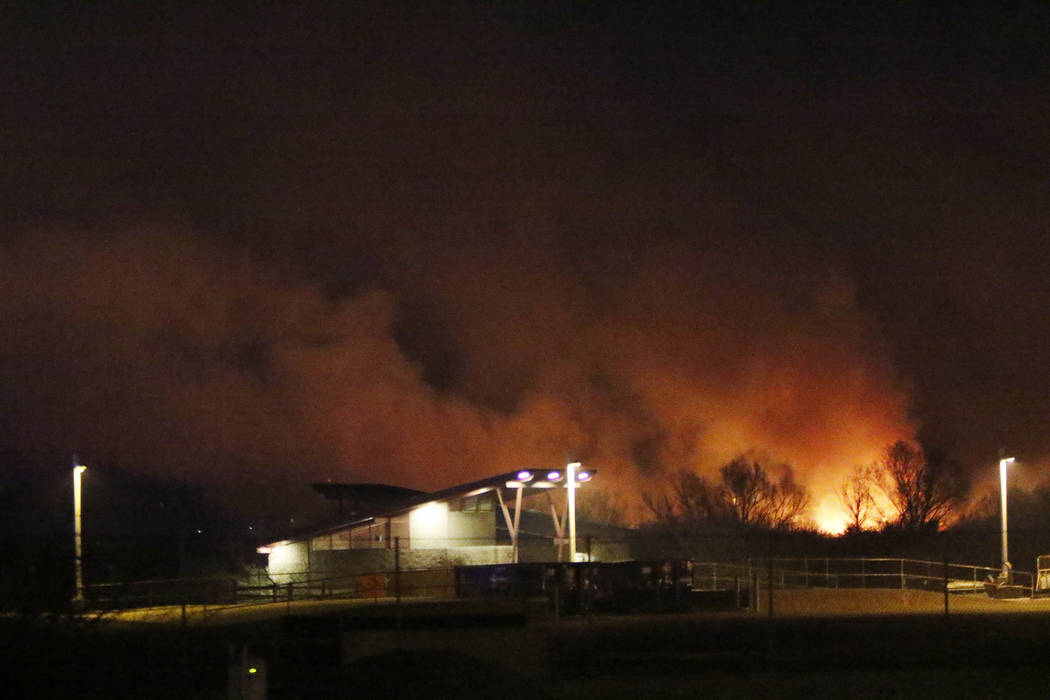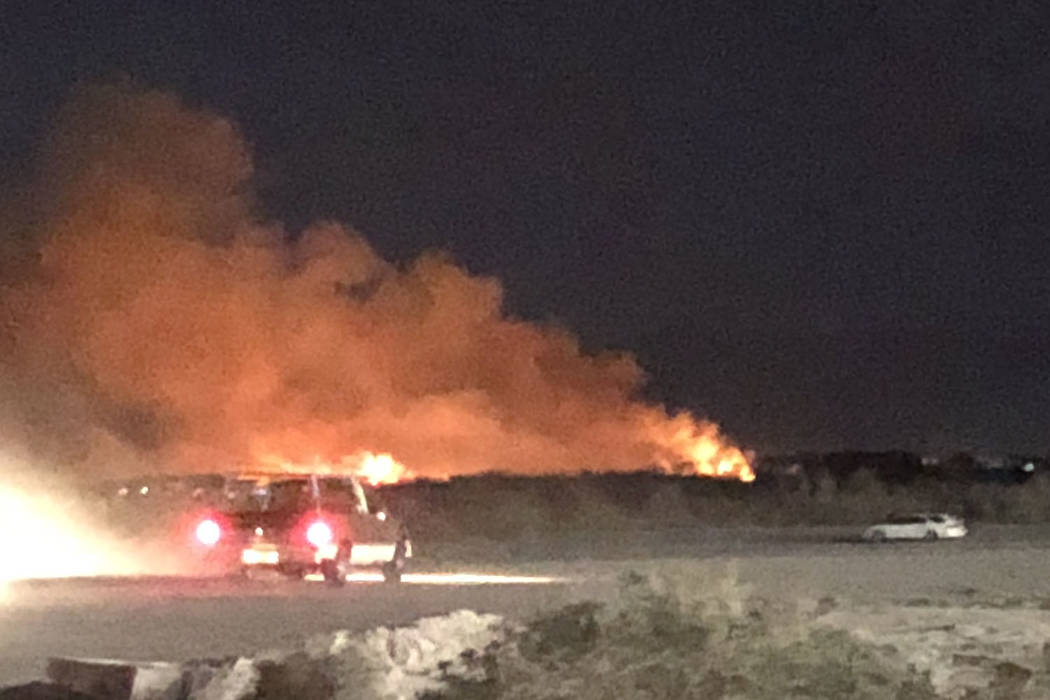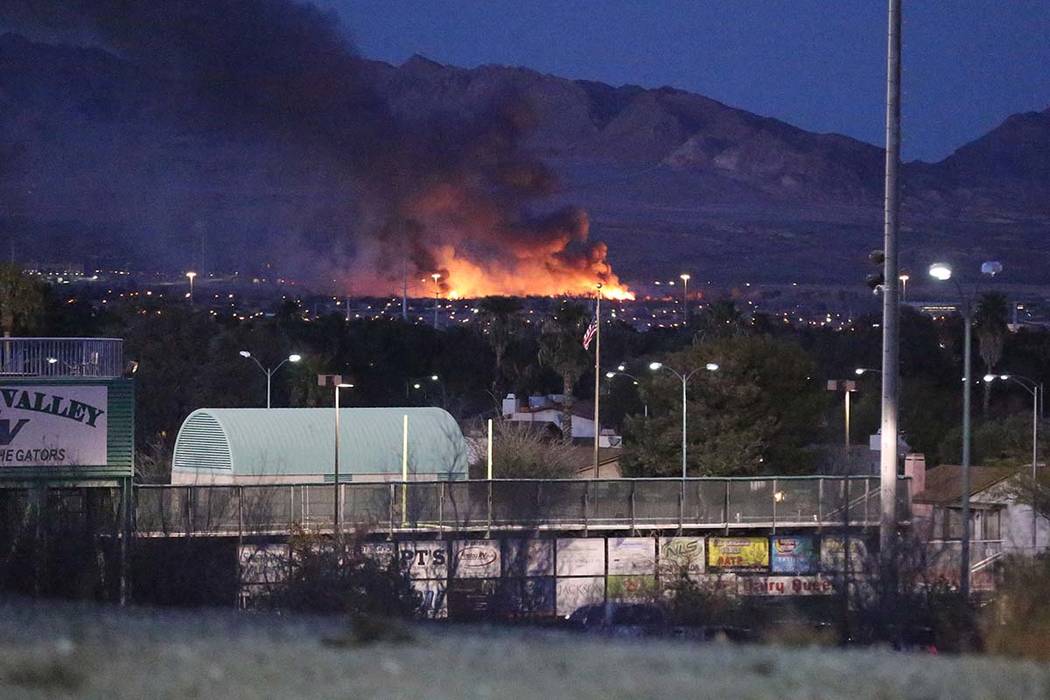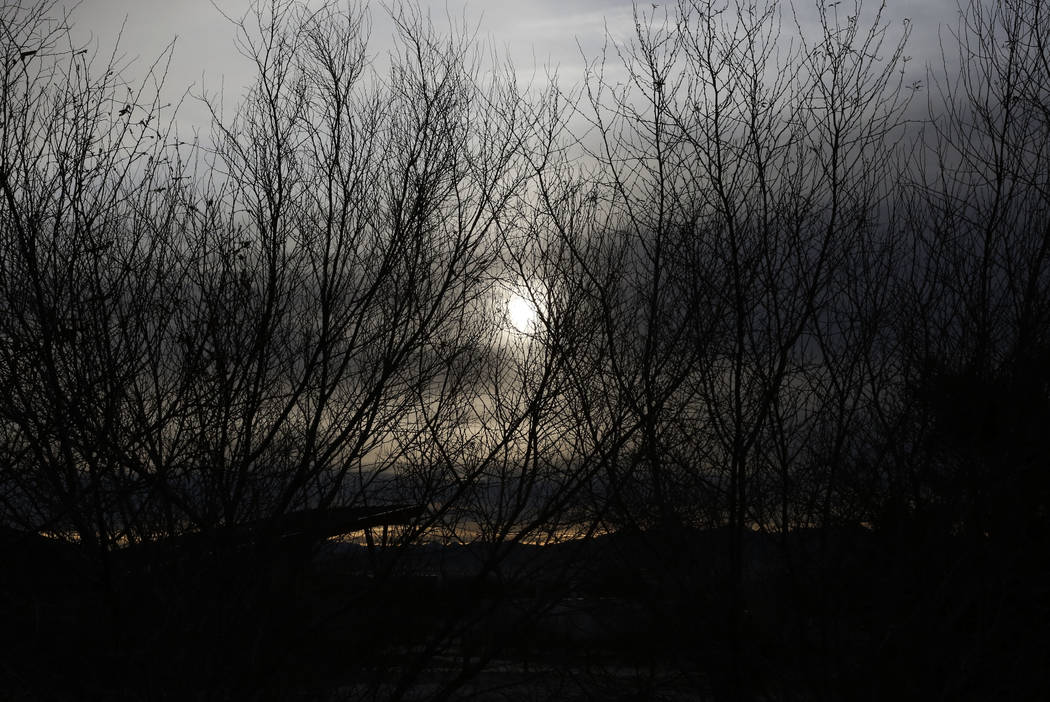 A fire that started Tuesday evening at Clark County Wetlands Park was contained by 6 a.m. Wednesday.
Deputy Chief Jeff Buchanan of the Clark County Fire Department said crews were on the scene at the east Las Vegas park from Tuesday night to Wednesday morning.
U.S. Bureau of Land Management personnel also were at the park assisting the county crews, said Greg Cassell, Clark County fire chief.
Cassell said a little more than 14 acres had burned, and the site was turned over to a 21-person crew from the Nevada Division of Forestry for cleanup, which was finished by 3:15 p.m.
No injuries were reported, and the cause of the fire is under investigation.
The fire was reported about 5:30 p.m. Tuesday, and smoke from the blaze could be seen throughout much of the valley.
The fire was about 50 percent contained at 3 a.m. Wednesday, according to crews at the park. The fire did not threaten any structures.
Contact Max Michor at 702-383-0365 or mmichor@reviewjournal.com. Follow @MaxMichor on Twitter.