Gym at McCarran airport has sleeping and massage rooms
January 23, 2017 - 1:13 pm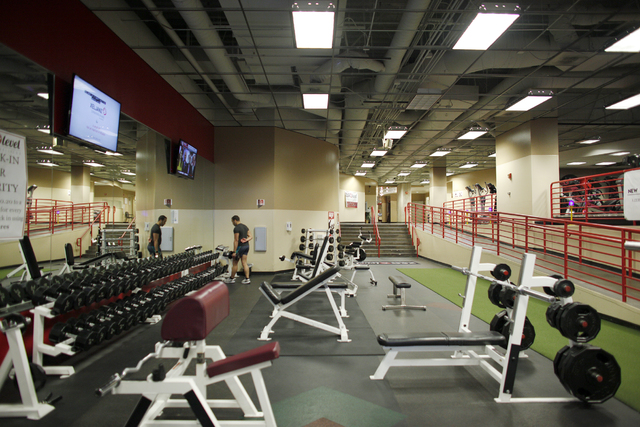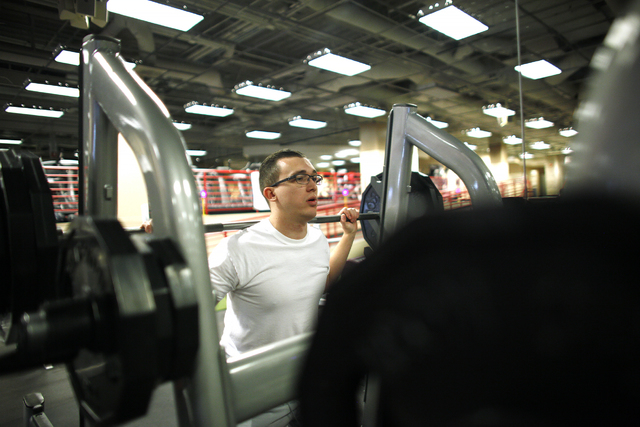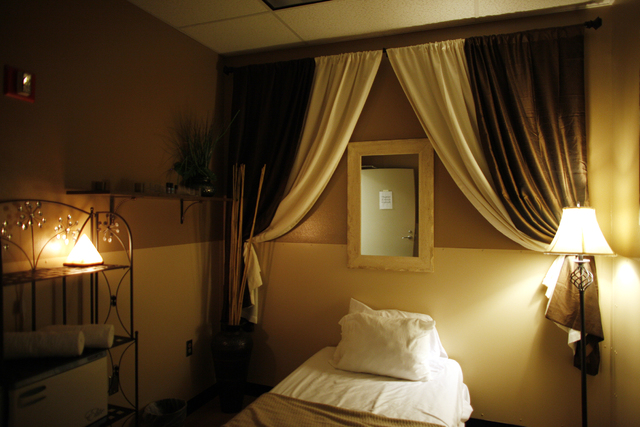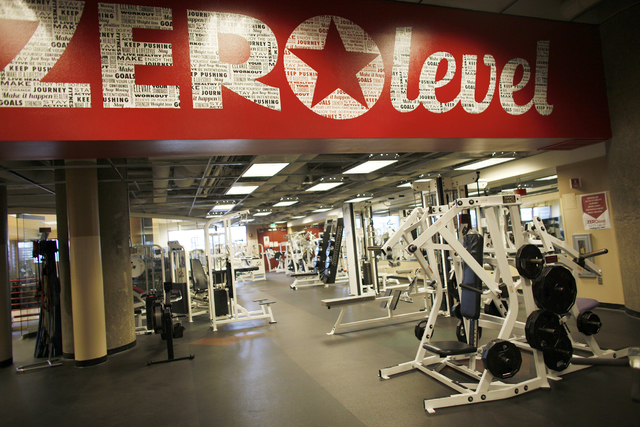 At many airports, people can eat a giant candy bar, a cinnamon roll the size of a dinner plate or deep-fried delicacies. At McCarran International Airport, visitors and locals can work off some of those calories at Zero Level Fitness and Wellness.
The gym is behind carousel 10 in the Terminal 1 baggage claim. Most customers work at the airport, although the gym is open to the public.
The gym offers massages, Iit also hosts health presentations and fairs and provides sleeping rooms.
"It seems the typical gym model is changing," said Heather Doane, owner of the gym. "It used to be come in, use the machine and get out. People want more now."
Each sleeping room includes a miniature refrigerator and a charging station, she said.
"Some people — like pilots or flight attendants — are here long enough to need a little sleep, but not long enough to go to a hotel, rent a room and then come right back here," Doane said. "We did a survey with the pilots, and they told us they just need a bed, some towels and a place that's quiet."
A chain gym was in place before Zero Level came aboard three years ago. When Doane took over, she replaced some of the old equipment.
gyms for communal spaces, including apartment complexes, so getting things in order for her gym was a piece of cake.Doane's experience in designing and supplying gyms at apartment complexes helped her get Zero Level off the ground.
"I put in turf, racks, newer equipment like a high trainer that is usually used in sports-performance centers," Doane said. "The (Los Angeles) Chargers have one. We have some unusual equipment here. We've had some pro boxers training in here."
Lanre Wilson and Mark Quiroz are regulars at the gym.
"It's got everything I need to get a proper lift and hit every muscle group," Wilson said. "We're like family here, and it's never so busy that you have to fight for weight space."
The pair, who are friends and co-workers, stopped by to work out before their shift for the Transportation Security Administration.
"This gym is awesome," Quiroz said. "They'll even change the music for us."
Doane has been in the fitness and health field for 18 years and earned her master's degree in education at UNLV before working as a fitness instructor.
"You go into (the physical fitness) world because you want to get people healthy," she said.
To reach East Valley View reporter F. Andrew Taylor email ataylor@viewnews.com or call 702-380-4532.
ZERO LEVEL FITNESS AND WELLNESS
What: Gym with sleeping areas
Where: McCarran International Airport
Hours: 24 hours a day
More information: 702-261-6611, info@zerolevelfitness.com or zerolevelfitness.com.
Social media: facebook.com/zerolevelfitness