Ham radio users unite for Nevada convention at Eastside Cannery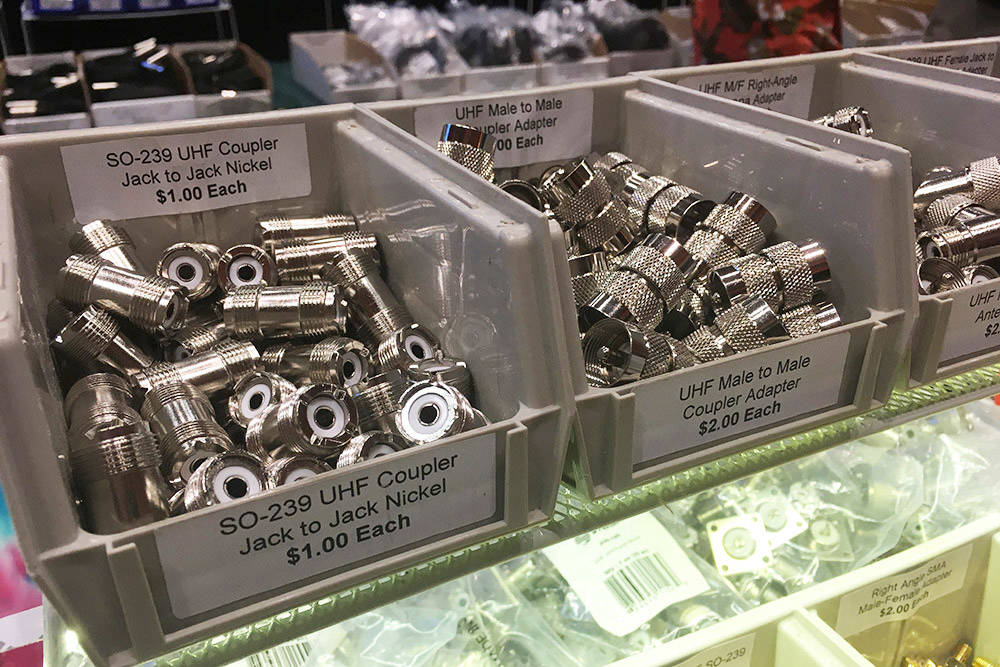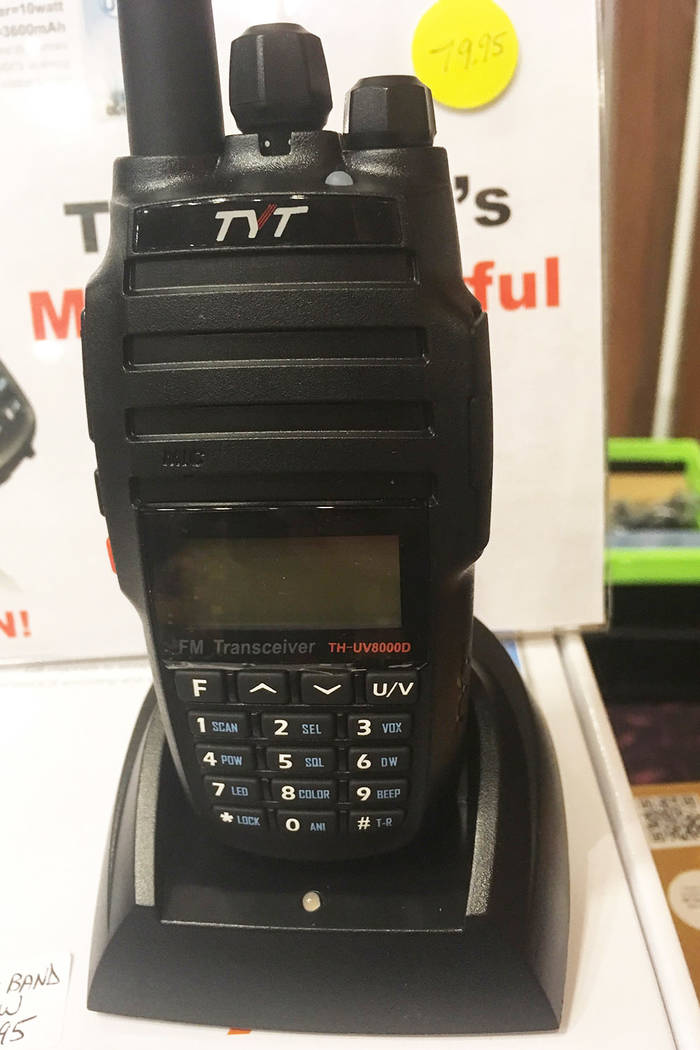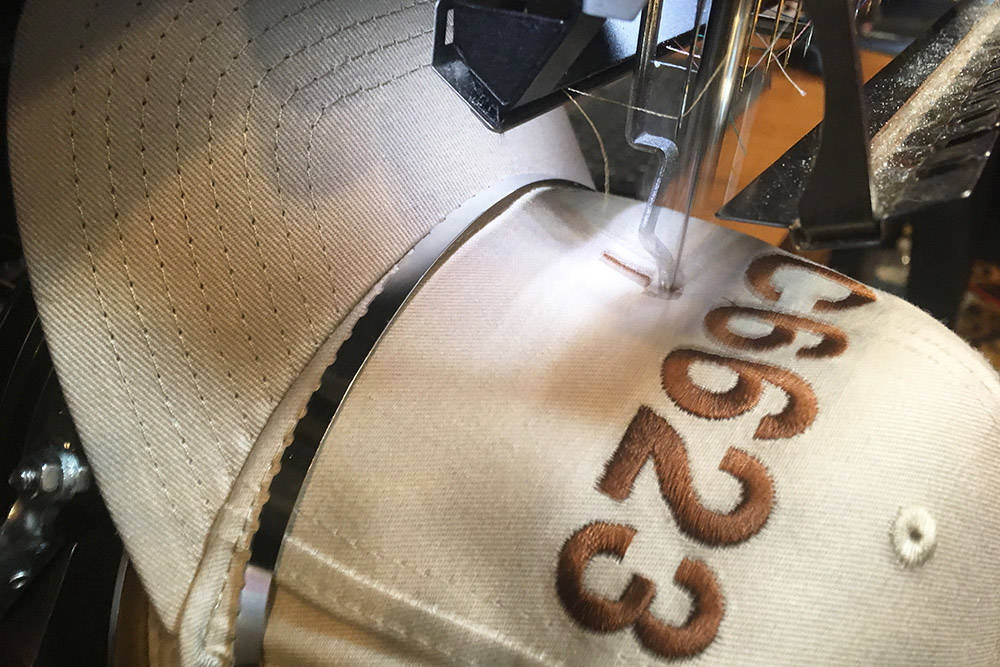 Dana Bubp grinned, shook hands and posed with a photo of prominent ham radio author and instructor Gordon West at the three-day American Radio Relay League state convention at the Eastside Cannery.
Bubp had reason to celebrate. By correctly answering 45 out of 50 exam questions, he had "leveled up" from general to amateur extra status, bolstering both his clout and access to other ham radio operators worldwide.
Amateur, or ham, radio users communicate via radio frequencies — known as amateur bands — primarily via voice or written messages.
The Silverado Ranch-area resident was one of hundreds of ham radio enthusiasts who converged on the casino-hotel March 31-April 2 to swap stories, sell or buy radios and parts, take exams and listen to talks. Among the speakers was Cathy Etheredge, public information officer for the Nevada Section of ARRL, who lives in the east valley.
The stereotype of ham radio operators is "the little old guy sitting behind the shack, tapping out Morse code," she said. "It's not that way at all."
Rather than replace ham radio, digital and internet technology has augmented it, convention attendees said. Bubp, 52, said he'd been interested in the hobby as a child, but the required gear cost $400 to $500 then.
"Now, for $35 and a license, you can talk to anyone around the world," he said, adding that a license costs $15.
Bubp was referring to the hand-held radios that aren't much bigger than cellphones and are the least expensive option for hobbyists. More-powerful desktop radios can cost more than $1,000.
Hand-held radios receive signals in remote areas where cellphones are useless, making them an especially handy tool in Nevada's sprawling, mountain-rimmed deserts. As such, ham radio clubs and operators take their potential role in emergencies seriously.
"Let's say a big earthquake hit and took out all communications in town," Bubp said. "I've kind of hooked it up so people around the block could come to me, and I could actually talk to somebody somewhere in the United States … Cellphones are so unreliable. Everybody thinks they're going to work; they won't, not in the case of an earthquake or something."
Some Las Vegas-area hobbyists recently were sent to Reno because of snowmelt and the threat of flooding there, and one flew to Oklahoma to help amid a fire, Etheredge said. Bubp's radio came in handy when high winds knocked out power in Las Vegas in late March, leaving his son and daughter-in-law in the dark.
On the middle day of the state convention, most attendees were older than 50. Sam Case of Reno, the hobby's youngest public information officer in Nevada, was an exception.
Case, 13, said his job is to recruit. He got hooked on ham radio at 11 after watching his father; now he attends conventions in places such as Ohio and Oregon and seeks converts at the Reno Air Races.
"Most kids have no idea, and they're kind of amazed by it at first," he said, adding their reaction is, "What? You don't need a cell tower?"
Of course, communicating with fellow ham radio users in far-flung places has long been an appeal of the hobby. Etheredge said she has spoken with users in Egypt and Kathmandu, Nepal, and Case said he has done the same with people in Japan, Thailand and Liverpool, England.
Bubp said that when he was younger, he'd listen to propaganda coming from places such as Cuba and Moscow. And he once listened to a perspective-shifting conversation involving an Israeli user.
The person in Israel said, "'We just shot down a missile,'" Bubp said. "The guy on our end didn't know how to react to that. He was expecting the guy to say, 'It's sunny and warm here.'"
Contact Brian Sandford 702-380-4531 or bsandford@reviewjournal.com. Follow him on Twitter: @BrianAtRJ1.
More information
To learn more about amateur radio, or ham radio, click here.