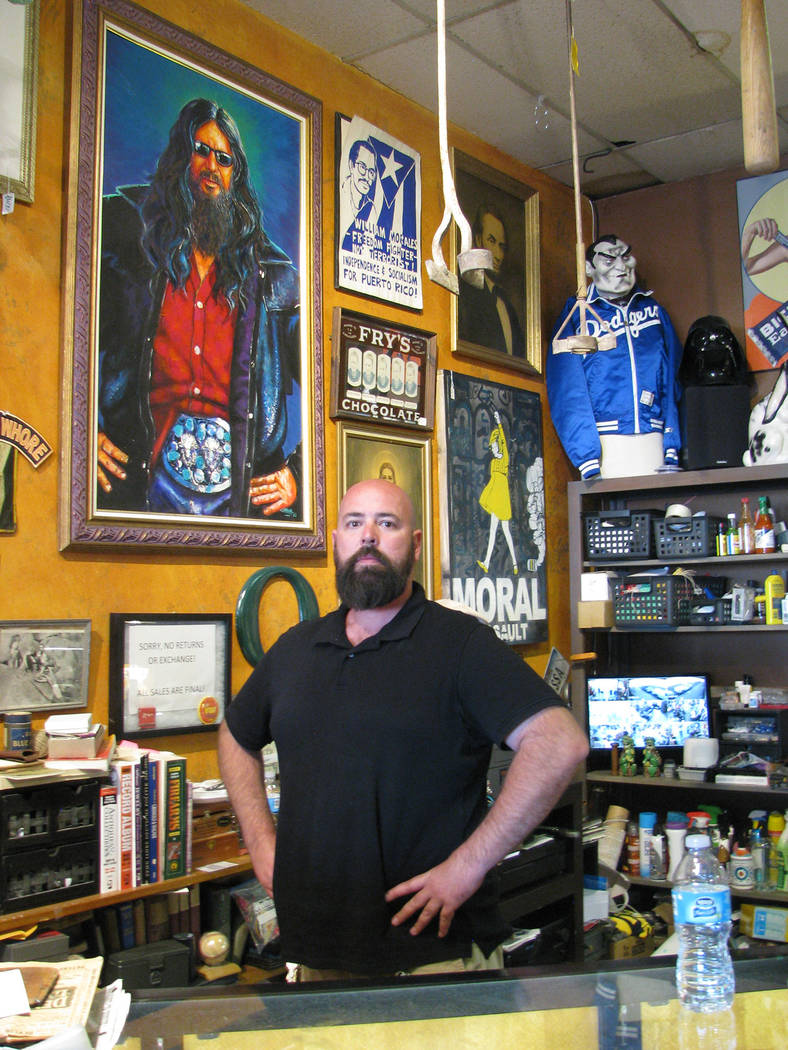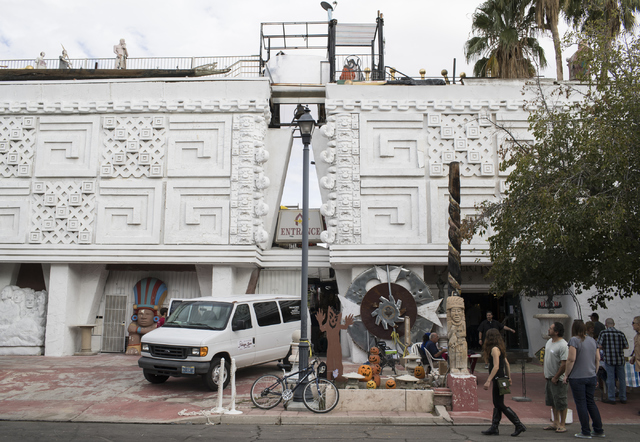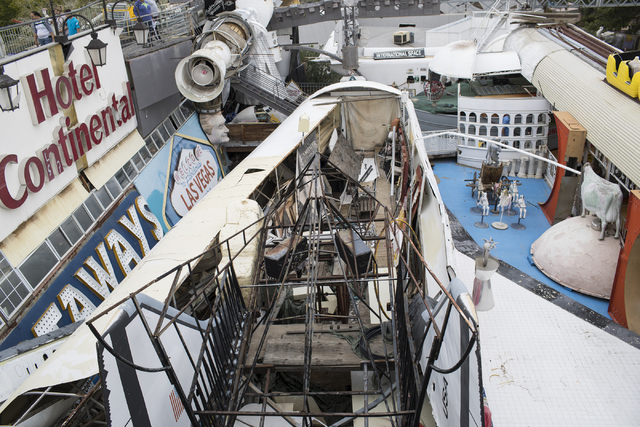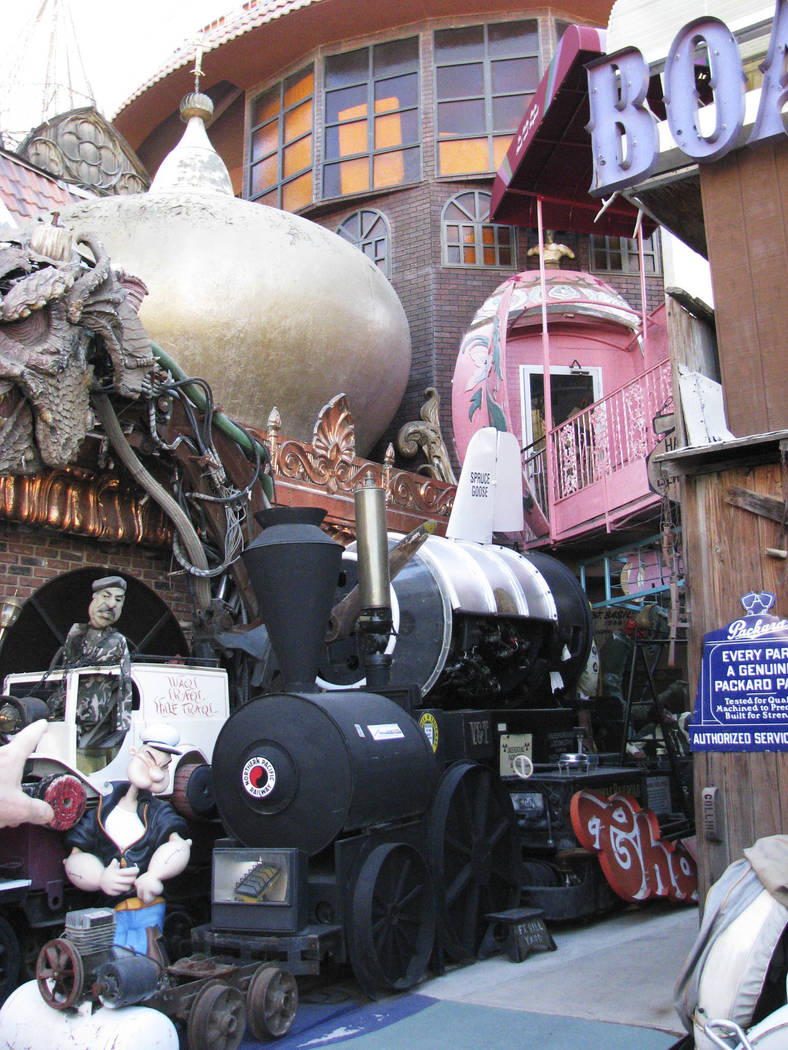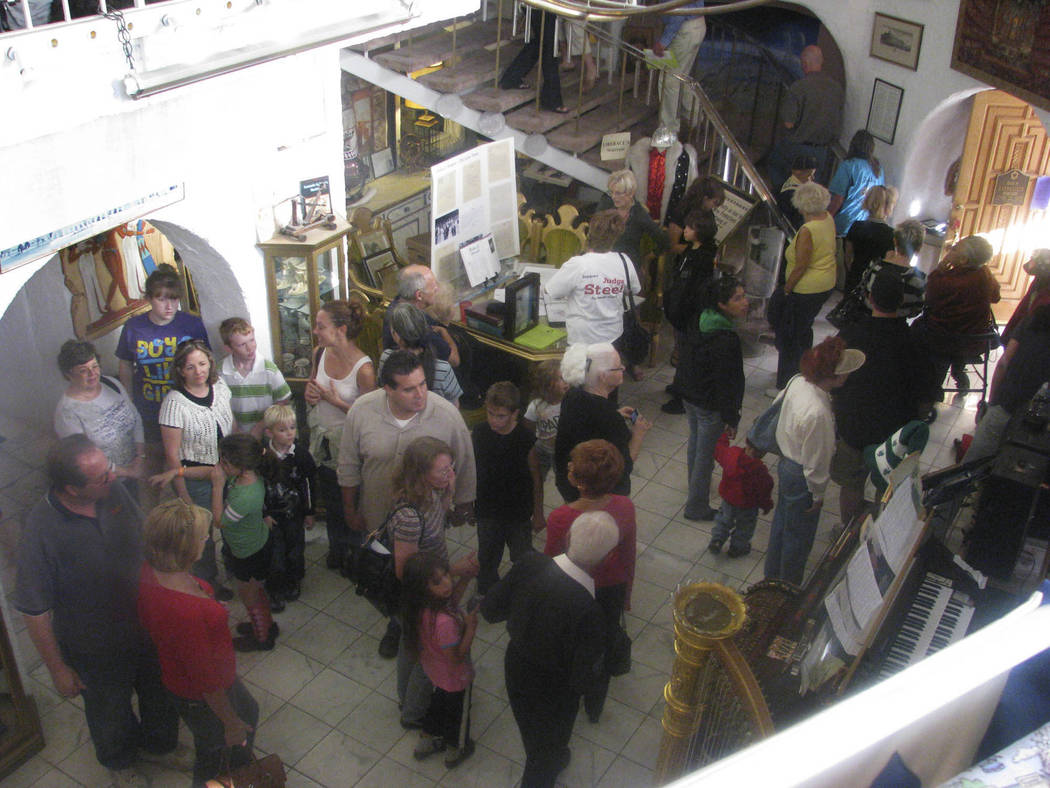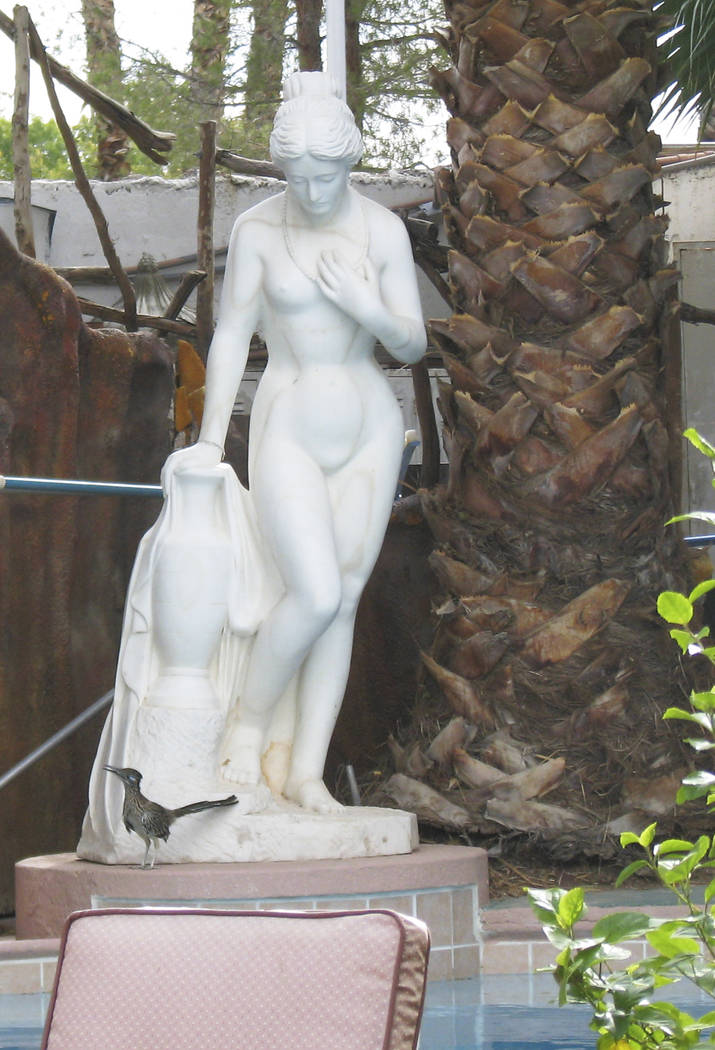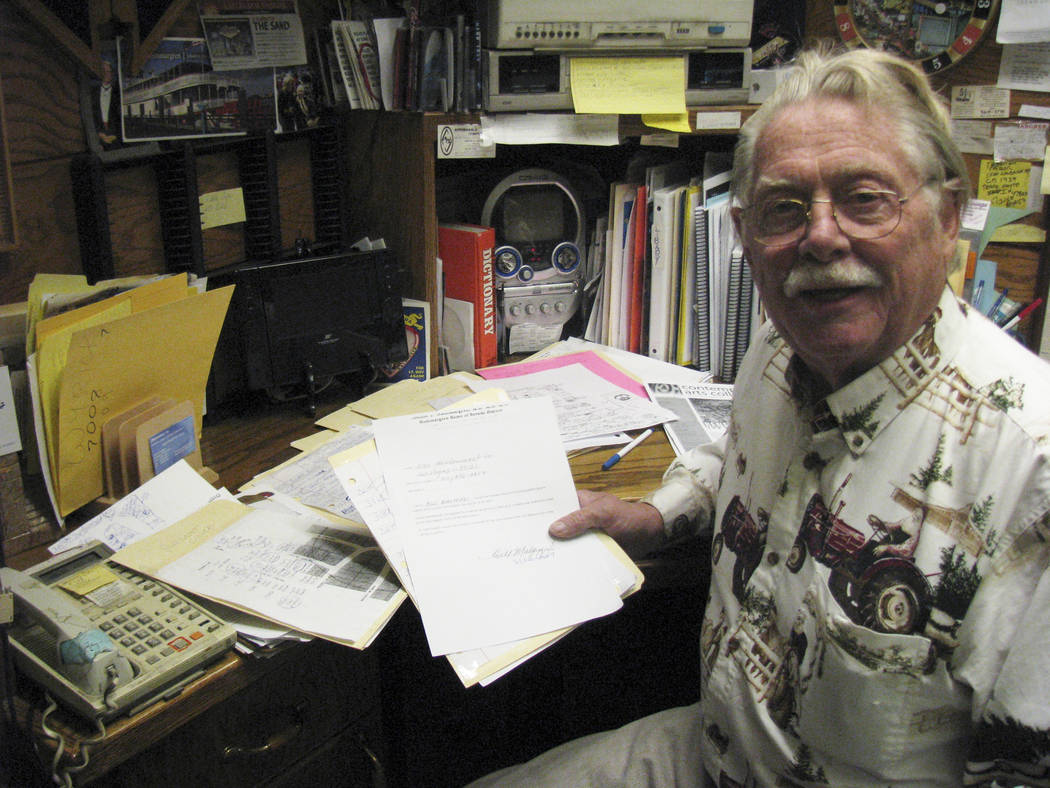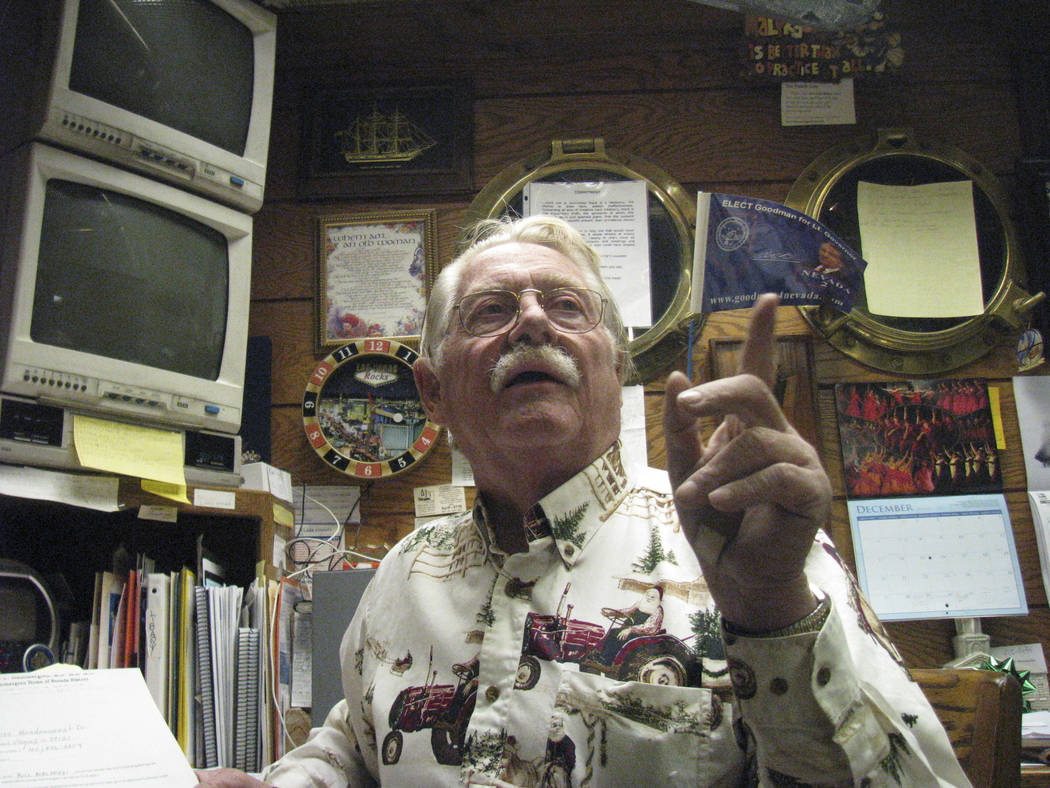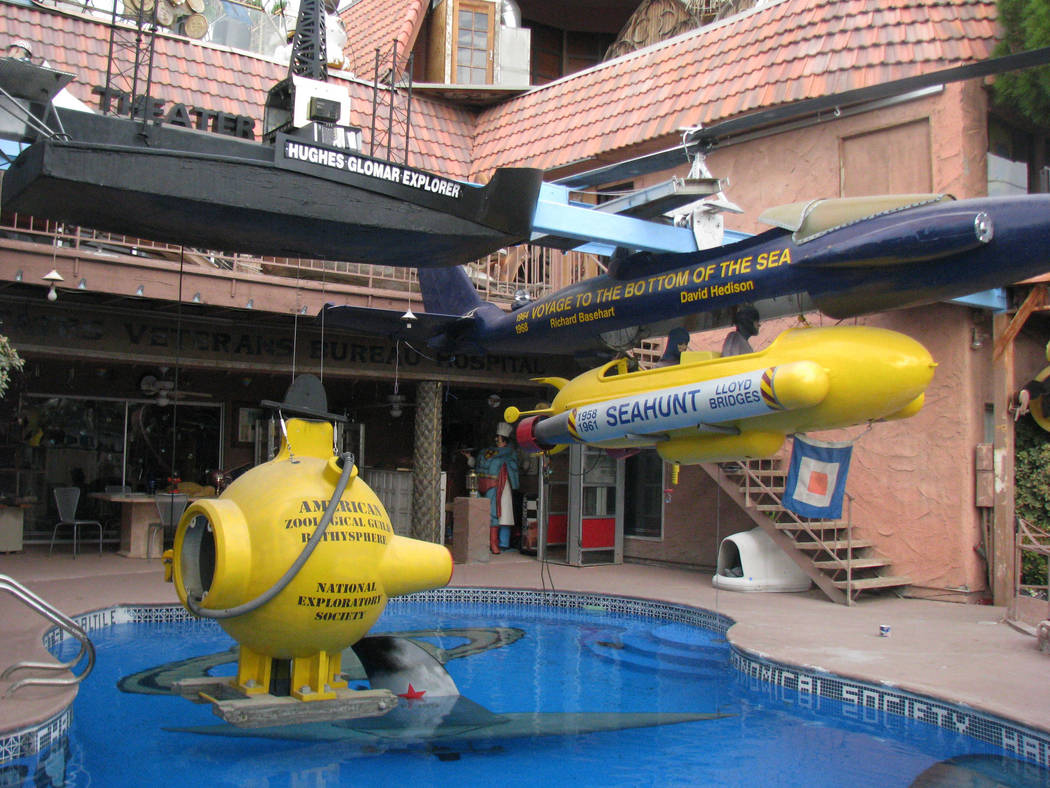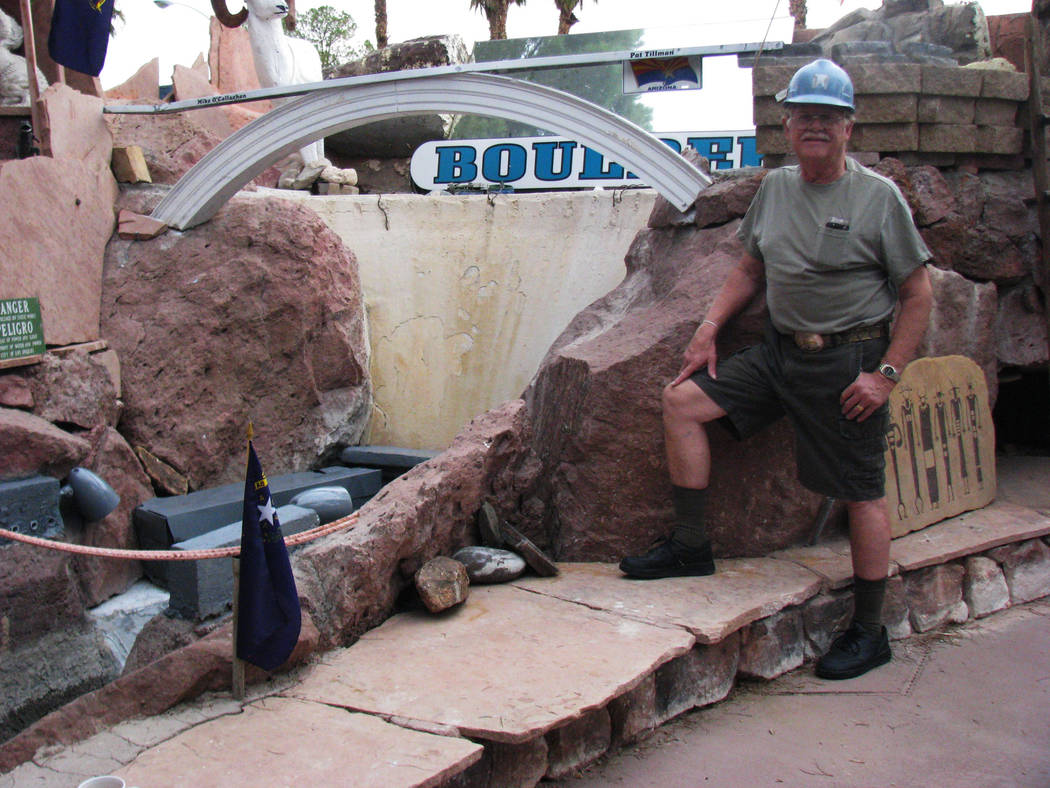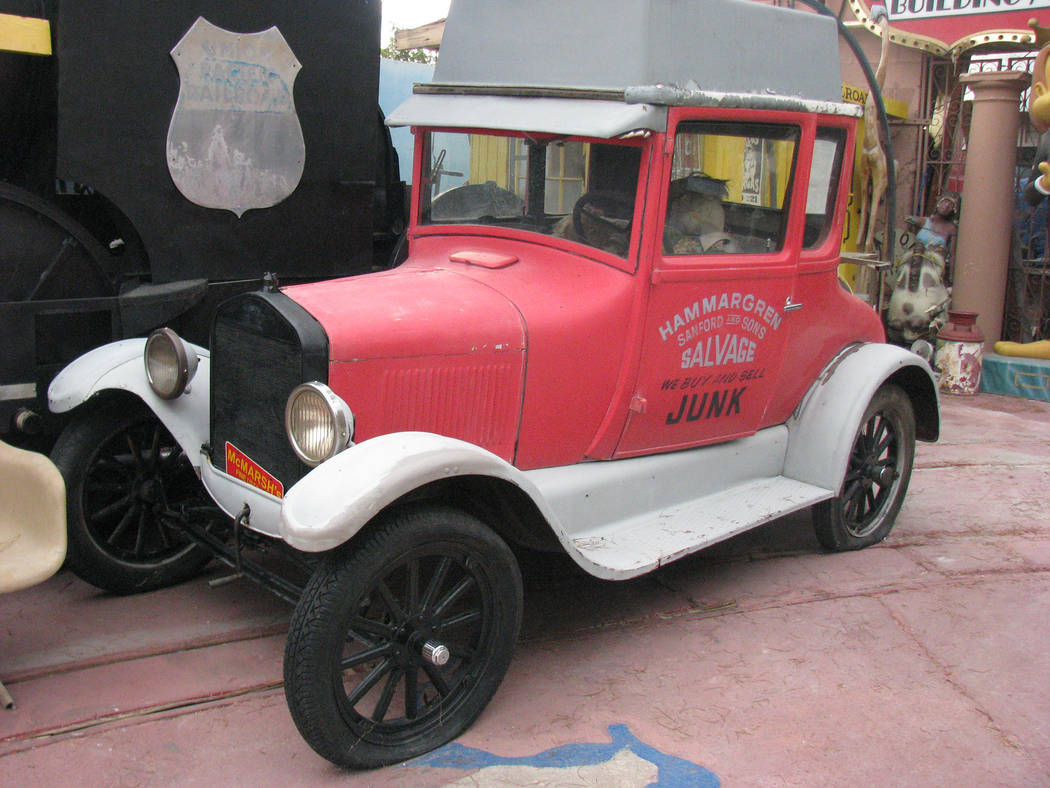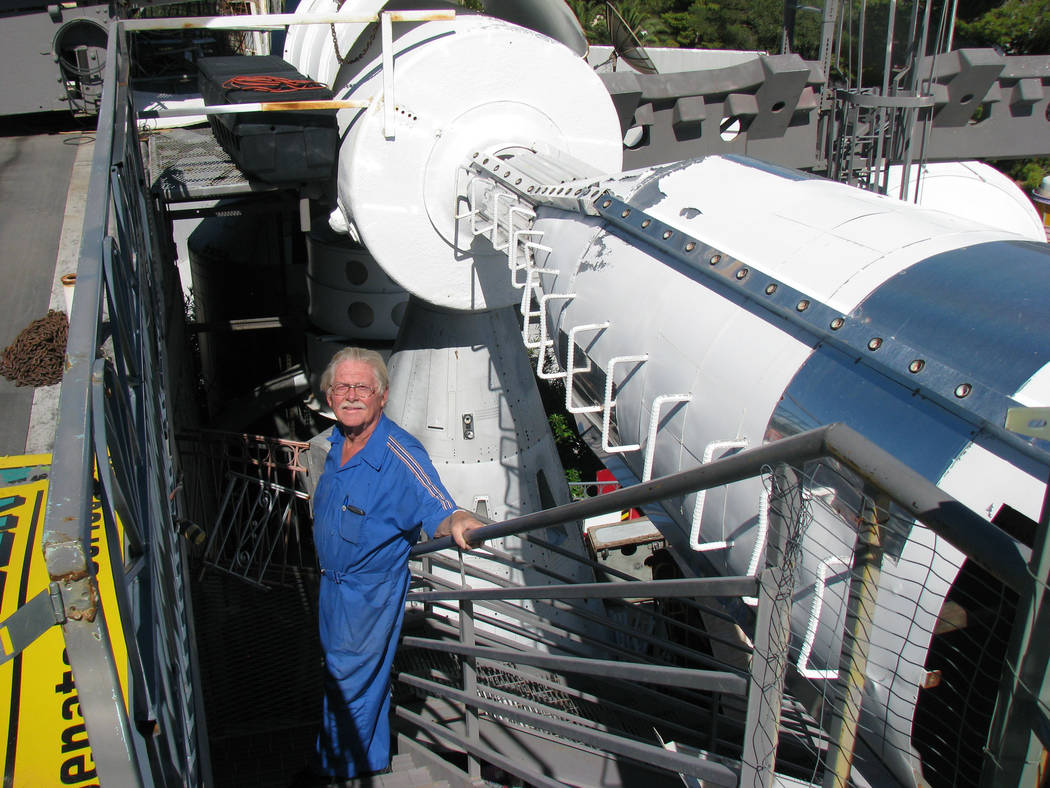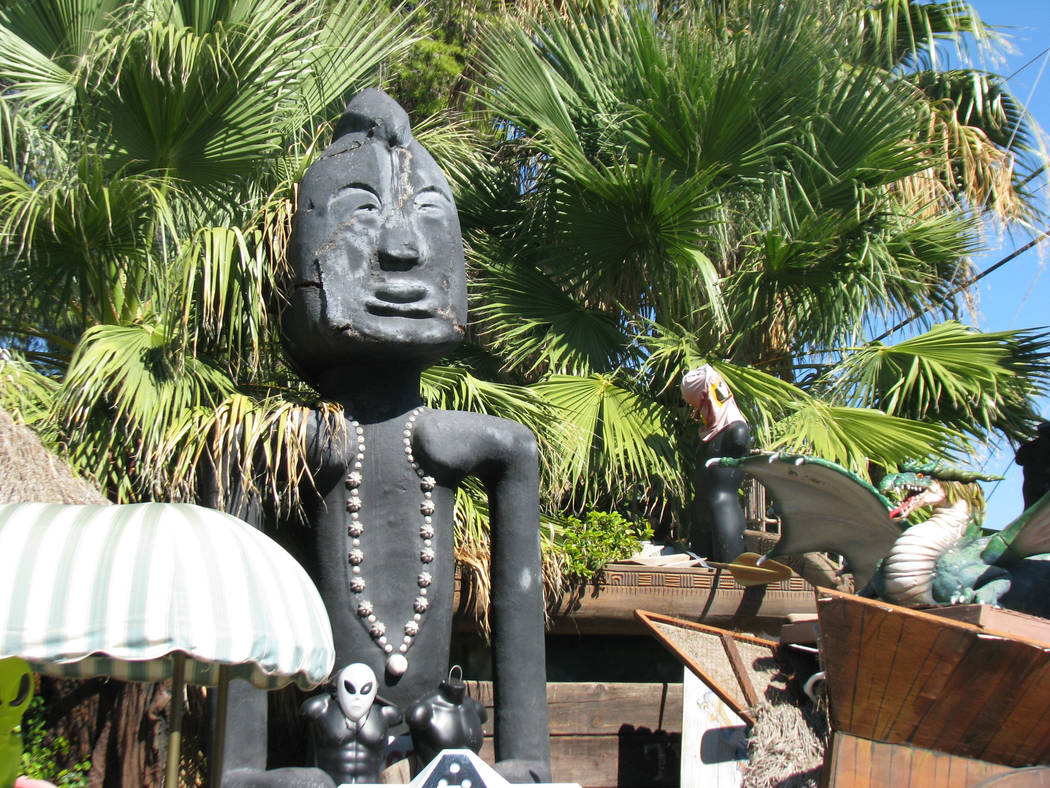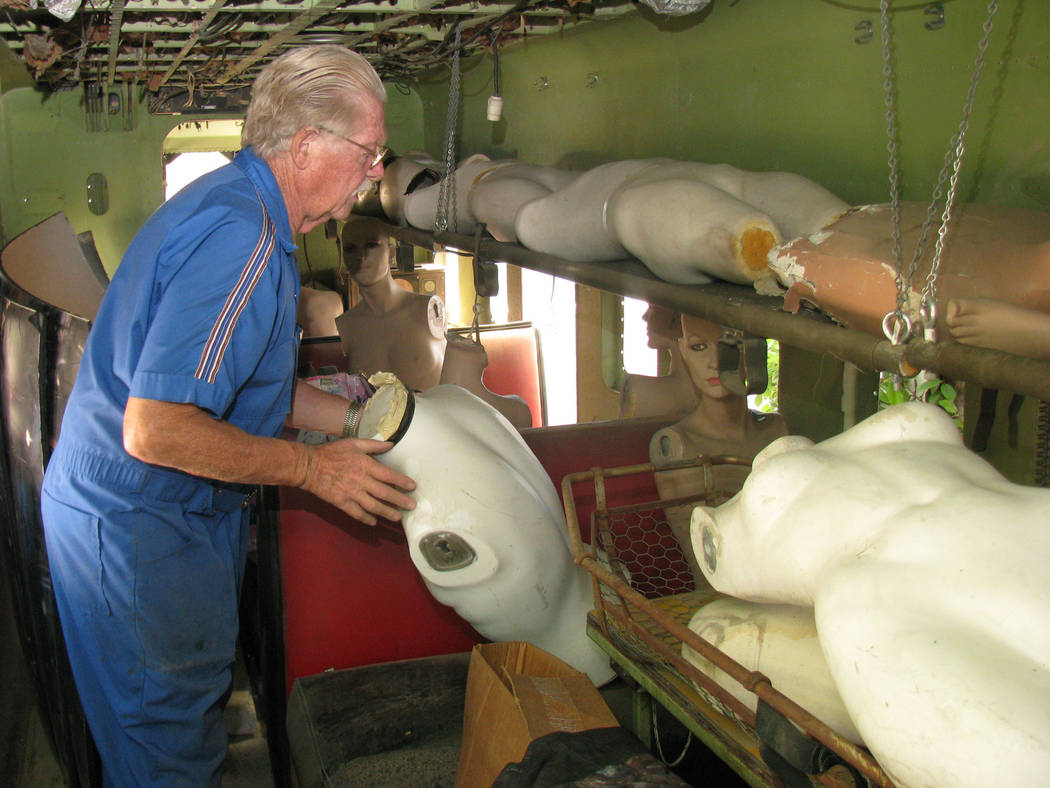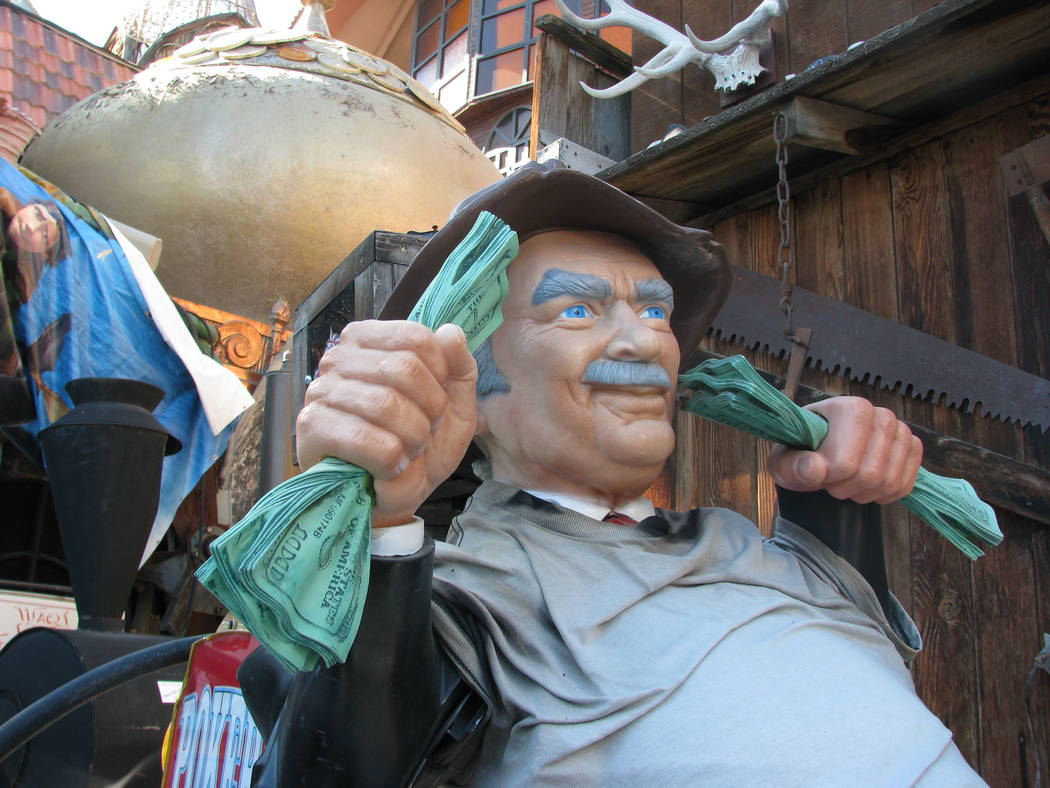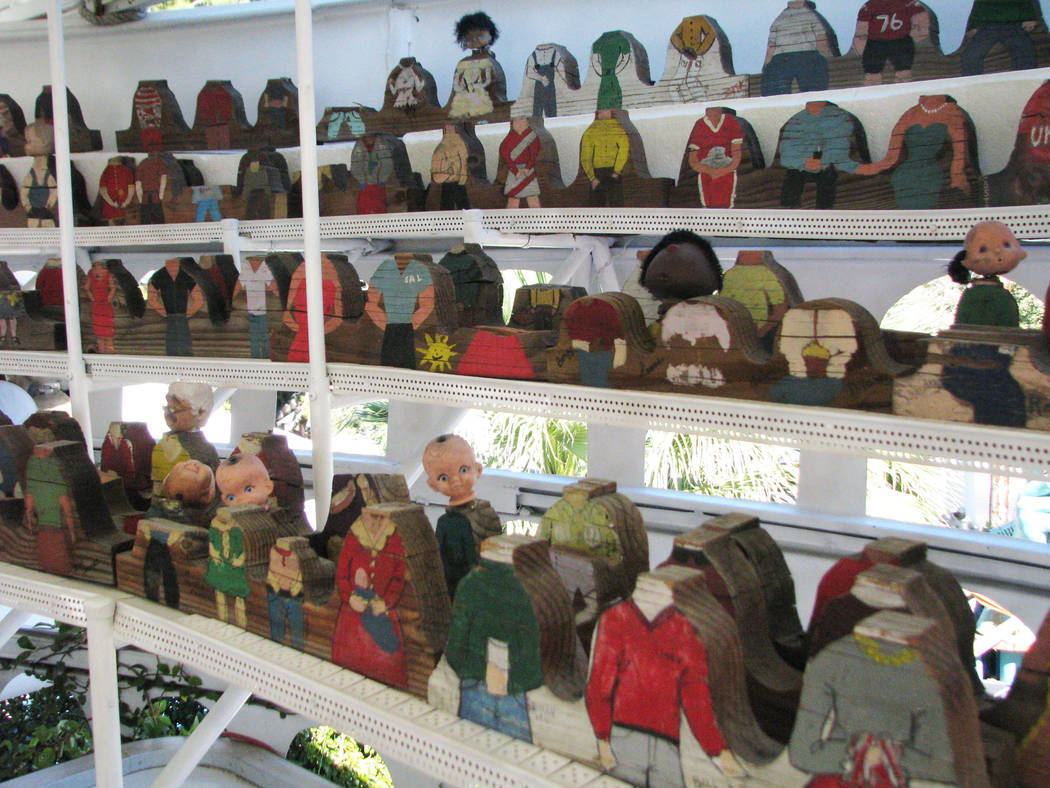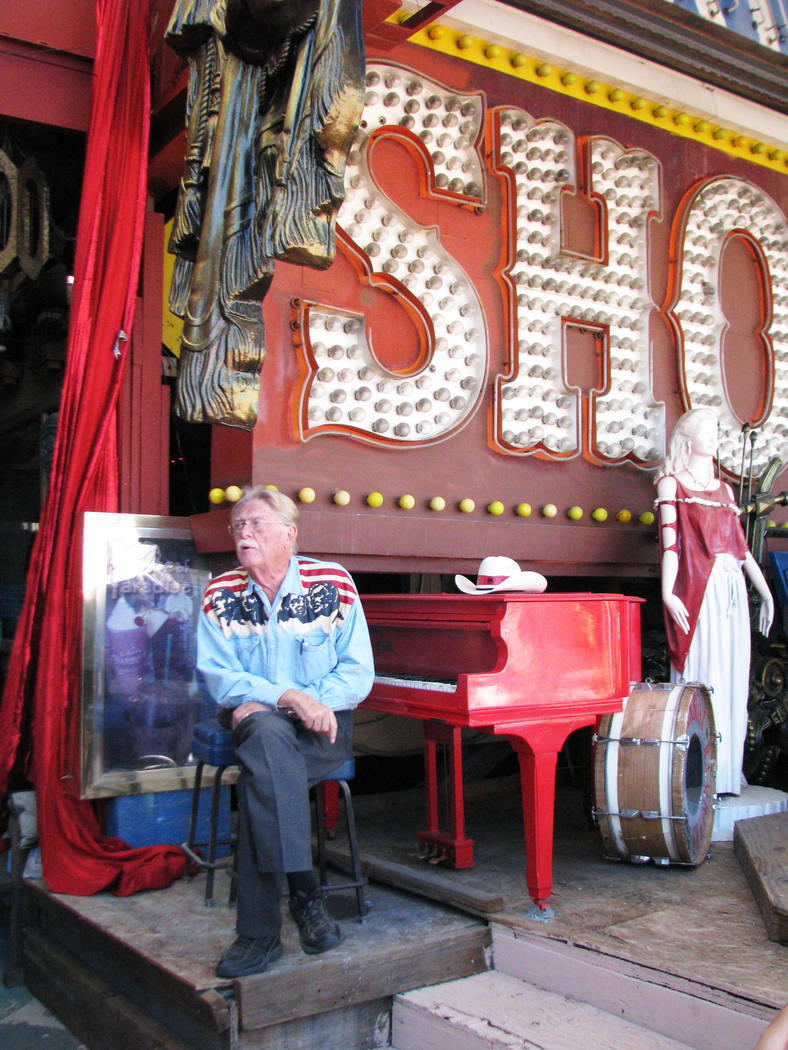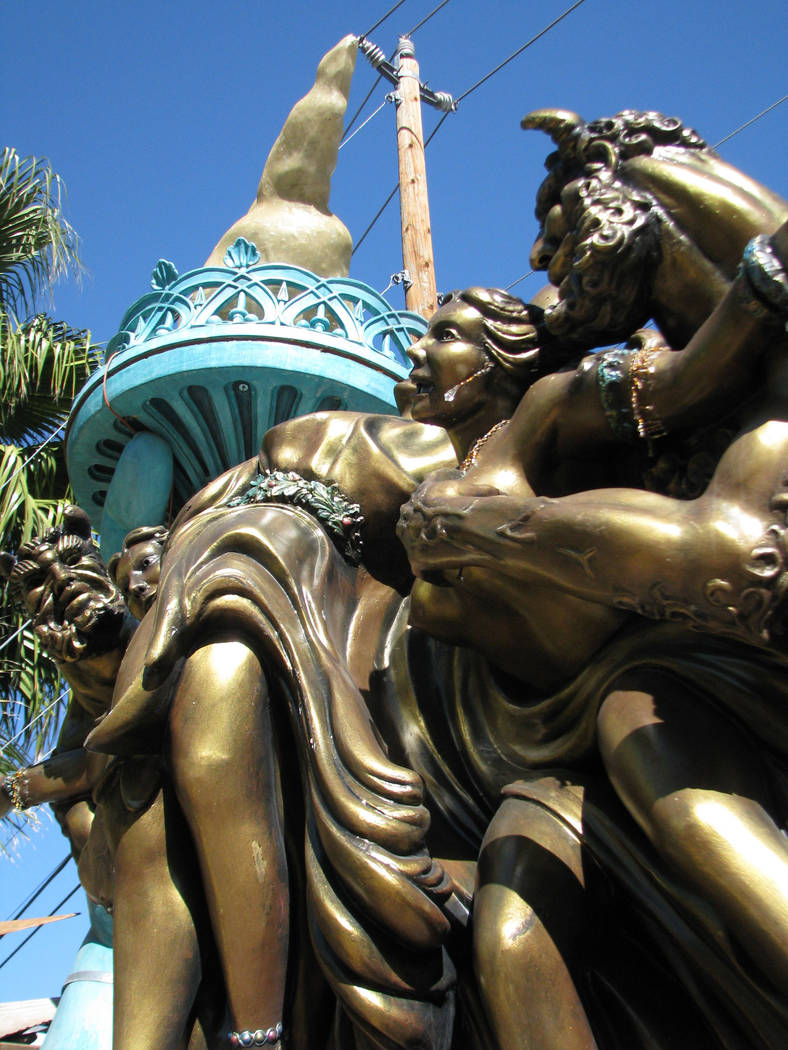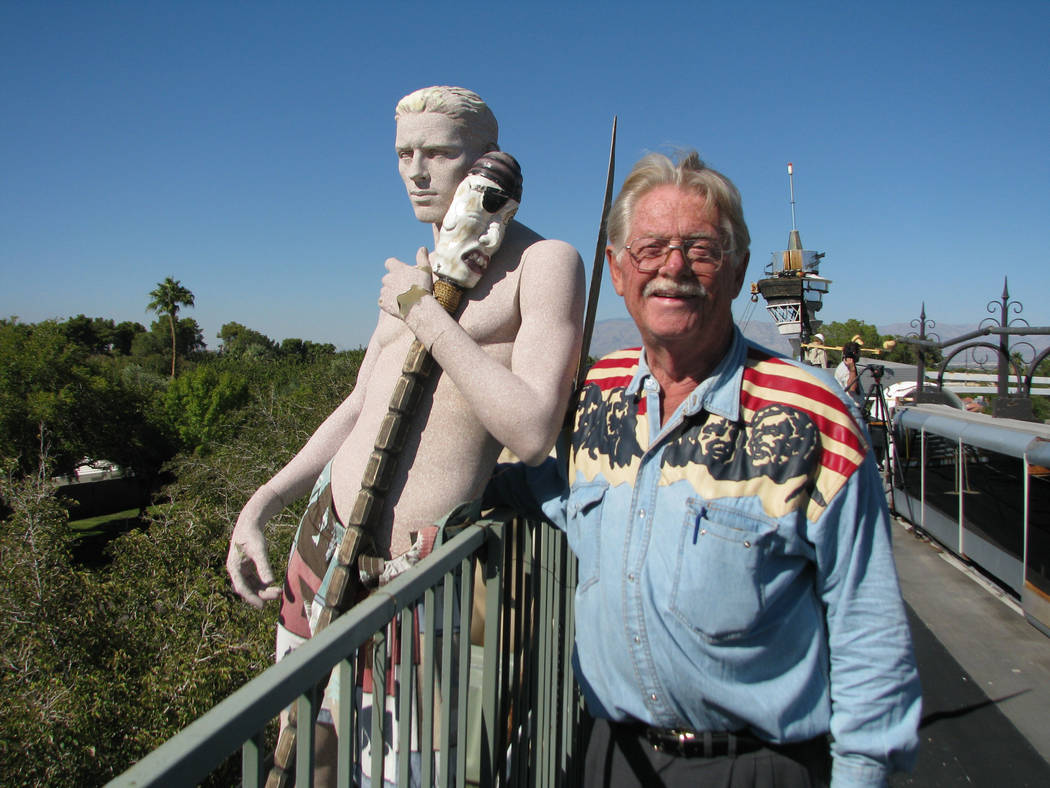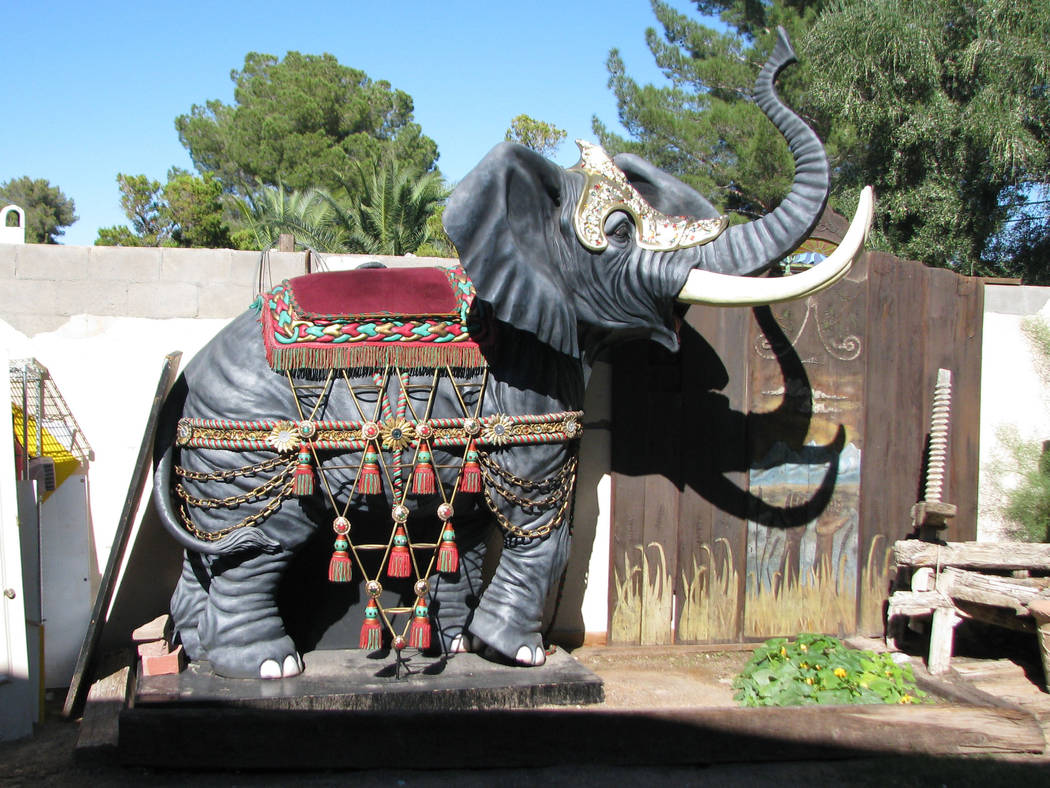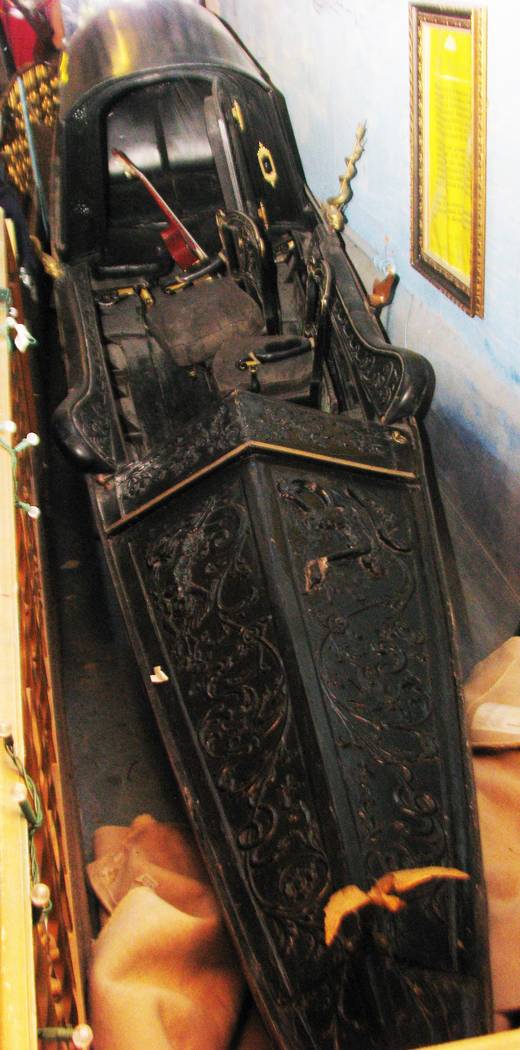 Are you in the market for a full-sized paper mache replica of a brontosaurus skeleton? How about an iron lung or a 200-year-old, 37-foot Venetian gondola?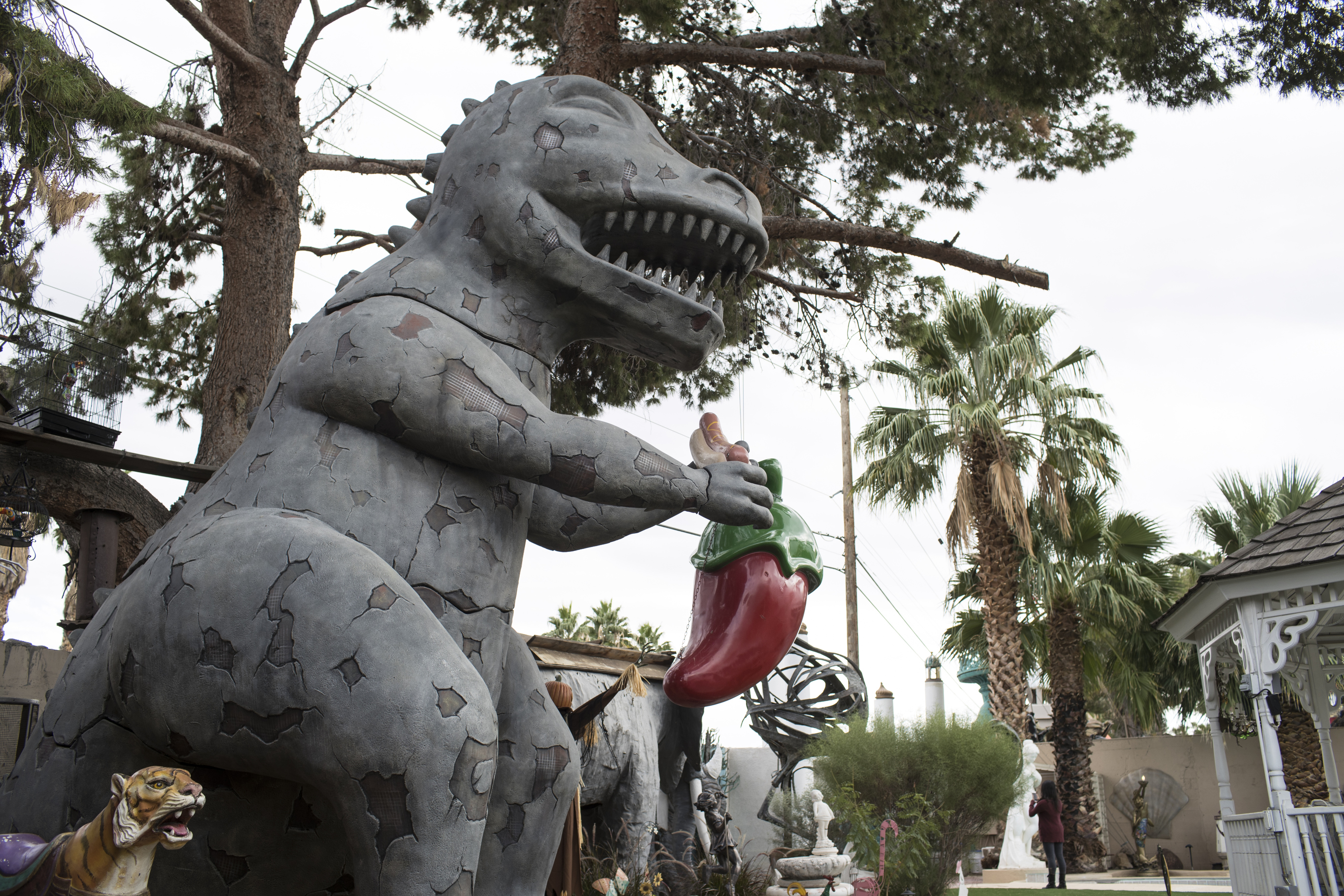 Former Lt. Gov. Lonnie Hammargren's Las Vegas home on Saturday, Oct. 29, 2016.(Loren Townsley/Las Vegas Review-Journal) @lorentownsley
These and many more items from the odd collection of former Lt. Gov. and neurosurgeon Lonnie Hammargren are up for sale, assuming he can hold the bank off long enough to get the bulk of the collection out of his foreclosed home.
Hammargren moved into the home at 4218 Ridgecrest Drive in 1971. Over the years he bought the two houses to the north of the home and filled the yards and homes with tens of thousands of odd objects, such as a delicate framed butterfly collection and a 20-foot model of a fantasy Middle Eastern city called Desert Kingdom. The northern two homes are paid for, but the retired Hammargren said he was unable to make the payments on a second mortgage for the original house.
Vacating the premises is far easier said than done.
"I've got a few friends coming over and helping me pack up what we can," Hammargren said. "Some things are just going to have to stay with the house. Liberace's staircase can't be removed. I don't see any way to get the rotating bed out of here either. I've got two Lincoln statues, and I think I'm going to leave the one that's in the (broken water) tank. I've got that one all set up to look like the memorial in Washington (D.C.)."
The task is further complicated by Hammargren's predilection for expanding his buildings and attaching signage to them. Two of the houses are attached by a pair of bridges. The north wall of the original house was expanded to create a room for Hammargren's gondola, and in the process he added another floor above the gondola room and a rooftop solar observatory above that.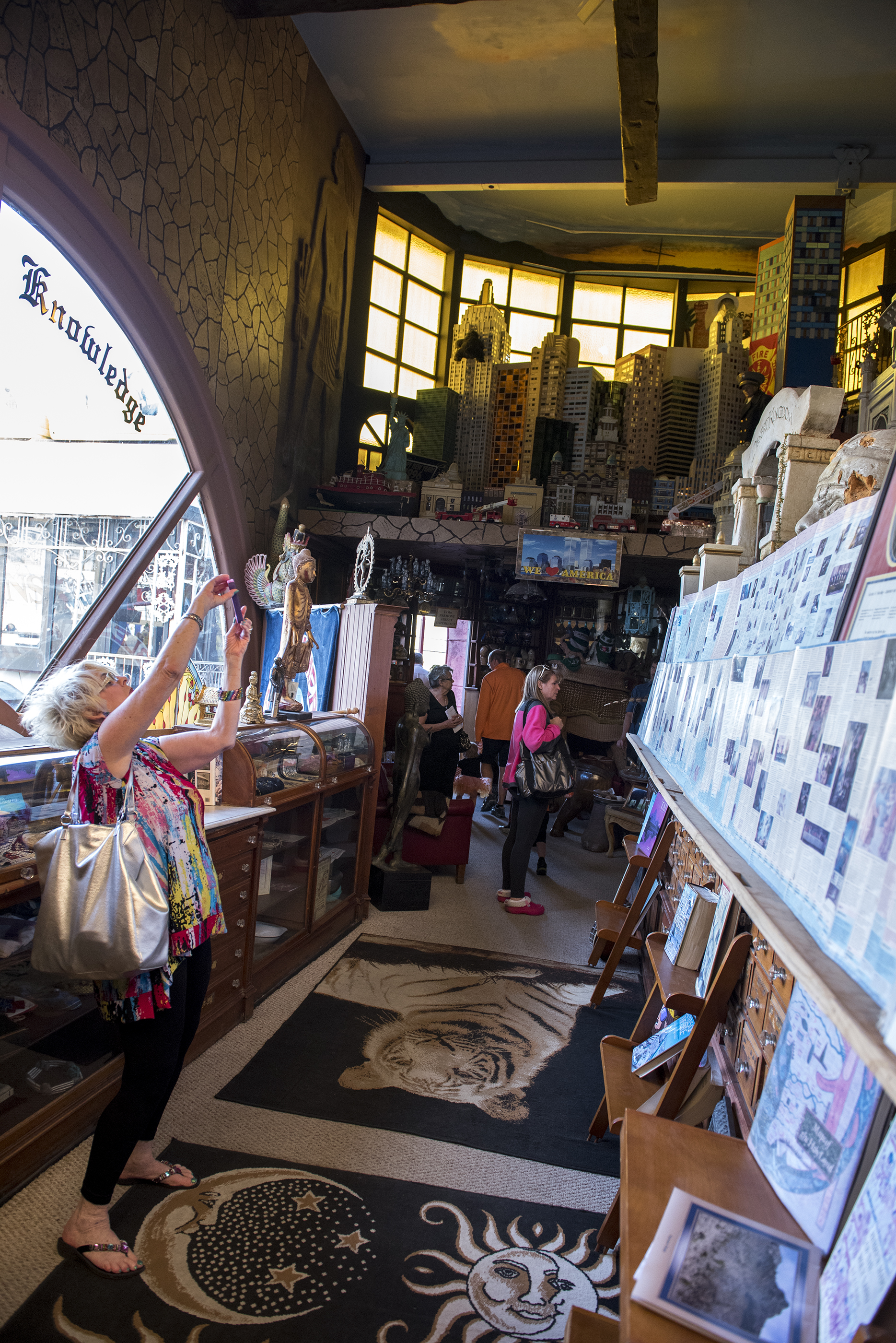 Patrons wander through the 19th annual open house of former Lt. Gov. Lonnie Hammargren's Home of Nevada History in Las Vegas on Saturday, Nov. 1, 2014. (Martin S. Fuentes/Las Vegas Review-Journal)
The house that Hammargren is losing was by far the most unusual of the three and includes the planetarium, gondola room, Teddy Roosevelt room and rooftop solar observatory. It also includes an underground room built as a wine cellar that Hammargren had planned to be buried in. The walls are painted with hieroglyphics and paintings modeled after ancient Egyptian tomb paintings.
Many of the smaller items in the collection are being packed up for sale at auction or at Modern Mantiques, 1300 S. Main St.
"It's been an amazing collection to unpack," said owner Jeff Young. "Dr. Hammargren has picked up some very odd and interesting items over the years, and they fit right in with the kinds of things we sell."
Other items are slated to be sold at an auction that hasn't been scheduled.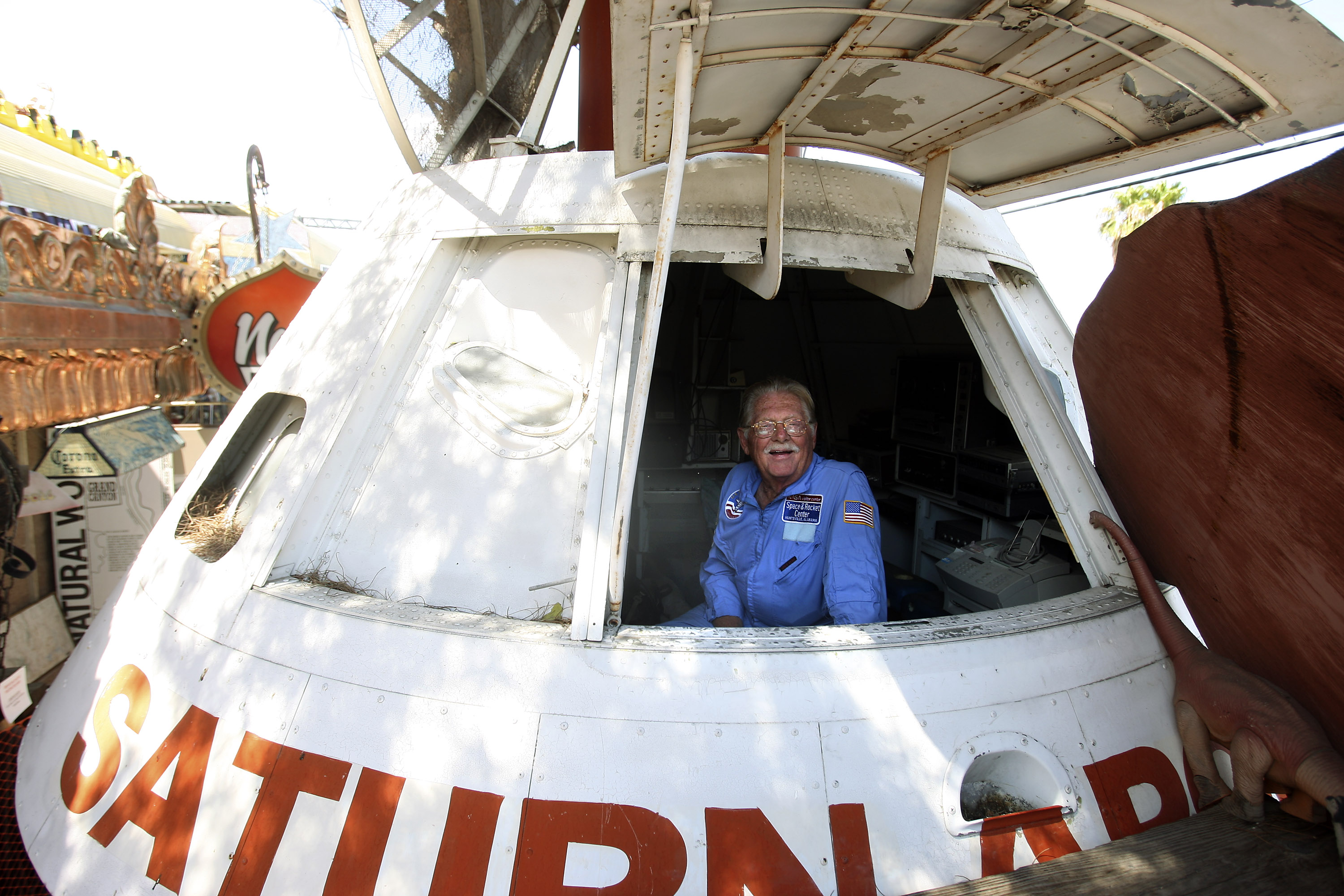 Former Nevada Lt. Gov. Dr. Lonnie Hammargren sits inside a space capsule mockup in his backyard on July 17, 2009, in Las Vegas. (John Gurzinski/Las Vegas Review-Journal)
Hammargren has gathered his eclectic collection in more than 40 years of auctions, horse trading and trash picking. It includes props from Strip productions including an egg-shaped doorway from a Liberace show.
"I bought the dinosaur at an auction, and I had no idea where it came from until somebody brought me this picture," Hammargren said, holding a still from the 1938 film "Bringing up Baby." "That's Cary Grant and Katharine Hepburn standing next to my dinosaur."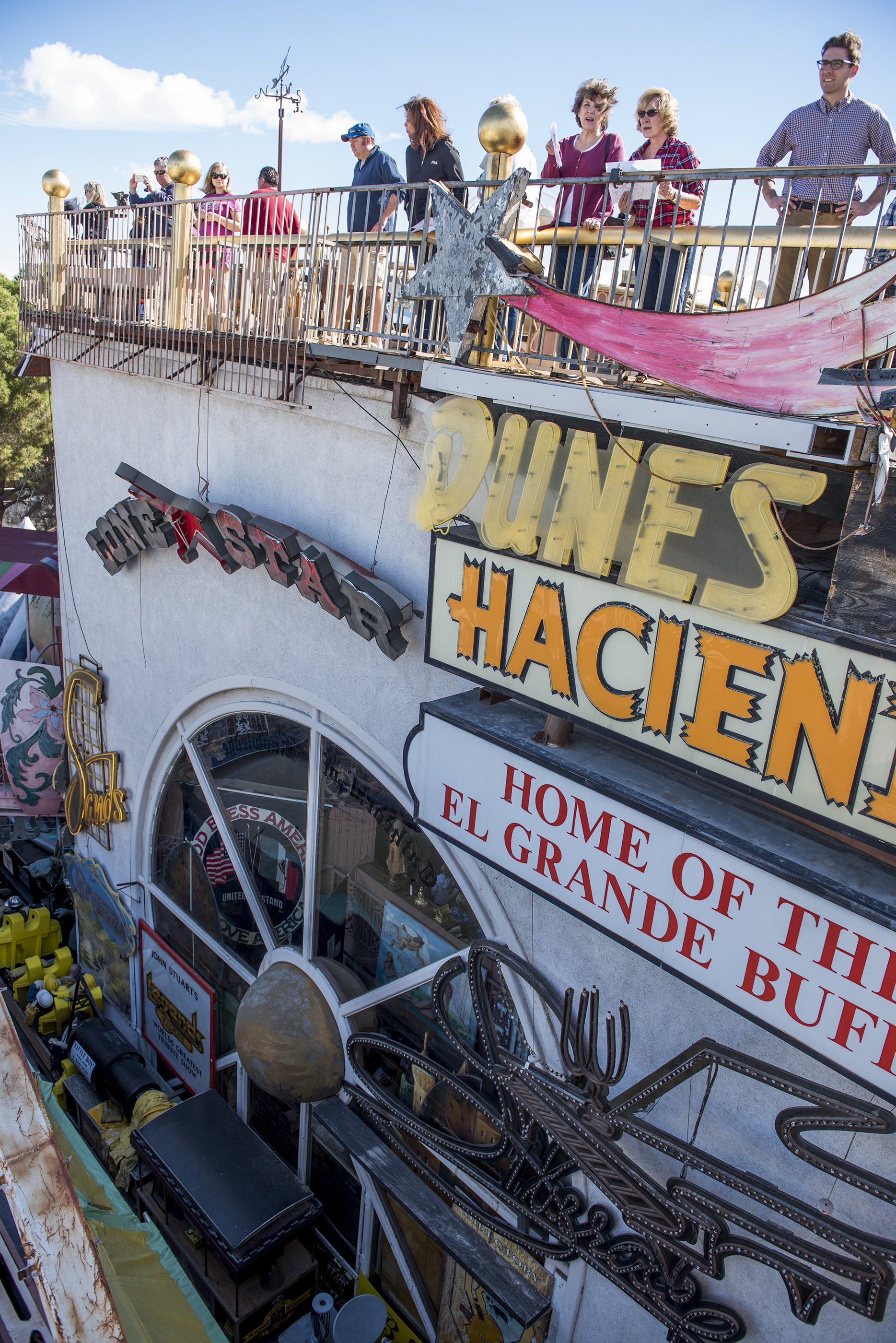 The 19th annual open house of former Lt. Gov. Lonnie Hammargren's Home of Nevada History in Las Vegas on Saturday, Nov. 1, 2014. (Martin S. Fuentes/Las Vegas Review-Journal)
Much of the collection suffers from a lack of provenance and other issues. Greg Mohr, president of the Gondola Society of America, called Hammargren's gondola amazing and one of the oldest, but he stopped short of confirming it is the oldest. There's paperwork confirming that a truck on the property was seized by the Internal Revenue Service from actor Redd Foxx, but Hammargren had "Hammargren and Sons" painted on the door, which might cut into the value for a collector.
The southern house includes the underground garage, but Hammargren doesn't have to worry about his cars, including the Redd Foxx truck, a boat-tail Cadillac from the 1930s and a Batmobile. A friend will store them in his large, mostly vacant garage. Other items might not fare so well. A full-scale train may be too large to move onto the reduced footprint of the complex.
"Well, I guess I will just move it forward as far as we can and cut off the rest of it and leave that part for the bank," Hammargren said.
Collection items
Lonnie Hammargren's collection includes the following:
Model and real human skulls
An airplane full of mannequins
The time machine from the MGM Grand production of "EFX"
A 2-ton marble religious statue
A replica of the ceiling of the Sistine Chapel
The basket from the balloon from the 1956 film "Around the World in 80 Days"
The display 20-foot model used to promote New York New York
A Soviet general's uniform
A model of the Hoover Dam
A collection of fornicating bronze animals
A statue of a leather-jacket-clad Popeye
Seats from the motion simulator ride at "Star Trek: The Experience"
The sign from the Showboat Casino
A deep-sea diver's helmet
A 72-foot canoe carved from a single tree
The roller coaster car from the Stratosphere
A wooden telephone booth
A collection of back braces
A large-scale model of the Statue of Liberty's arm and torch
Contact F. Andrew Taylor at ataylor@viewnews.com or 702-380-4532. Follow @FAndrewTPress on Twitter.
RELATED
Vegas Stripped: Lonnie Hammargren lives to collect (and show) artifacts — VIDEO
4218 Ridgecrest Dr, Las Vegas, NV 89121