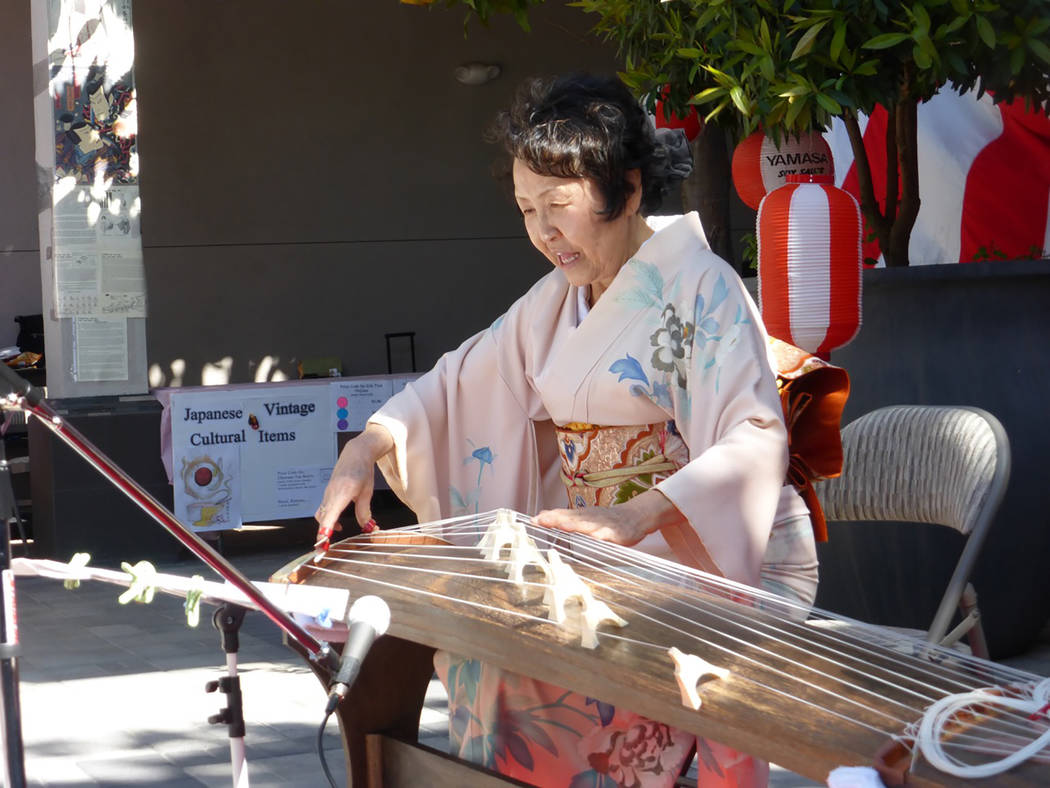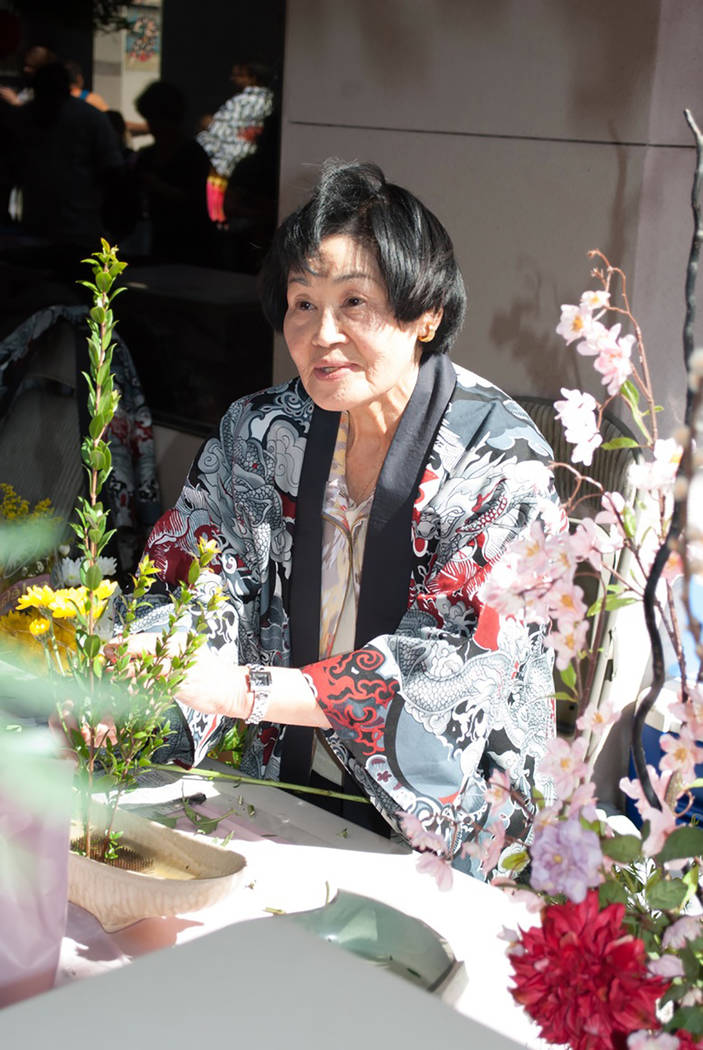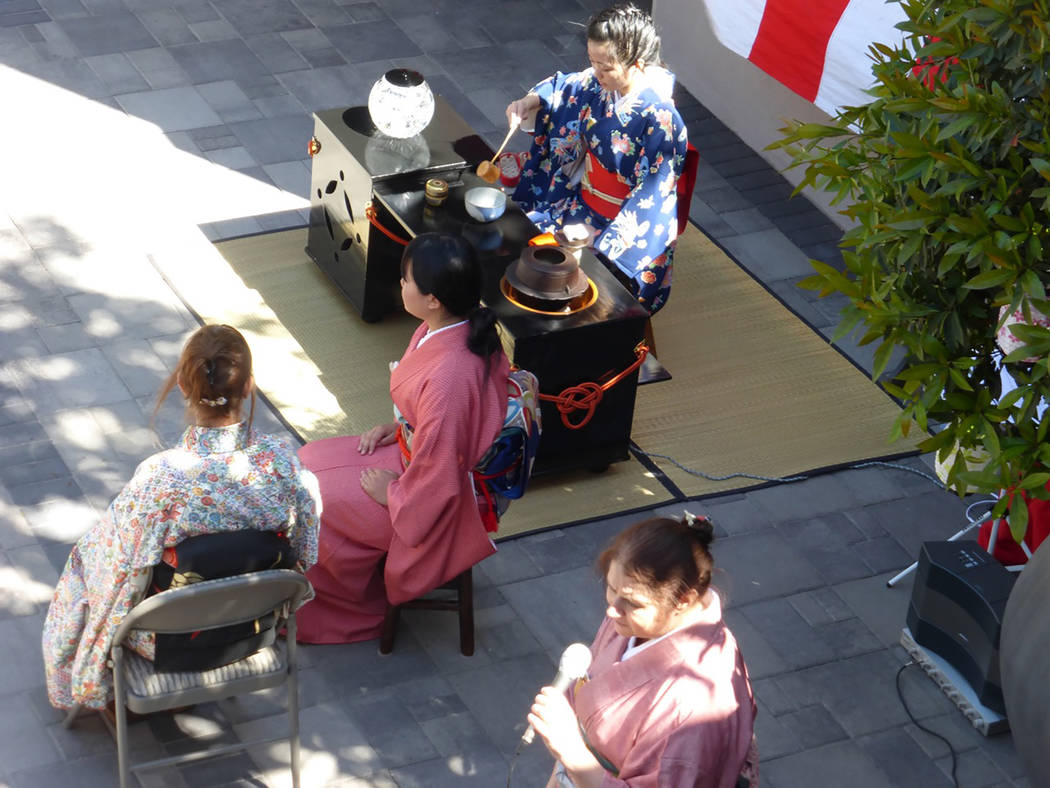 They built it, and people came. So many people came to last year's Kizuna Japanese Spring Festival that it has moved to the larger Sammy Davis Festival Plaza in Lorenzi Park.
"We were expecting maybe 500 people," said Noriko Carroll, webmaster and graphics designer for the Kizuna Japanese Society, which organized the event. "We had more than 2,000. The city events-planning person saw how great the turnout was, so they offered us the larger space."
The 6-year-old society was created to help elderly or disabled Japanese Americans with household chores, transportation, socialization and other things. For the first few years, the group had a spring yard sale to raise funds for the nonprofit, volunteer-run organization. When Kaori Guerra, one of the members, got the use of the Coldwell Banker Premier Realty courtyard, the members realized that venue would support something bigger, and the festival was born.
The festival is set to include demonstrations and performances of traditional Japanese culture including tea ceremonies, calligraphy demonstrations, origami, Taiko drum performances and martial arts demonstrations.
Third-generation Japanese American Gene Sugano is set to emcee the event and to perform with one of the two Taiko groups.
"Taiko is the iconic instrument of Japanese culture," Sugano said. "It's percussion. It's exciting and the performers are very energetic."
The largest of the drums used by Sugano's Korabo Taiko team is nearly 3 feet wide. Many of the drums the team uses are built from wine barrels, although the traditional Taiko drums are still made in Japan by carving out to middle of a section of a tree. The performance involves large sweeping motions and powerful blows, many of which involve moving the entire body. It looks athletic and exhausting, and Sugano says it can be.
A lot of power and energy go into it," Sugano said. "If you do it right, you don't get worn out too quickly."
Sugano became involved in Taiko in 2009, when the cameraman for Channel 8 helped work on a promotional spot for the news team that involved Taiko performers. Within a year, he was playing and had formed his own group.
Some Kizuna Japanese Society members found Sugano handling the emcee duties at a similar Japanese festival in Henderson last fall and asked if he could pitch in for them too. He was happy to get involved.
"The festival is not just for Japanese people," Carroll said. "A lot of people who came were third-generation Japanese, and there were others who didn't have any Japanese ancestry but were interested in the culture. I don't think there are many people like me here, who were born and raised in Japan, but there are enough that there's a Japanese school here."
There are also many students studying the language. Carroll attended a Japanese speech competition and was delighted when one of the contestants gave a talk about her experience at last year's festival.
"She spoke about being able to try on a yakata (a casual summer kimono) for the first time," Carroll said. "Even the simple kimono that was used in the demonstration involves multiple strings that have to be wrapped around the body several times. Before that, she hadn't thought about what it was like to be a Japanese woman and be patient with the tight garment and all of those strings. I was very touched."
To reach East Valley View reporter F. Andrew Taylor, email ataylor@viewnews.com or call 702-380-4532.
KIZUNA SPRING FESTIVAL
What: Event that celebrates Japanese culture and tradition
When: 10 a.m. to 5 p.m. April 1
Where: Lorenzi Park, 3343 W. Washington Ave.
Information: kizunajapanesesociety.org/english
3343 W. Washington Ave., Las Vegas