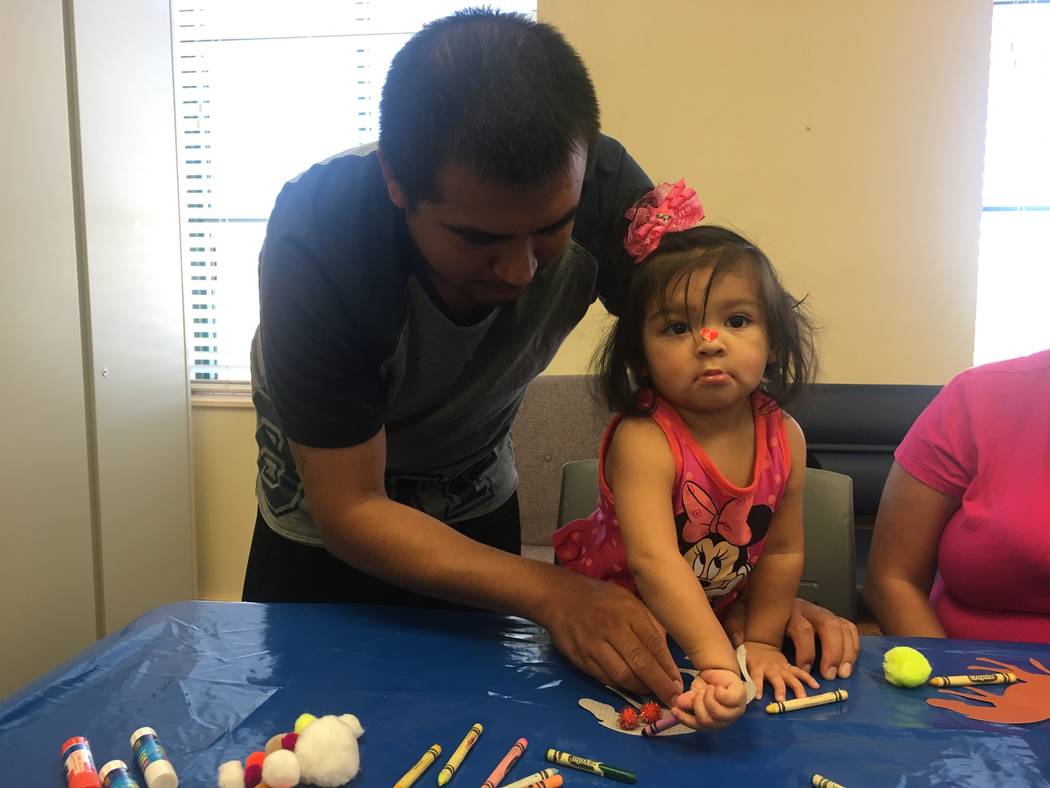 The Las Vegas-Clark County Library District has free events for children planned all summer, including theater performances, magic shows and art exhibits.
Many of the reading programs at the district's 14 Las Vegas Valley branches incorporate interactive activities. Las Vegas resident Dalila Santos often brings her 1-year-old daughter, Angelie, to the Clark County Library, 1401 E. Flamingo Road, where she joins her in making crafts and singing songs.
"She's been coming since she was crawling," Santos said. "I like the reading programs. It gives me ideas of activities to do with her at home."
Mallory Snow, who works in the children's department at the Clark County Library, said the summer brings a push for more special reading programs.
This includes science, technology, engineering, art and math, or STEAM, programs. Libraries have "STEAM Factory" Fridays, Snow said, in which children might get to make slime or design a tie-dye shirt.
Shana Harrington, youth services manager for the district, said it's important for the libraries to match the schools in terms of the amount of STEAM education.
"STEAM programming promotes critical thinking and problem-solving, two skills sets that will benefit today's children for future jobs," Harrington said.
At the heart of all library programs, Harrington said, is the push to get children to read more during summer, which also helps prevent children from falling behind when entering the next grade — known as "summer slide."
"We bring in special guests like magicians, puppeteers, authors, STEAM experts and do special programs like cooking programs and puppet shows to make sure the kids are having fun and want to keep coming back to the library," Harrington said.
Santos used to bring her younger brother to the library during summer break to keep him reading. If he read 100 books, he won prizes.
"I would always like the programs he would do," Santos said. "This is how he got into reading during the summertime."
Contact Katelyn Umholtz at 702-383-0279 or kumholtz@reviewjournal.com. Follow @kumh0ltz on Twitter.
Club Read
The Las Vegas-Clark County Library District program runs through July 31. A free weekly reading log is given out, and children of all ages can participate and win prizes.
For more information, visit lvccld.org.