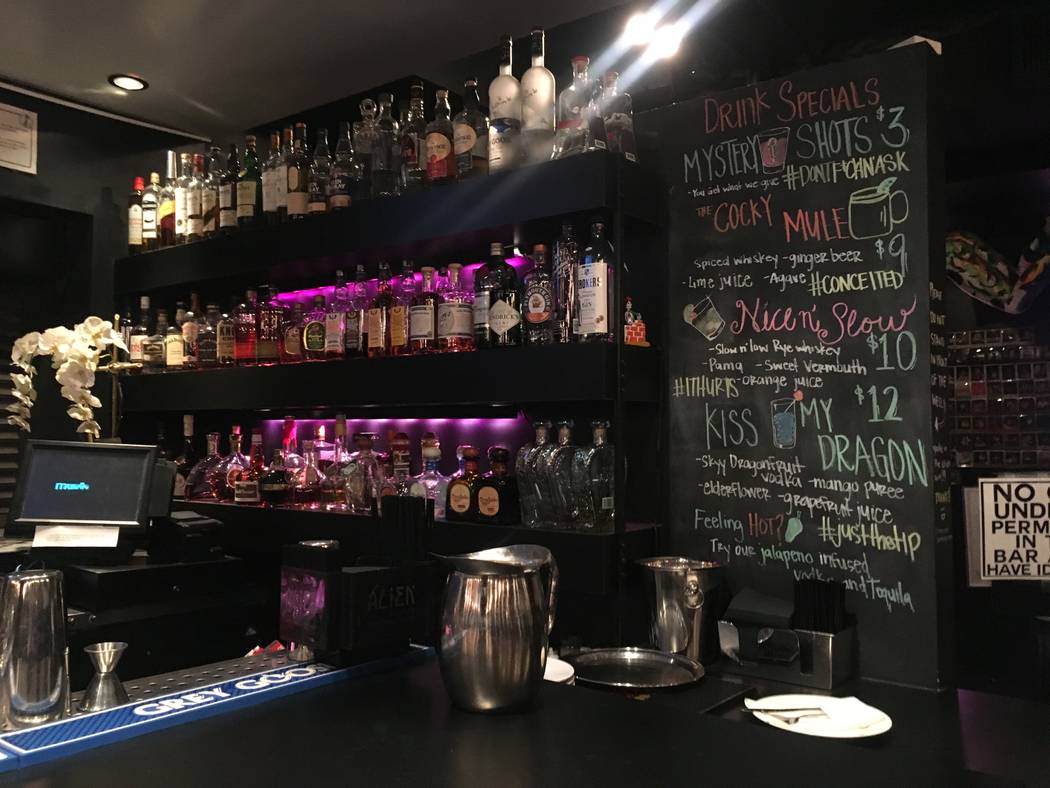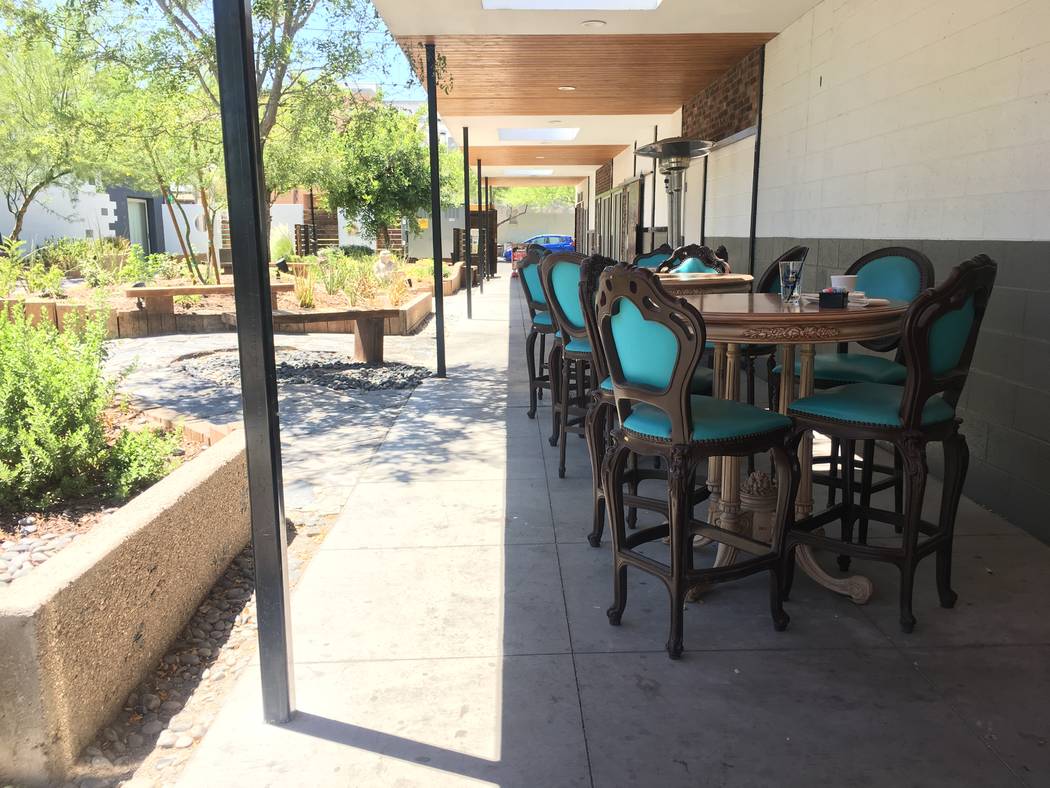 Mundo at Mingo owner Mingo Collaso at one point had his plate full operating Mundo, an upscale Latin food restaurant at World Market Center, and Mingo, a bar with American comfort food in the Arts District.
He merged them two years ago, when Mundo closed because of an expired lease. Collaso had to get crafty in mixing the two very different restaurants.
"Mundo was a much more upscale, 250-seat restaurant," he said. "Initially, a lot of the Mundo guests didn't want to come here because we had a completely different crowd at Mingo — more artists, musicians, the occasional doctors and attorneys in the neighborhood, more urban and fun."
Attracting Mundo's customers meant bringing its menu, too.
Those accustomed to the Mingo menu can still get favorites such as fish tacos, the All Up in My Grill chicken sandwich and the distinctively named hot dogs Notorious PIG and the Kanye. Hashtags are commonly used.
Mundo added to the menu Latin staples such as chips and salsa, a filet mignon relleno, and enchiladas with vegetables, chicken or brisket.
The decor of the combined restaurant was easy, as Collaso stuck with Mingo's look; he describes it as being a "vampire's apartment in New York City." It includes bright-blue chairs, black fabric walls and built-in phone chargers at the bar.
"We've been busier since we've added both menus together," Collaso said. "The easier part now is that I can just stay at one restaurant instead of running back and forth, but it's hard to run a restaurant in Las Vegas. There's so many options."
Contact Katelyn Umholtz at 702-383-0279 or kumholtz@reviewjournal.com. Follow @kumh0ltz on Twitter.
Mundo at Mingo
Where: 1017 S. First St.
Information: 702-685-0328 or eatmixmingo.com
Social media: Facebook or Twitter
1017 S. First St.