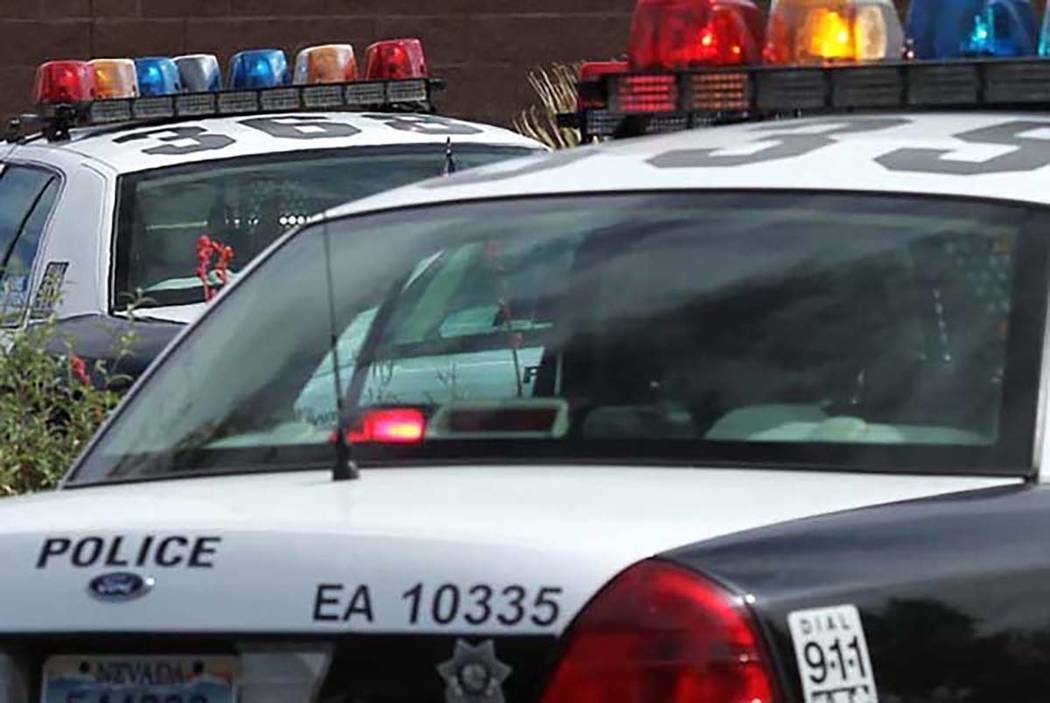 No one was injured after a Tuesday night crash involving a Metropolitan Police vehicle in the east valley.
The crash was reported just before 11 p.m. Tuesday at Mountain Vista Street and Harmon Avenue, Lt. Chris Holmes said.
The officer involved in the crash wasn't hurt, but was taken to University Medical Center for an evaluation, he said.
Metro's traffic bureau is investigating the crash.
Contact Max Michor at mmichor@reviewjournal.com. Follow @MaxMichor on Twitter.
Mountain Vista Street and Harmon Avenue Las Vegas, Nevada