Planned project stokes fears over light pollution increase
January 2, 2018 - 3:40 pm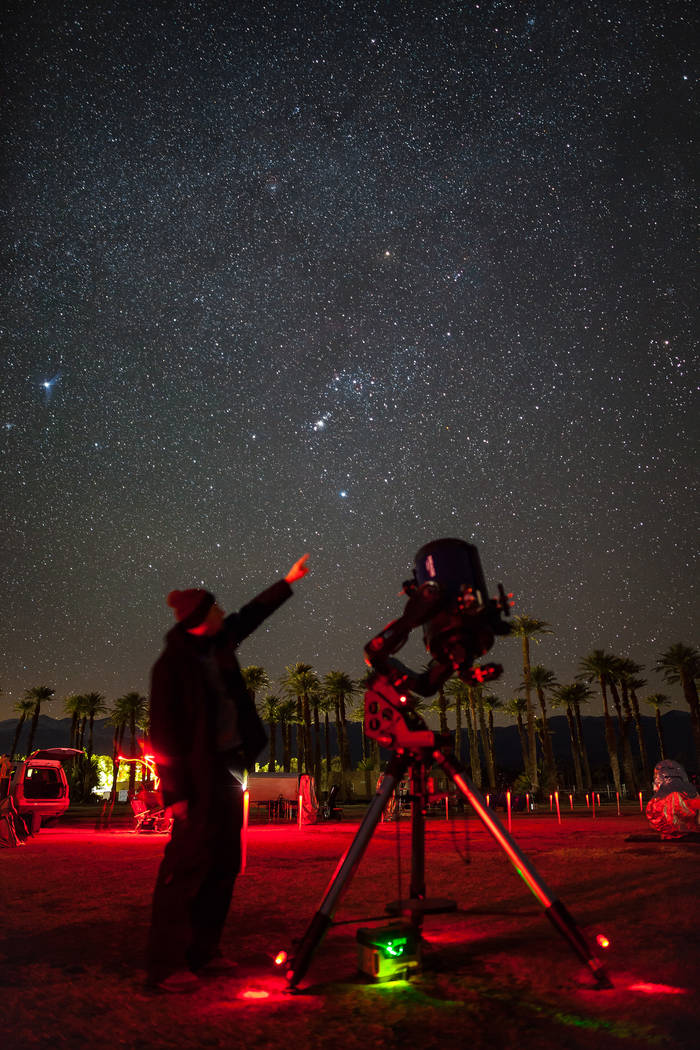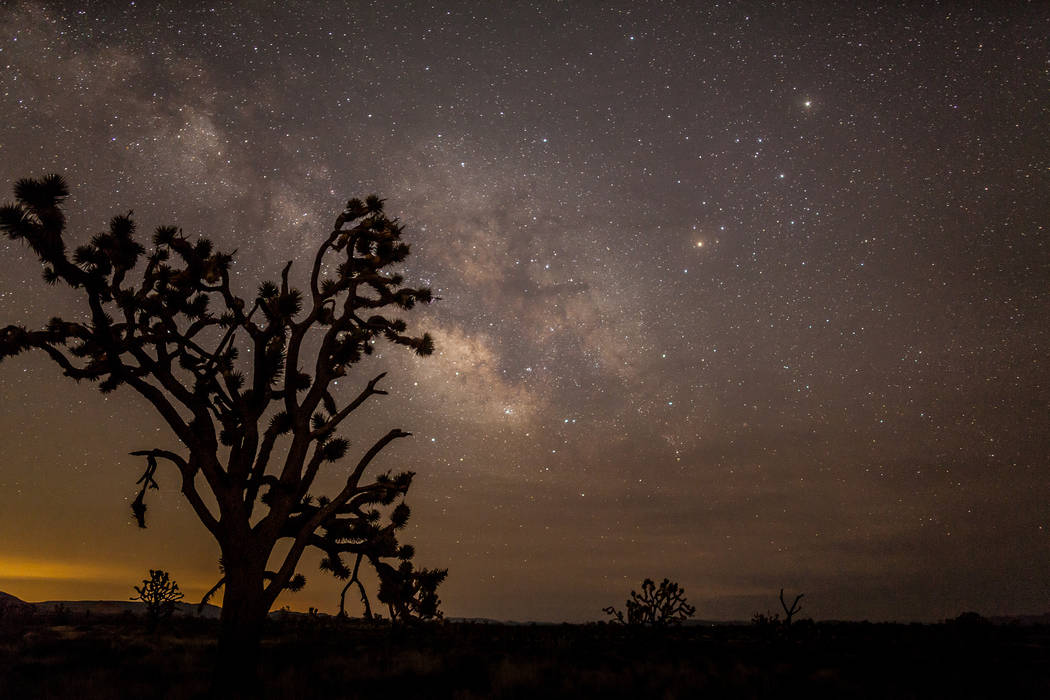 Light pollution from Las Vegas has already spilled over Red Rock Canyon and nearby vistas that used to be dark, Las Vegas Astronomical Society Greg McKay said, and his group worries about the effects of the proposed 5,000-home Blue Diamond Hill development.
"When I first moved here (in 1991), that area wasn't developed. Anywhere where there's progress, there's going to be more light pollution," McKay said.
That progress isn't just visible locally. An international team of scientists led by Dr. Christopher Kyba of the GFZ German Research Centre for Geosciences in Potsdam, Germany, recently found that light pollution increased 2 percent each year over the past five years. Both light pollution and energy consumption via lighting are on the rise around the world, the study found.
John Barentine, program manager at the International Dark-Sky Association in Tucson, Arizona, said of the increase, "It's a little bit higher than what we thought it was going to be. It's not inconsistent with our expectations, in particular because they looked at every part of the world."
Tucson's laws limit light pollution there. The same can't be said for Las Vegas, which is one of the brightest spots on Earth when seen from space.
Local impact
Andrew Kerr, planetarium manager at College of Southern Nevada's North Las Vegas campus, said that "Las Vegas has always been fairly bright, but with it spreading more and more to the east, it's filling more and more of the valley. It's definitely something that has increased over the last 20-30 years or so."
Those who come to the planetarium to look at the night sky through a telescope can only see the brightest objects, such as the moon and some planets, because of the glare from the Las Vegas Strip.
"Unfortunately, the cool stuff tends to be toward the south, which is right toward the Strip, and so, when we stand out here, next to the telescopes, we see the beam from the Luxor heading up into the sky," he said. "It's just something that's almost unmissable."
On occasion, Kerr said, planetarium visitors have looked at the Hercules Cluster and Orion Nebula, a stellar nursery where the stars are being born.
"We can't look at Uranus, Neptune. A lot of people want to see Pluto, but there's just no way we'd ever be able to see Pluto from inside of town," he said.
David Jeffery, assistant professor in residence at the Department of Physics and Astronomy at UNLV, said the light pollution over the university prevents students using telescopes from observing planetary nebulae, which expand gas clouds around dying stars and other galaxies.
"We observe in most directions — say, 30 degrees or more above the horizon," Jeffery said. "However, the Strip being west of campus makes the western sky harder to observe. It's comparable to perpetual sunset."
Global concerns
Bill Wren, special assistant to the superintendent at the McDonald Observatory in Fort Davis, Texas, said many people have never seen a naturally dark sky or the Milky Way, the galaxy that includes Earth.
Nearly 80 percent of North America's population lives in places where the Milky Way can't be seen, according to the New World Atlas. About one-third of the world's population is deprived of starry skies, according to the atlas.
"The stars are still there; it's not like other environmental issues, like species going extinct or something like that," Wren said. "It's just that we continue to light our nighttime activities in a way that is wasteful and that shines a lot of light directly into the sky."
Contact Daria Sokolova at dsokolova@viewnews.com or 702-383-0496. Follow @DariaSokolova77 on Twitter.