Poke Heaven near UNLV part of growing dining trend
August 22, 2017 - 3:00 pm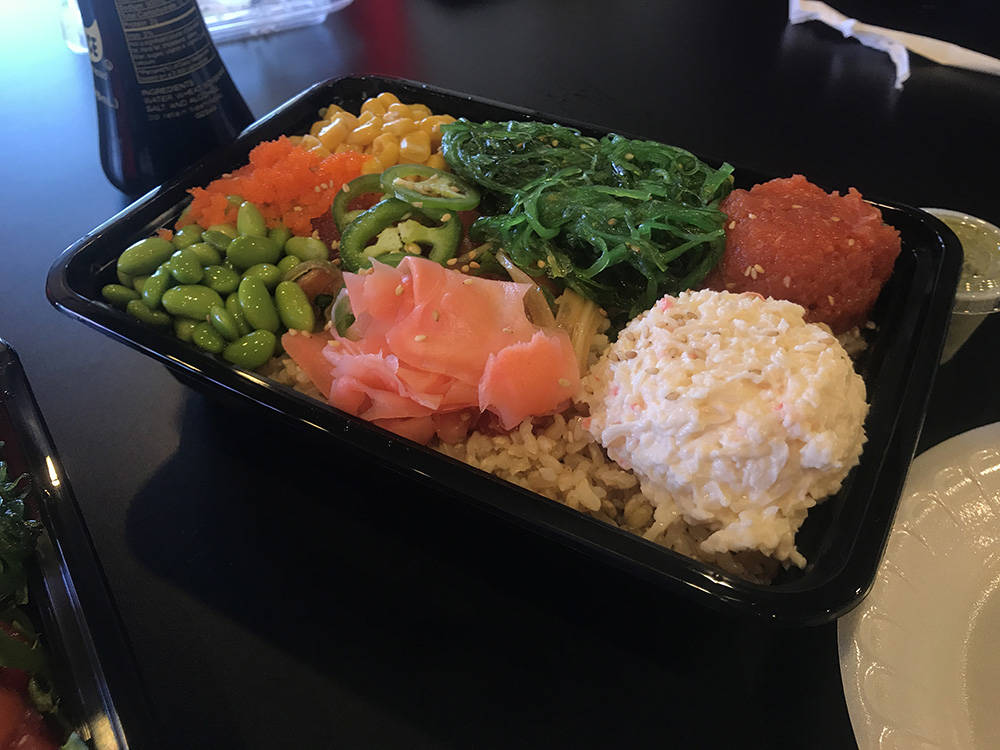 Two former managers at Aloha Kitchen near UNLV didn't have to travel far to open their first restaurant, Poke Heaven. In fact, their new venture is in the same shopping center.
Joey and Judith Hataishi began planning Poke Heaven in January and opened it July 5. Joey Hataishi said it likely would begin staying open until 9 p.m. soon, to accommodate students' return.
The restaurant offers small (two-protein) or large (three-protein) servings of raw salmon, spicy tuna or ahi on beds of rice or greens, with vegetable toppings such as corn, seaweed salad, edamame, mango and raw jalapeno peppers. Hataishi said he was familiar with the dish after growing up in Hawaii, and he has watched it grow in popularity.
"I go to California quite a bit, and I see poke places popping up quite a bit there," he said. "Ten years ago when I tried (serving) it at Aloha Kitchen, it wasn't worth doing because you'd only sell it once or twice a day."
Poke Heaven has three staffers, and Hataishi said they likely would hire a fourth soon.
"With the students there, you never know how busy it can get," he said.
Hataishi was frank about the challenges of opening a restaurant and said he appreciates seeing repeat customers.
"I didn't think it was this hard to start up," he said. "It goes from one day to the next day, you can double your sales and come down, then back up. We always see people who came in at the beginning; they still come in once or twice a week. It feels good when they come back."
Contact Brian Sandford at bsandford@viewnews.com or call 702-380-4531. Follow @nweditor on Twitter.
Poke Heaven
Where: 4747 S. Maryland Parkway
Hours: 11 a.m.-8 a.m. Mondays-Saturdays, 11 a.m.-4 p.m. Sundays (likely to change soon)
Information: 702-730-3030
Social media: facebook.com/pokeheavenlv, instagram.com/poke.heaven