Woman sees big changes in Las Vegas's black dance scene
October 30, 2017 - 1:23 pm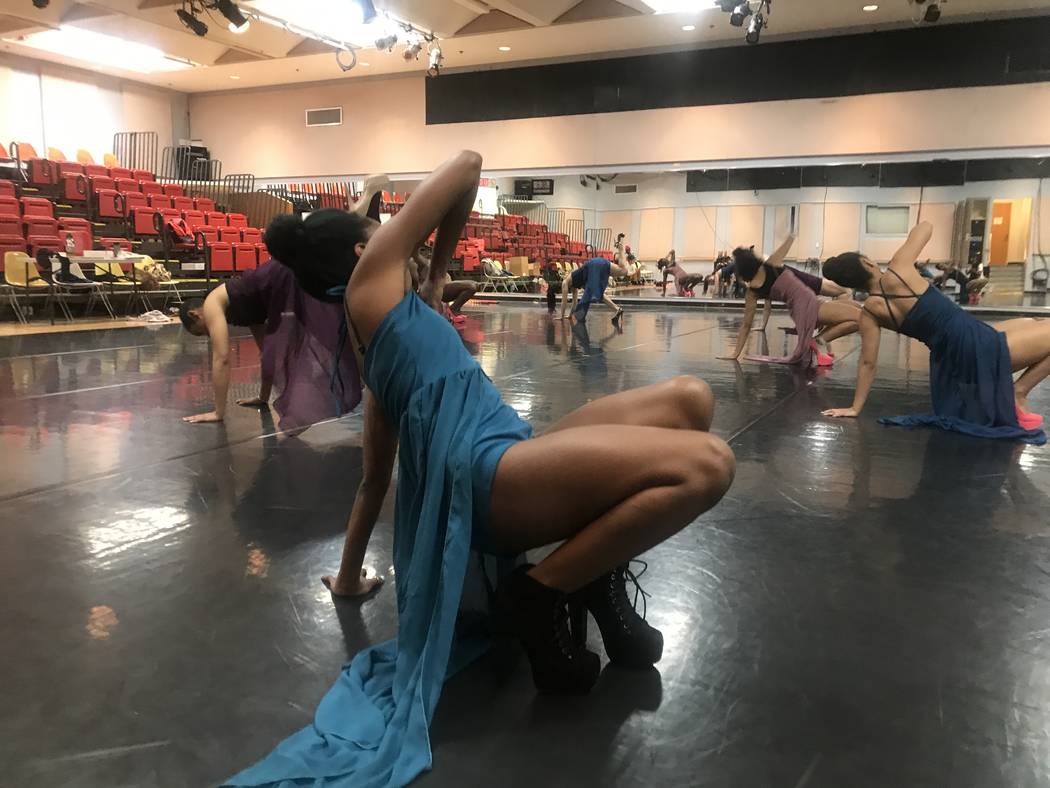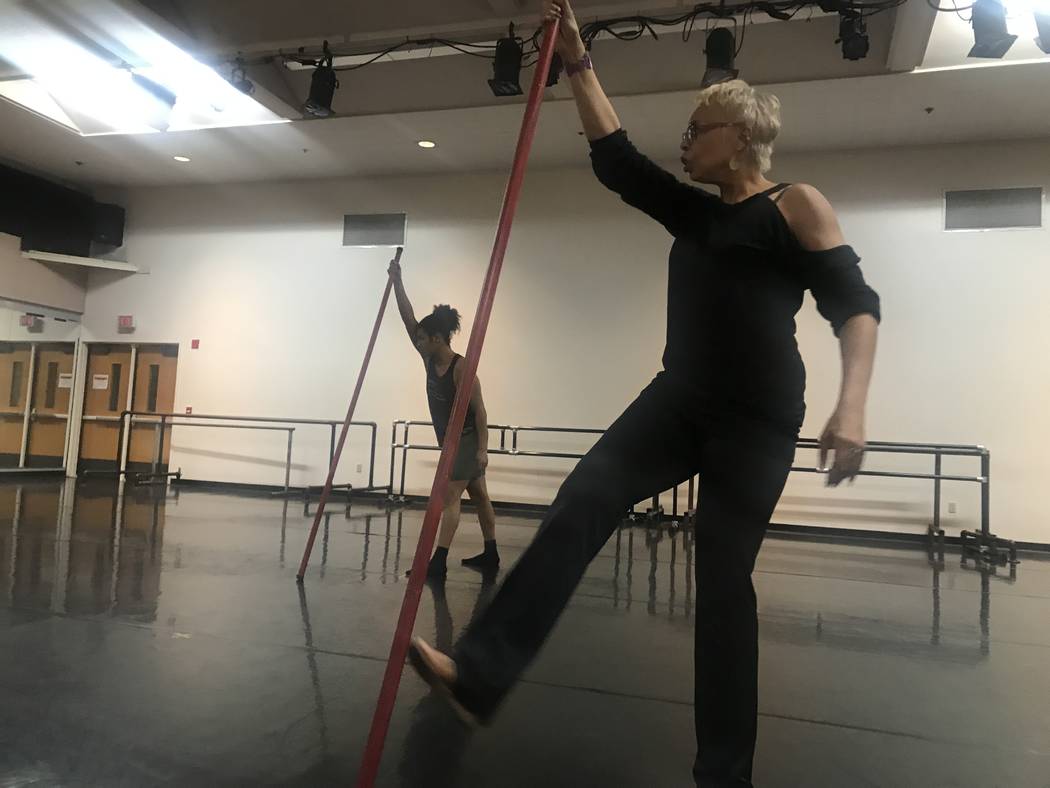 When Vikki Baltimore-Dale moved from Los Angeles to Las Vegas in the early 1980s, the black dance scene was much different.
She moved after friend LaVerne Ligon suffered a knee injury that required surgery. Ligon — a former dance captain for the first all-black chorus line of showgirls in Donn Arden's Strip productions "Hallejuah Hollywood!" (1973), which turned into "Jubilee!" (1981) — said she had to look outside the Las Vegas area to find a black dancer.
That's partly because shows that incorporated black dancers were uncommon, and in those that did, the parts were often specialized. That surprised Baltimore-Dale, who had performed the role of "Sophisticated Lady" in the 1976 Broadway musical "Bubbling Brown Sugar," was cast as "The Green Lady" in the 1978 film "The Wiz" and was accustomed to seeing black dancers.
"Every black person in New York who could dance was in 'The Wiz,'" she said, laughing.
"The African-American dancers (in 'Jubilee!') were maids and butlers," said the Maryland native, who has been dancing since she was 6. "I didn't believe it. This was archaic to me. We had been through the '60s, the Black Panthers and Martin Luther King Jr., and it was like we were in a different place everywhere else, but not in Las Vegas."
This fueled Baltimore-Dale's mission to provide more opportunities for black dancers.
"I wanted to educate Las Vegans," she said. "They just needed to see more things."
After performing in "Jubilee!" for about two years, Baltimore-Dale performed in the "Cotton Club" show at the Aladdin Hotel (now Planet Hollywood Resort) for about a year. She left show business after marrying a pastor and began teaching at Ligon's dance center, Simba Talent Development Center. Ligon said it was open for about a decade, starting in 1984, before the West Las Vegas Arts Center was built. Her goal with the studio was to teach dance to at-risk minority students and offer them opportunities for career development.
While teaching at Simba, Baltimore-Dale enrolled at UNLV in the mid-1980s and earned a master's degree in education, with an emphasis in dance. She got a job as a jazz lecturer upon gradution and became a professor about 10 years ago, she said.
Baltimore-Dale has been on the board for the International Association of Blacks in Dance, which promotes dance of African ancestry, for about seven years. She pushed for UNLV dance students to be able to participate in the association's annual conference, which takes place at various places around the world, she said. During the conference, students are exposed to professional dance companies and can audition.
She brings about 10 students each year, and the dance department conducts fundraisers to help them attend.
Louis Kavouras, the chairman of the dance department at UNLV, has been working with Baltimore-Dale since she started more than 20 years ago.
"Victoria has had a long history of wanting to promote diversity on our campus," he said. "She felt that our students should attend the conference (in order to) promote the work that we do at UNLV."
The conference's effect on students has been evident, Baltimore-Dale said. One of her former students, Avree Walker, was among the first to attend the conference; he also got his students at the West Las Vegas Arts Center involved. Baltimore-Dale assists with preparing them as well.
Ari Williams, a junior dance major at UNLV, performed in a solo titled "Trying" at this year's conference in Dallas.
"Working one on one with her really opened my eyes to how she creates and her thinking process, and I already respected her, but now I have (even more) respect for her because she has been grinding in the industry for so long," Williams said. "She also opened up a lot of opportunities for me because she let me go (to the conference)."
Baltimore-Dale started a class called survey of African American dance about a decade ago. She wrote a textbook for the class this year.
"A lot of people who are not of color really didn't have the information," she said about the course. "They don't know who the pioneers are and the blood, sweat and tears that went into it, so that they could have their work shown in good venues, or the struggles of them going to an audition and being the last ones to be selected, if at all.
"They needed to know the people that were instrumental in developing this dance period."
Contact Kailyn Brown at kbrown@viewnews.com or 702-387-5233. Follow @kailynhype on Twitter.
How to donate
To help local students attend the International Association of Blacks in Dance annual conference, call UNLV's College of Fine Arts dean's office at 702-895-4210 and ask for Diane Zapach.