You'll find uniquely designed homes on foothills east of Las Vegas — PHOTOS
February 27, 2017 - 1:14 pm
Updated February 27, 2017 - 8:13 pm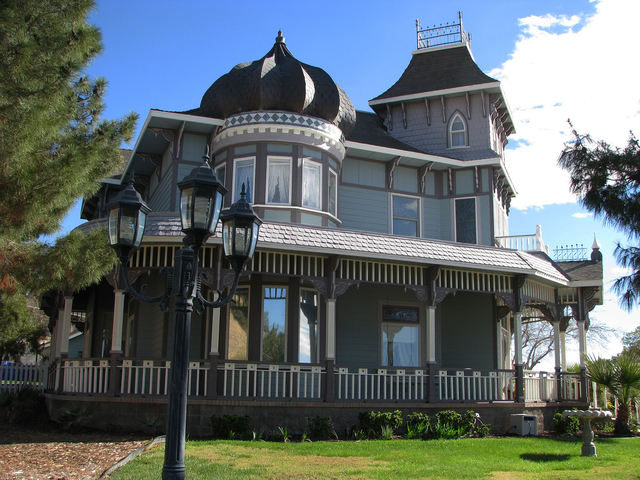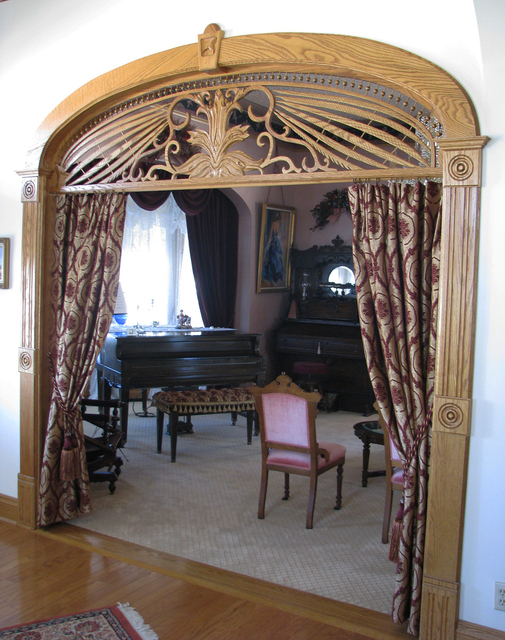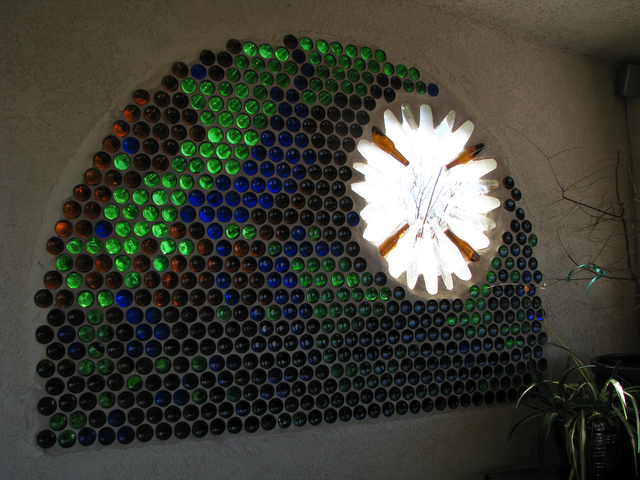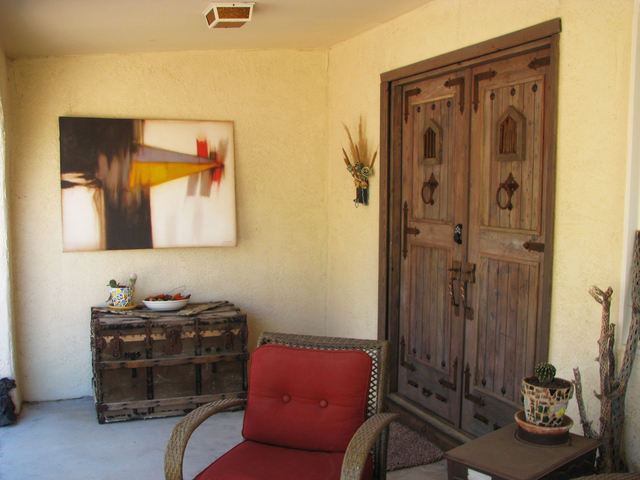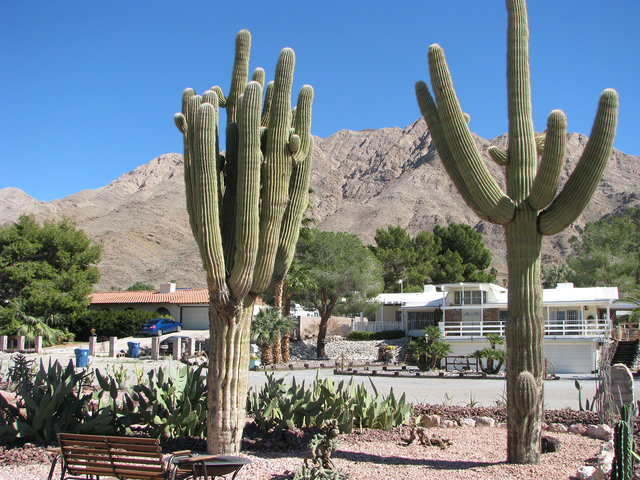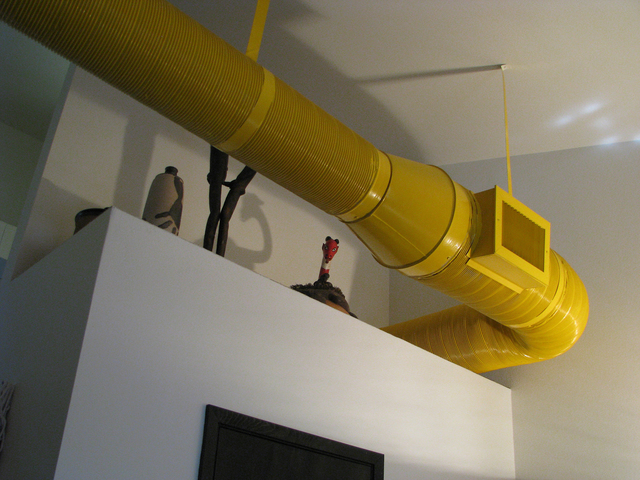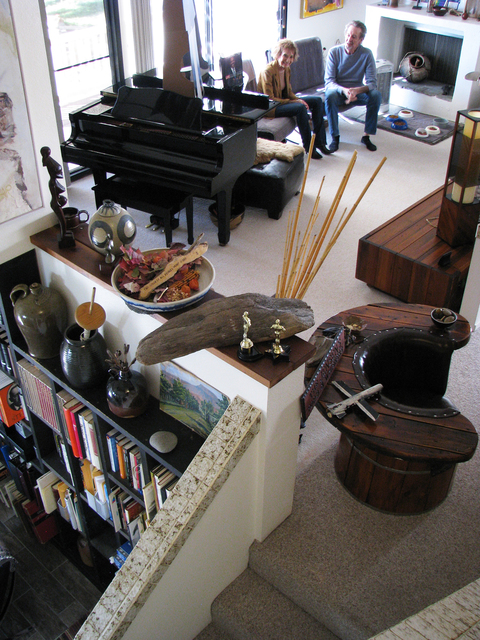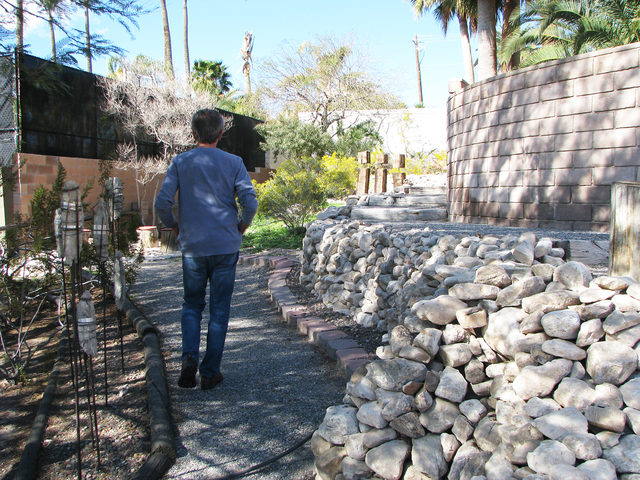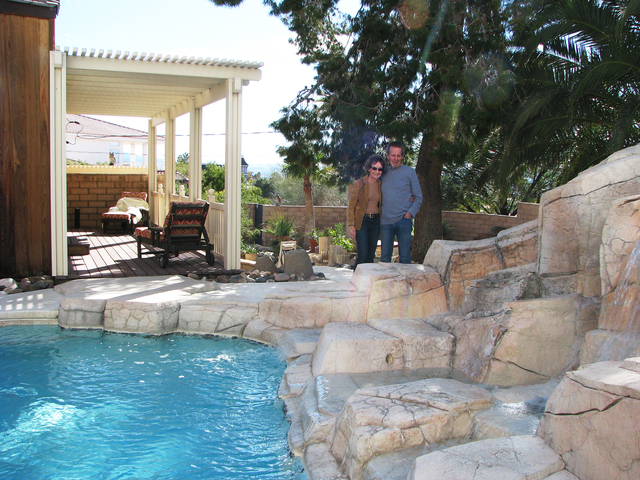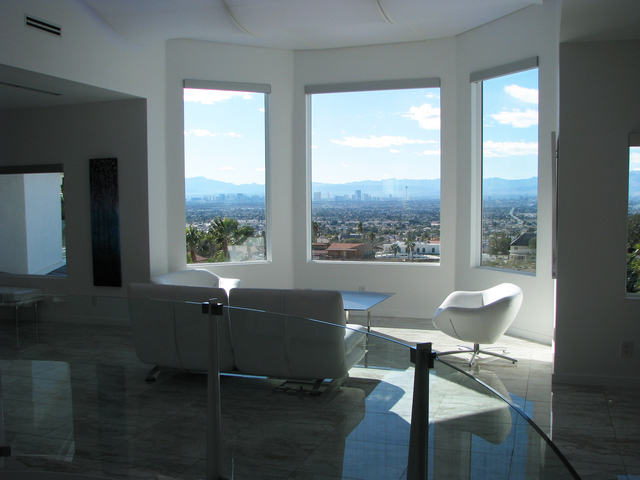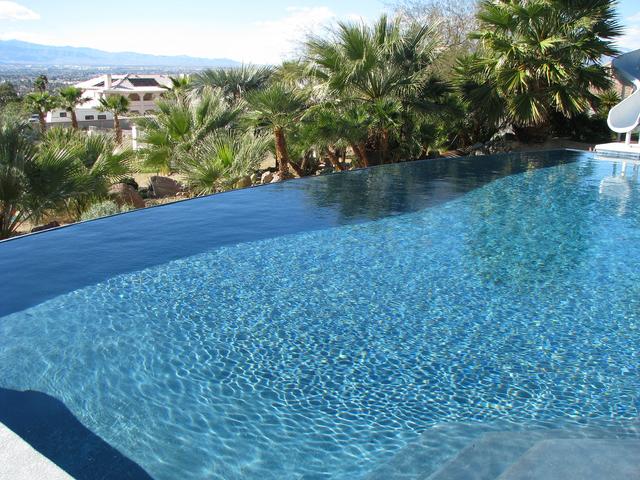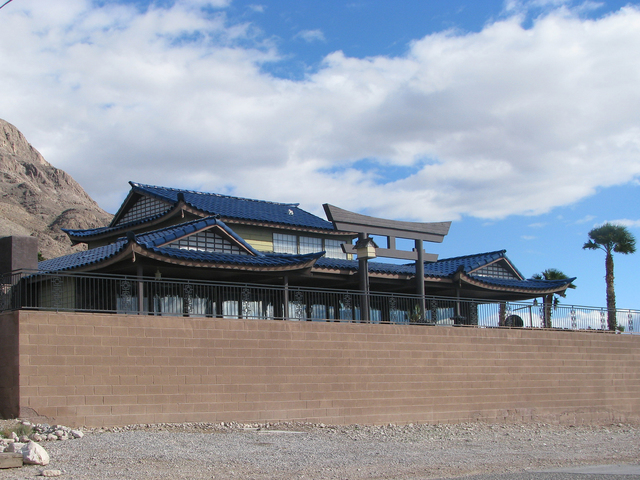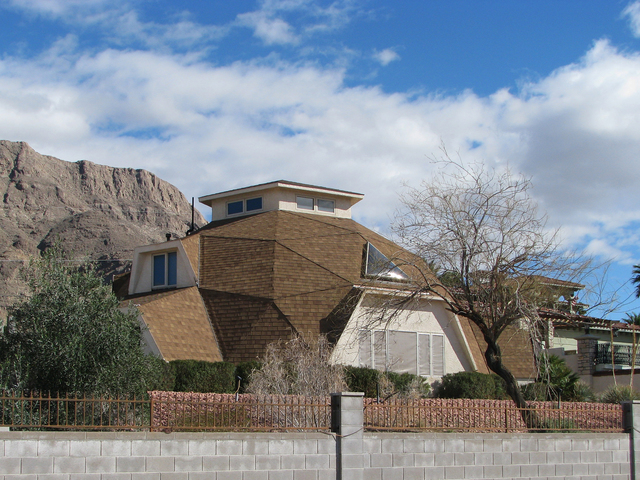 In the quiet, rural neighborhood on the foothills of Frenchman Mountain east of Las Vegas you can see a Victorian mansion, a geodesic dome and a pagoda, all within a few blocks of one another. On the inside, some of the houses have even more distinctive features, such as walls that can be changed remotely to nearly any color, a bottle art window and a 35-foot fireman's pole.
"That's what happens when you don't have a homeowners association and you have a lot of free thinkers," said John Henry Hoffman, who has built two homes in the neighborhood. "People out here have built their dream homes in the style they like, and that's the way we like the neighborhood."
Hoffman, a retired dentist, and his wife, Gloria, lived in New Mexico for a while and when he built his first home on the hill, he made it in the style of that state's adobes. Later a neighbor built a home in New Mexico territorial style adobe.
EARLY ADOPTERS
When Ron and Jocelyn Jensen built their home in the early 1970s, there were only two homes nearby, and an elderly woman lived in a cave at the end of Bonanza Road.
"We were both teachers, so we didn't have much money," Jocelyn Jensen said. "We bought this land for $7,500, and Ron designed our home following the shape of the land. That's why it's on five levels. Most of the people who came later just put in a bunch of fill to make it level."
Ron and his wife's uncle built the home, only bringing in outside help for plumbing, air-conditioning and electrical work.
The home has redwood exterior walls that the Jensens were assured would be fine in the Southern Nevada climate as long as the wood was treated. The yard is full of Ron Jensen's art, much of it built with found materials.
"It's a labor of love," Jocelyn Jensen said. "Every rock has been hand-placed by Ron."
A REAL STANDOUT
Even in this unusual neighborhood, Bob and Sharon Larson's Victorian mansion stands out.
"When they saw the plans, a lot of the neighbors complained about it and said it belonged east of the Mississippi," Sharon Larson said. "People called us The Addams Family or The Munsters"
The couple is not creepy, kooky, mysterious or spooky. Bob Larson is an architect who went to school in northern Utah and fell in love with the Victorian-style homes there. Their home's design is inspired by a Victorian bed and breakfast.
The home is full of white lace, antiques and delicate woodwork details. Paintings by Bob Larson and stained glass bring bright colors into the cheery interior. Despite that, people insist on attaching weird narratives to it, the Larsons said.
"Three or four months ago some gal came to the door and asked if this was the house that was the haunted orphanage," Sharon Larson said. "We don't even decorate for Halloween."
VIEWS AND UNUSUAL FEATURES
Most people who live on the hill cite the view as a main reason they moved there. Realtor Barb Eagan has one of the smaller homes in the area, but a better view than many.
"It's an eclectic neighborhood," she said. "You've got big houses next to small, you're away from the sidewalks and streetlamps and the prices for an acre or half-acre are really inexpensive."
Her former neighbor Jay Wittwer was a North Las Vegas firefighter for 29 years and recently moved away to become the fire chief in Tukwila, Washington, near Seattle.
His home includes a three-story spiral staircase with a 35-foot stainlees steel fire pole running down the center.
"When we would have people over, everyone had to try on it," Wittwer said of the pole during a phone interview.
AN ELITE RENTAL
Most homes on the hill are private, but if you want to see inside the house at the end of Probst Way, you can go to bestvegasviews.com or rent it for a month for $40,000.
The builder bought the home seven years ago, gutted it and put in a new floor plan. He also removed palm trees that blocked the view of the valley and moved the pool, replacing it with an infinity pool. Custom LED lighting can change the colors on the walls.
The 180-degree view of the valley is one of property manager Steve Stallings' favorite elements of the home.
"I come out here and do … air landscape painting sometimes," he said. "I've seen a lot of spectacular sunsets."
To reach East Valley View reporter F. Andrew Taylor, email ataylor@viewnews.com or call 702-380-4532.