11 reasons why teachers are leaving CCSD this year
Updated May 31, 2023 - 7:00 pm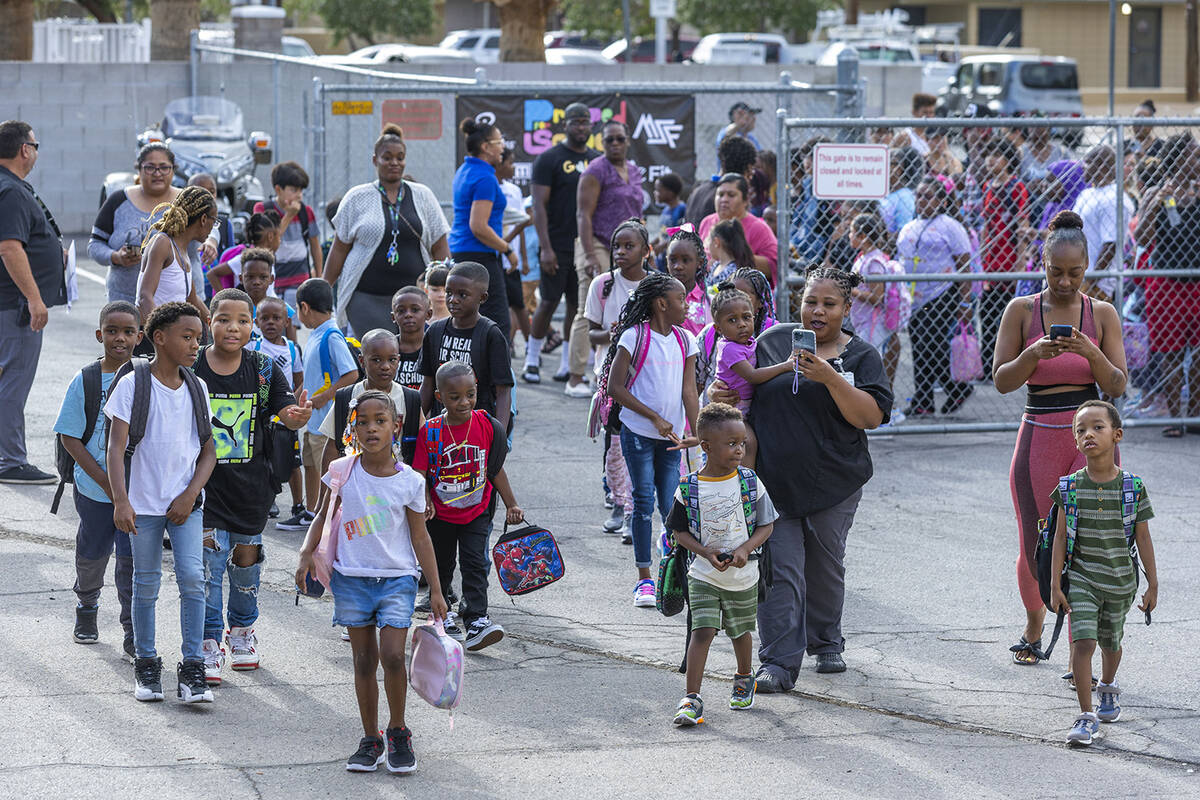 Retirement and relocation are the top two reasons Clark County School District teachers cited this month for leaving their jobs.
School board trustees received a 13-page list of licensed employee separations May 18 — their last regular meeting of the school year, which ended May 22.
In total, 176 licensed employees — which include jobs like teachers, school counselors and nurses — are listed. More than a third, or 62, are special education teachers.
The number of departures is higher than what's typically included in the late May report to trustees. By comparison, here are numbers from previous years:
—May 19, 2022: 51
—May 20, 2021: 78
—May 14, 2020: 42
—May 16, 2019: 11
With the exception of a few departures that take effect in April or June, the rest are for this month. There were also 140 licensed personnel separations included in a May 11 report to the school board.
A report is typically included with online meeting materials for regular school board meetings, but trustees don't discuss or vote on it.
The report includes the names of employees who are separating from the district, the reason they're leaving, job title and work site, dates of employment and the effective month.
Retirement, relocation top of mind for teachers
The departures come amid a teacher shortage being felt nationwide, and challenges such as large class sizes, a heavy workload and school safety.
The district said in a Thursday statement to the Las Vegas Review-Journal that it works year round to recruit and retain teachers.
About 93 percent of teacher positions are filled for next school year and the district continues recruiting efforts across the country, according to the statement.
"With the increased starting salary for first-year teachers to $50,115, CCSD is confident that the District will continue to be an attractive option for teachers graduating this spring," the district said.
There were 1,340 classroom vacancies when this school year began. For the upcoming school year, the district said it's recruiting for 1,292 licensed classroom positions.
The district hired 2,170 licensed employees this school year, according to the statement. "That is more than 100 employees over any of the past five years and will continue to grow in the coming months."
Its estimated attrition rate, 8 percent, for this school year was also lower than in years past. That number shows how many employees are leaving.
The rate was 12.3 percent in 2021-22 and 9.5 percent in 2020-21, according to the district.
Here are 11 reasons licensed employees are leaving, from the May 18 report:
1. Retirement — 51
2. Relocation — 50
3. Personal — 24
4. No reason given — 18
5. Other employment — 8
6. Resignation — 8
7. Accept position in another Nevada district — 7
8. Return to school — 4
9. Dissatisfied with the district — 3
10. Dismissed — 2
11. Medical — 1
Contact Julie Wootton-Greener at jgreener@reviewjournal.com or 702-387-2921. Follow @julieswootton on Twitter.