2 Clark County elementary schools earn Blue Ribbon honors
October 8, 2017 - 11:43 pm
Updated October 8, 2017 - 11:56 pm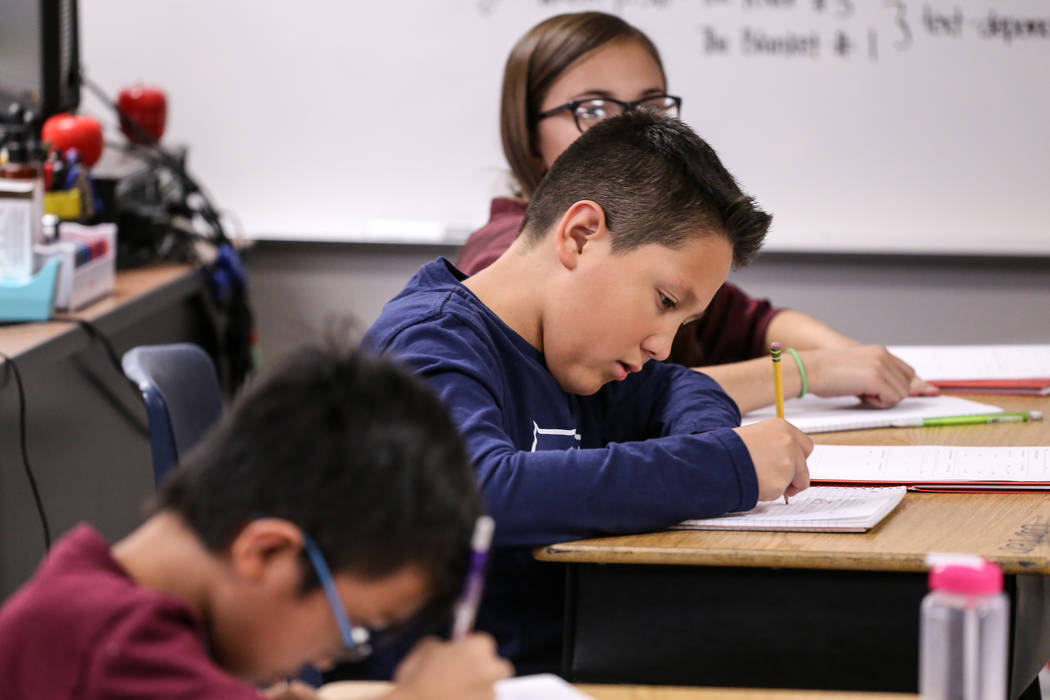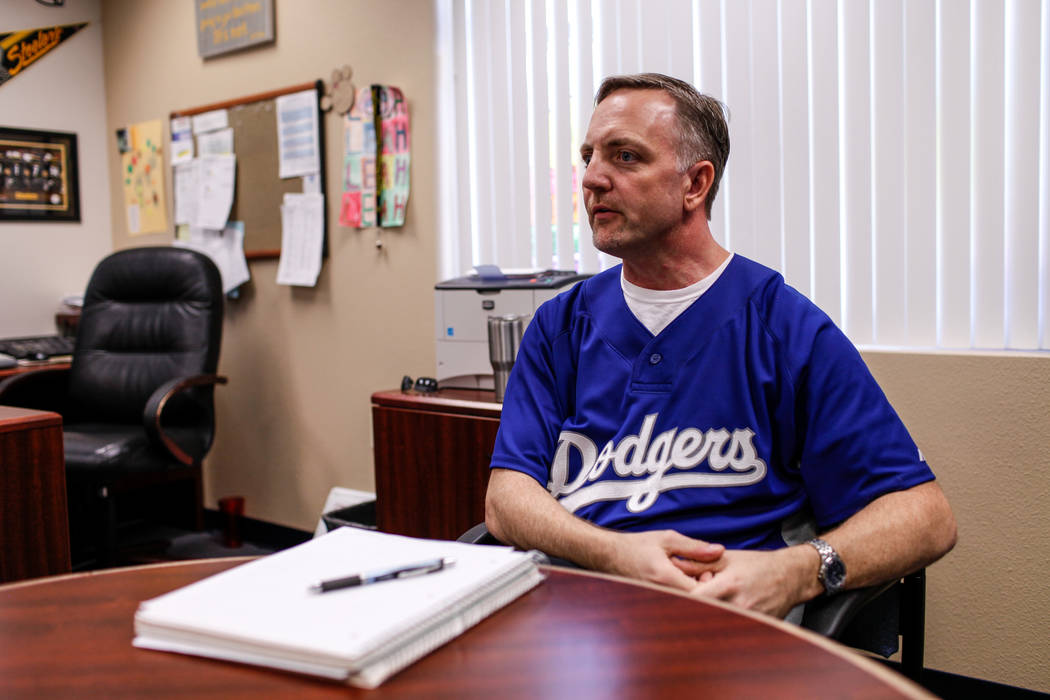 Thompson Elementary is on a good run.
That's how Principal Shawn Halland put it after the 831-student school tucked in the far northwest corner of the Las Vegas Valley was named one of two Clark County recipients of the Blue Ribbon — one of the most prestigious national education awards. Nationwide, only 342 schools received the honor this year.
The school, which was joined by Wallin Elementary in Henderson in the recognition announced Sept. 28, also recently collected a National PTA School of Excellence for the second year in a row. Last year it was named a National Title I Distinguished School.
The Blue Ribbon School designation, distributed through the U.S. Department of Education since 1982, recognizes public and private schools who excel either in assessments or in closing the achievement gap between subgroups of students.
Both Thompson and Wallin have exceeded state and district averages in the state's Smarter Balanced assessment.
Halland believes the way to make a great school is to have a great teacher in every classroom.
"Teaching sometimes can be, in my opinion, an underappreciated profession — and yet an extremely, profoundly important profession," Halland said. "The fact that we're recognized as doing things right for kids … it's an honor, and we're humbled."
Thompson first-grade teacher Hollie Morgan agrees that her colleagues go above and beyond.
"These people I work with are the hardest-working people," she said. "They have such a passion for these kids and for everything that we do."
At Wallin Elementary, Principal Anna Hurst attributes the school's success to the empowerment model it was founded upon. Staff members decide on the best resources for the classroom.
"They're empowered to do what they know is best for each kiddo, and that's our guiding principle," Hurst said.
Both schools have less-challenging student populations than many other elementary schools in the district, a fact they readily acknowledge.
Thompson is a Title I school, meaning it qualifies for the federal aid because many of its students come from low-income families. But the roughly 46 percent of students eligible for free and reduced lunches is still lower than the nearly 70 percent districtwide.
At Wallin, that number is about 11 percent.
Both schools also have a significantly lower number of English language learners — about 2 to 3 percent compared with the district's 18 percent average.
For that reason, Halland said he resists comparisons with other schools.
"(I) don't compare myself to them. I don't think that's fair to them, and I don't think that's a fair benchmark," Halland said. "We definitely have room for growth. "
Contact Amelia Pak-Harvey at apak-harvey@reviewjournal.com or 702-383-4630. Follow @AmeliaPakHarvey on Twitter.