ACLU asks court to slow briefings in Nevada school choice law challenge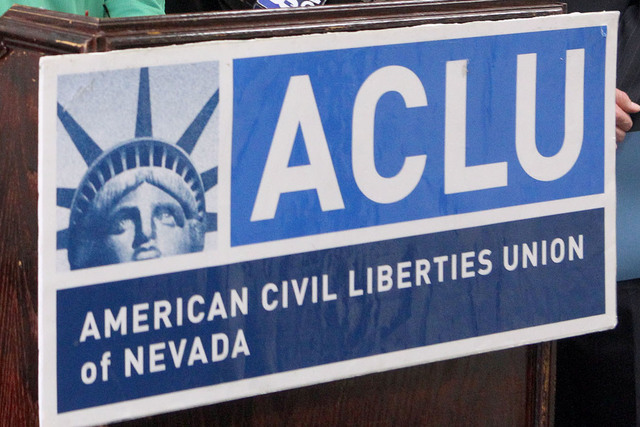 CARSON CITY — The American Civil Liberties Union of Nevada objected Thursday to a rapid-pace briefing schedule proposed by the state in its appeal over the state's school choice law.
At issue is the fate of Senate Bill 302, approved by the 2015 Legislature and signed by Republican Gov. Brian Sandoval, allowing parents to claim state per-pupil funding to send their children to private school or pay for other educational programs. The education savings accounts are to be administered by the treasurer's office, which has received more than 6,000 applications for funding.
A Carson City judge in January issued an injunction blocking implementation of the program, ruling it was unconstitutional because it diverted money appropriated by the Legislature for public schools. An appeal filed by the state is scheduled to be heard by the state Supreme Court on July 29.
A Clark County judge upheld the law, known as the Duncan case, in a separate lawsuit filed by the ACLU. Justices, in a previous order, noted their preference to hear both appeals on the same day, though the ACLU did not file notice it would appeal until Friday.
In a motion filed Wednesday, the attorney general's office proposed a compressed 20-day time frame for all briefs to be filed in the Duncan matter.
The ACLU in response requested a 63-day schedule, which would require a postponement of oral arguments if the high court consolidates the two cases.
Contact Sandra Chereb at schereb@reviewjournal.com or 775-461-3821. Find @SandraChereb on Twitter.
RELATED
ACLU files appeal to Nevada school choice law
ACLU sues to stop Nevada education savings accounts
Nevada fires back in Education Savings Account lawsuit