Agassi Prep becomes first school to join state's Achievement School District
December 13, 2016 - 9:58 pm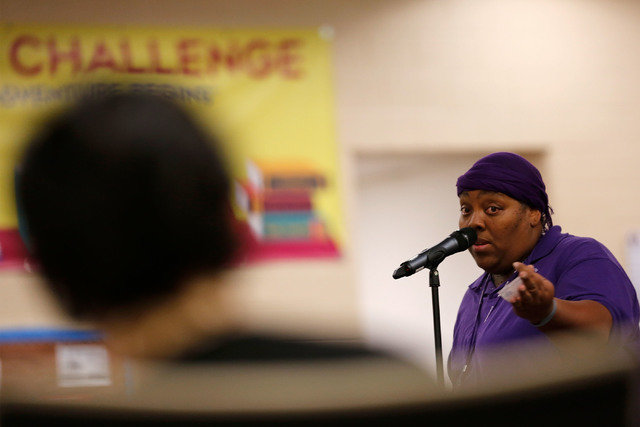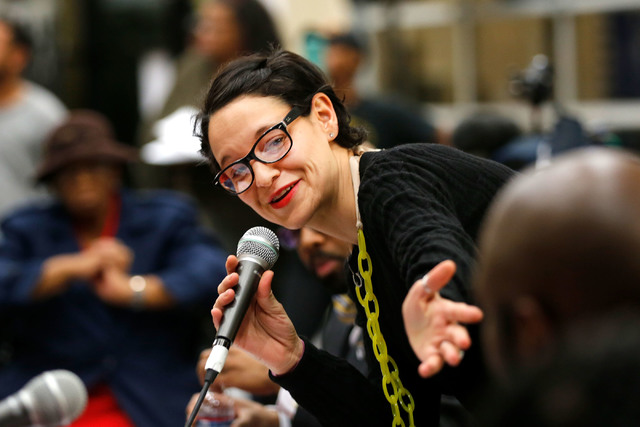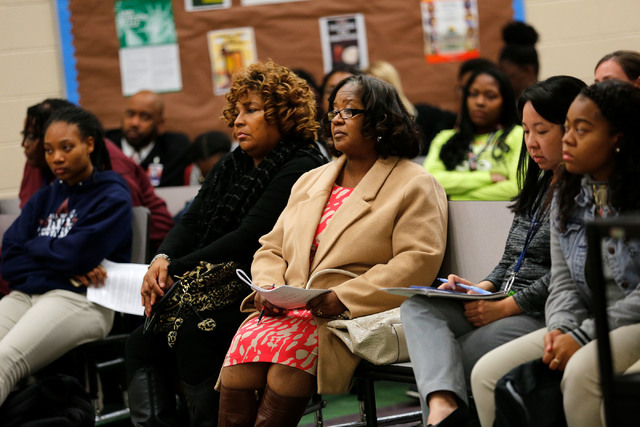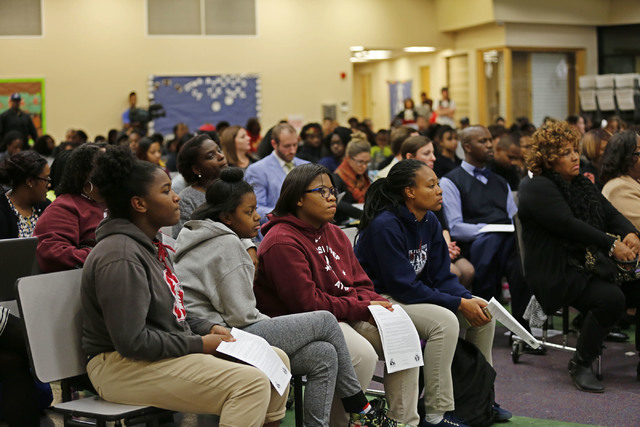 With a unanimous vote on Tuesday, Agassi Prep officially became the first school to join the state's Achievement School District.
After hearing from concerned parents and teachers, the governing board voted 7-0 on a "partnership" with Democracy Prep, which will authorize Democracy Prep to assume control of the campus starting in the 2017-18 academic year.
The Achievement District is a new statewide initiative in which underperforming schools are paired with charter school operators. Democracy Prep is one of the approved operators.
"I know that change is difficult for all of us," board member Alma Garcia Vining said by telephone. "The fear of the unknown is very common, it's human nature, but I really feel that Democracy Prep will be a good fit."
As an existing charter, Agassi Prep could have opted into the achievement district if it was deemed underperforming.
Agassi Prep's secondary school was placed on this year's underperforming list, among the bottom 5 percent of middle schools in the state. The elementary school escaped the underperforming list, but received two stars out of the state's five-star rating system.
Board members also cited persistent financial problems that board members expected to worsen if action wasn't taken.
The state Board of Education will look at nine struggling Clark County campuses Thursday and recommend up to half of those to join Agassi Prep in the achievement district's initial group.
The final list of achievement district schools will be chosen in February.
Billie Rayford resigned from Agassi Prep's board before Tuesday's meeting at the school, 1201 W. Lake Mead Blvd., and did not vote. Board member John Bailey said Rayford had a conflict of interest that forced her to resign.
The remaining board members voted yes for Democracy Prep after hearing public comment and peppering the operator's staff with questions.
Teacher Michele McIntyre summed up how she thought many of the staff, families and students felt about the takeover in a passionate speech that drew applause.
"In order to make an informed decision, we need information. With insufficient information, you cannot make a sufficient decision about your life," she said. "We feel like we don't have any guarantees and if we don't have any guarantees beyond June, now would be the time to start looking for something else."
Between a November meeting and Tuesday, groups of parents, students and administrators visited the Democracy Prep headquarters and some of the operator's campuses in New York City.
Parents returned with split views.
"I was one of the parents that did go to Democracy Prep in Harlem and I was appalled at a lot of things I saw," said Janet Hill, who has a child in kindergarten at Agassi Prep.
Hill described a principal pushing away a student who came in for a hug and children sleeping when they were supposed to be learning.
Other people had different impressions.
"What we all observed was from our own opinions and our own place, but there are some things that are still left unanswered," said Mack Wiggins, the parent of a fourth-grader.
Roxann McCoy, the Las Vegas NAACP president, also was on the New York trip and said she saw students and teachers engaged in learning.
"I would like for us for once to be ahead of the game," she said.
Contact Meghin Delaney at 702-383-0281 or mdelaney@reviewjournal.com. Follow @MeghinDelaney on Twitter.
RELATED
CCSD overhaul lumbers ahead amid confusion, mistrust
Clark County school trustees refuse to rank campuses for charter conversion
9 of 21 Clark County schools tabbed for possible charter takeover