Both sides of school choice debate energized as State Supreme Court Justices grill attorneys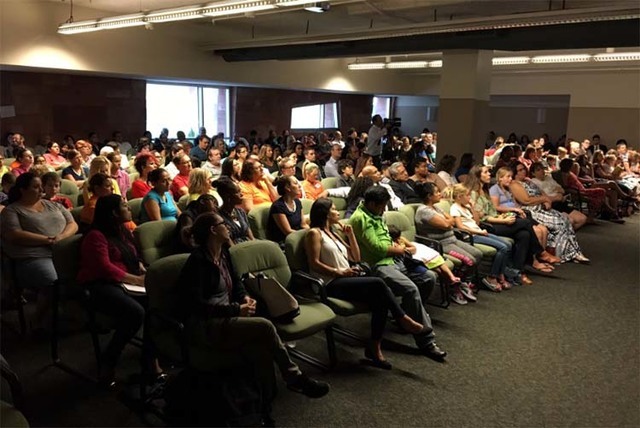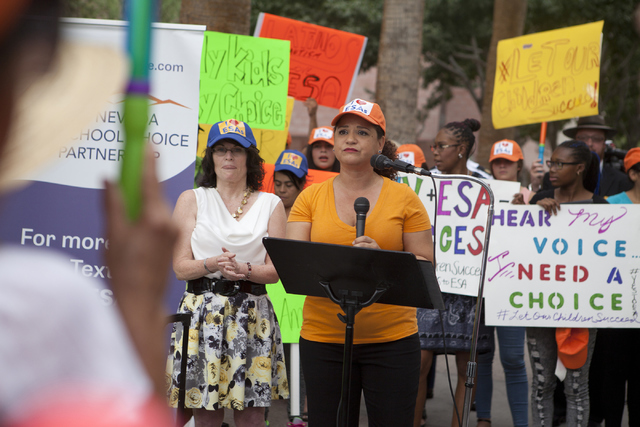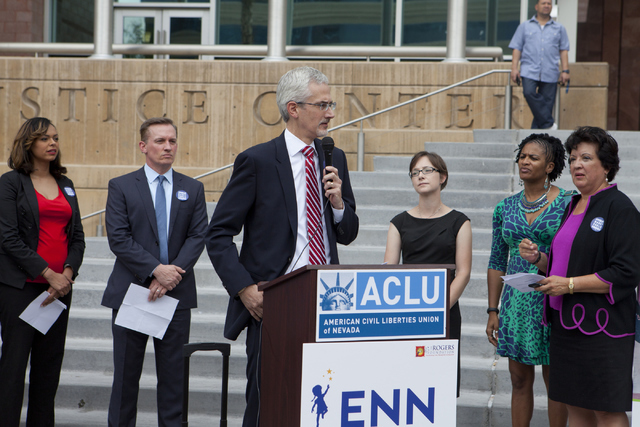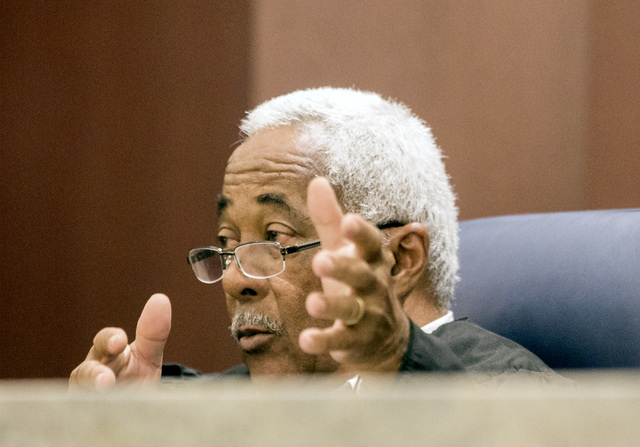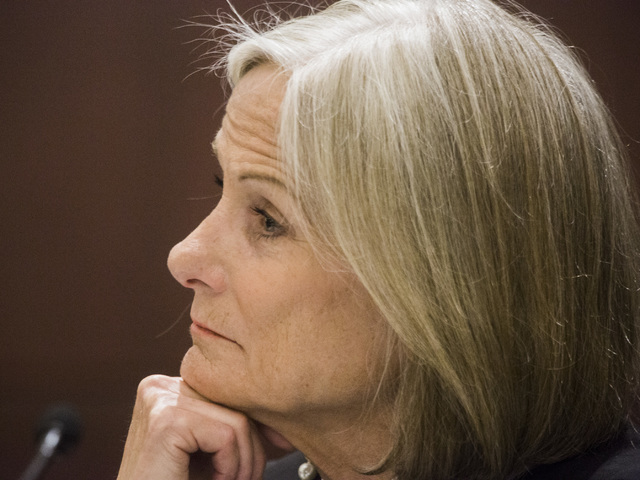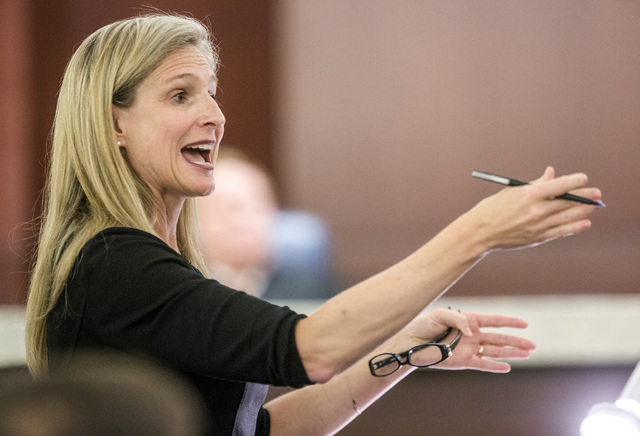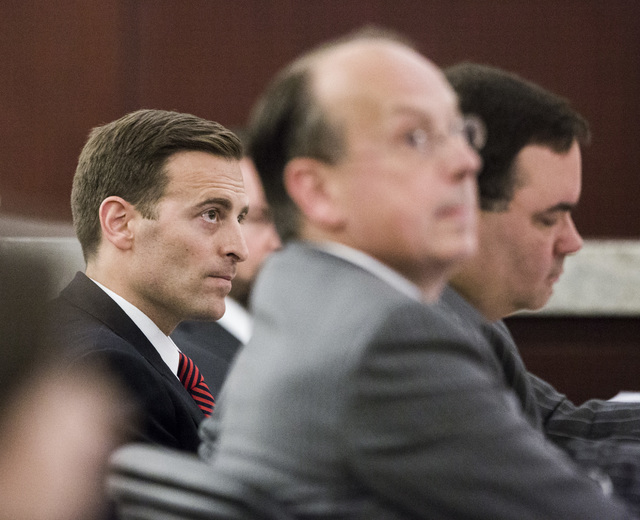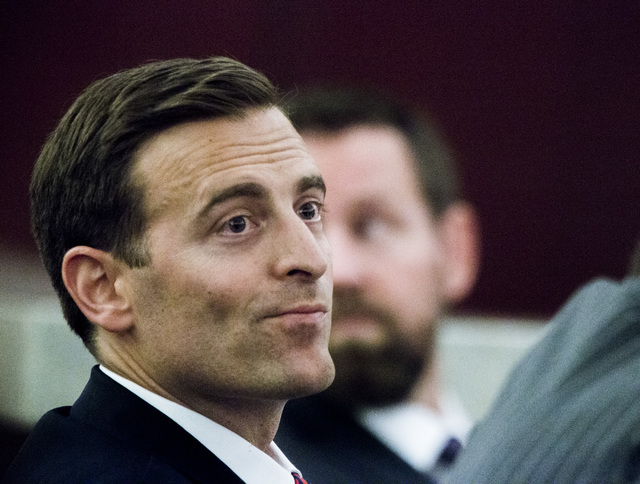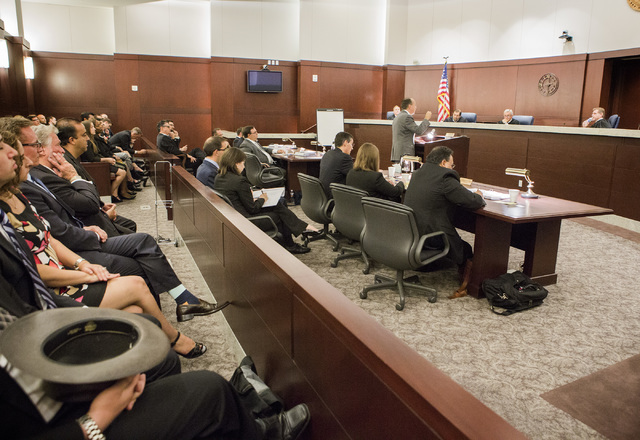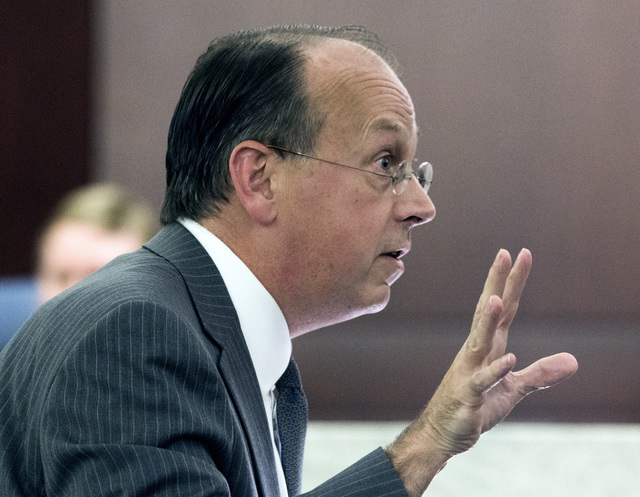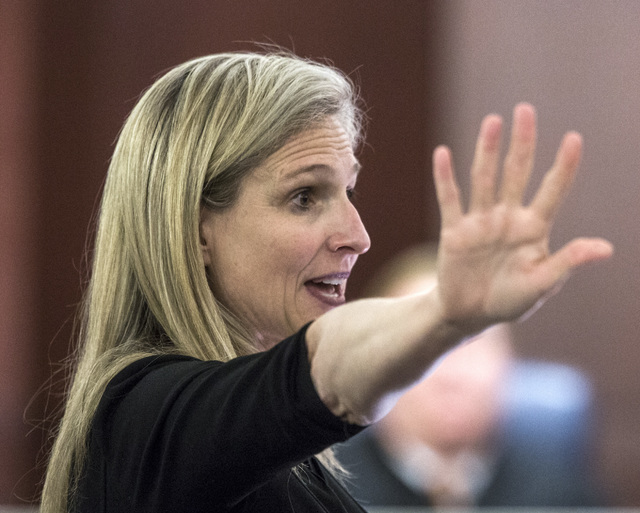 Defenders and opponents of a school choice law passed by the 2015 Nevada Legislature drew equal optimism from the pointed questions asked Friday during two state Supreme Court hearings over the controversial measure's constitutionality.
The seven justices carefully avoided offering a clear indication of how they eventually will rule. But each took their turn grilling attorneys on whether the law illegally diverts money from funds deemed sufficient by the Nevada Legislature to fund public schools, or if it is in conflict with a constitutional prohibition against taxpayer dollars being used for sectarian purposes.
While the rulings will come at a later date, the oral arguments emboldened both proponents and critics of the legislation.
"We feel very confident that the justices are going to uphold the program after they've considered all the issues," said Tim Keller, an attorney representing parents who favor Senate Bill 302.
Widely considered the most expansive school choice law in the country, SB302 authorizes the creation of education savings accounts for families to tap about $5,100 in public funds to pay for private school tuition.
Arguing on behalf of the state was Paul Clement, a former U.S. solicitor general whose law firm banked nearly half a million dollars helping Attorney General Adam Laxalt's office defend SB302.
"We put together one of the strongest constitutional teams to defend this law," Laxalt said after the hearings.
"We felt very good today about how it went," he said. "And it's important to note we're only here because of one small technical issue."
Justices doing a good job of playing devil's advocate in grilling both sides in #ESA arguments. #RJnow

— Sandra Chereb (@SandraChereb) July 29, 2016
That issue — which opponents to SB302 consider much more than a technicality — centers on constitutional requirement that requires lawmakers fund public education before appropriating money for any other priority in the state budget.
Clement told the justices that when the 2015 Legislature approved a school funding bill, lawmakers assumed it included the price tag of SB302. Justices, however, sounded perplexed that the legislative record offered no evidence of that consideration.
"You can't read any one piece of legislation in isolation," Clement said.
But Tamerlin Godley, arguing on behalf of parents who contend SB302 will drain money from an underfunded K-12 system and thus harm educational quality, said the state should have created a separate revenue stream for the school choice program.
More than 7,000 parents have applied for SB302 funding, which Goldey estimated would total roughly $40 million.
"That very first appropriation (in the 2015 Legislature) has to be for the operation of the public schools and only for the operation of the public schools," she said.
State Sen. Scott Hammond, R-Las Vegas, who authored SB302, attended Friday's hearings.
He suggested that lawmakers could have taken more care in debating SB302 to avoid the constitutional question that now threatens his bill.
"There's a lot of things during the session that you can't contemplate: What you should have said during a committee hearing to establish intent," Hammond said.
In January, a Carson City judge issued an injunction against Hammond's bill, finding it violates constitutional requirements that the Legislature maintain a uniform system of common schools. Judge James Wilson also said it illegally diverts money from an education account mandated to go exclusively to public education.
But supporters of the bill argue that the constitution allows state support for other educational programs besides public schools and that the law gives parents the power to decide how best to educate their children.
The justices on Friday also heard an appeal from the American Civil Liberties Union of a ruling by a Clark County judge who held SB302 does not violate a constitutional prohibition against use public money for sectarian purposes.
District Judge Eric Johnson in May ruled the program was "neutral with respect to religion" because parents — not the state — decide how they will use the funding. Many private schools in Nevada are run by religious organizations.
"If you look at what the Legislature's trying to accomplish … when you're 50 out of 50, you're trying to improve education," Clement said.
"Do not look at this and say, 'You know, Nevada is behind other states in church attendance, so we're going to come up with a clever scheme to get people to go to church,'" he added, prompting laughter from the audience and smirks from some justices.
Regardless, Richard Katskee, a lawyer with Americans United for the Separation of Church and State, argued money that goes through an education savings account remains under state control and therefore the law is illegal.
"The path of this money ends up going to pay tuition at religious schools, which is a violation," he said.
Some justices noted that public money often supports nonprofit organizations, hospitals and other community services that have religious roots.
Chief Justice Ron Parraguirre added public employees receive health savings accounts that they can spend on various medical services without regard to sectarian leanings.
Katskee argued those accounts are different because they are considered part of employee compensation.
"If the state gave every family in the state of Nevada $5,600 and said, 'Spend this however you want,' that would of course be perfectly fine," Katskee said after the hearing.
"That's not what the state is doing."
Contact Neal Morton at nmorton@reviewjournal.com or 702-383-0279. Find him on Twitter: @nealtmorton. Contact Sandra Chereb at schereb@reviewjournal.com or 775-461-3821. Find @SandraChereb on Twitter.
RELATED
Nevada Supreme Court hears arguments in 2 school choice lawsuits
State Supreme Court hearings on school choice likely to resonate nationwide
Nevada's high court rejects delaying arguments on school choice bill
School choice case pits GOP law against GOP law
ACLU files appeal to Nevada school choice law
Private school parents decry education savings account rule