CCSD board OKs budget after months of dealing with $60M deficit
December 14, 2017 - 9:32 pm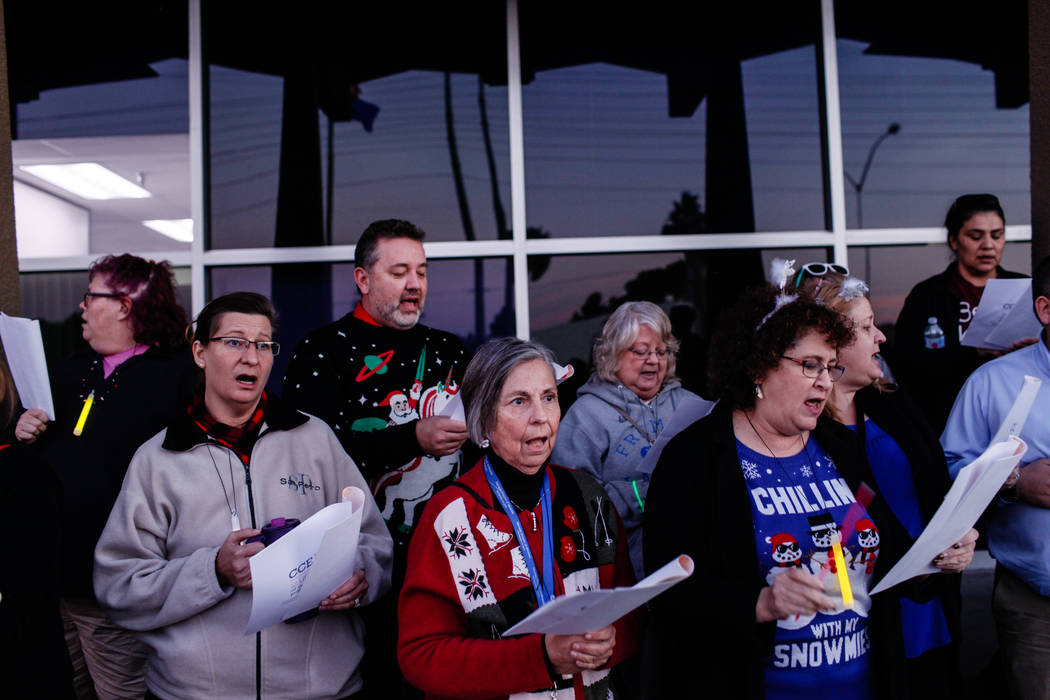 The Clark County School Board sealed its final budget for this school year, officially ending the tumultuous period of budget cuts that came from a roughly $60 million deficit.
School Board trustees reversed their previous decision, however, to eliminate a school associate superintendent position for roughly $80,000. The position oversees up to 25 schools within a performance area, as dictated by the district reorganization law.
The 5-1 vote — with Trustee Carolyn Edwards dissenting — came despite some staff members' pleas to let higher-level administrative positions carry the weight of the deficit.
Autumn Tampa, whose support staff position was eliminated, said her job's elimination has put her life into a tailspin.
"My position, along with 27 other testers, was eliminated," she said. "And you have not reconsidered us or the 100 other people that had their position eliminated."
The newer and final budget features $47.9 million less in resources and $23.7 million less in expenditures than the previously approved budget for fiscal year 2018. The general operating budget is still hovering around $2.4 billion, as it was in the previously approved budget.
Reinstating the position still leaves enough money for the district to pay for a search firm to find a new superintendent. Trustees approved money for the Ray and Associates firm at an estimated $48,250.
Superintendent Pat Skorkowsky announced in September that he is leaving the district when his contract concludes at the end of June 2018.
Contract negotiations
The amended final budget puts an end to the deficit saga, although it's not the end of the district's financial woes. Before the meeting, teachers were caroling outside the building for a new contract. The two sides are currently in arbitration.
"The number one thing educators want this year is respect," teacher Ryan Armitage, who serves on the executive board of the teacher's union, told the board. "Show us some respect by settling our contract. You have not bargained in good faith, but you can fix this."
Contact Amelia Pak-Harvey at apak-harvey@reviewjournal.com or 702-383-4630. Follow @AmeliaPakHarvey on Twitter.
Total positions eliminated
— 277 from central services (23 administrative, 45 licensed, 209 support staff)
— 262 from individual schools (254 licensed, 8 support staff)
Source: CCSD Amended Final Budget