CCSD bond rating downgrade comes amid Nevada property tax debate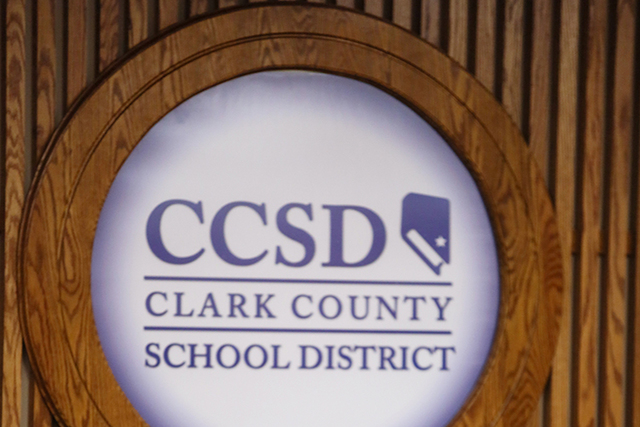 A global credit rating firm has downgraded the Clark County School District's bond rating three levels from A+ to BBB+.
The latest grade from Fitch Ratings comes after the firm revised its criteria to focus more on revenue growth and financial resilience.
The main reason for the downgrade is the district's "minimal budget flexibility" — its inability to raise revenue and limited ability to cut spending, according to Fitch's assessment.
Similar to a credit score, a poor bond rating for government entities can affect their ability to borrow money with lower interest rates.
Despite the drop, the district's rating outlook is "stable." The district declined to comment on the downgrade, but some trustees worried about its impact.
"This is something that I am deeply, deeply concerned about," said Trustee Kevin Child. "This affects everything we do in business."
In addition to its $947.9 million in outstanding limited tax general obligation bonds — a type of bond financed through tax revenue — the district has roughly $8 billion in capital needs, according to the rating.
"The district has significant deferred spending on capital needs resulting in severe overcrowding in schools and maintenance needs," Fitch analysts wrote in the rating.
Fitch Ratings noted that the district does not have the legal ability to raise revenues, with a property tax rate of 55 cents per $100 of assessed value available for capital debt.
The lower grade comes as the Nevada legislature begins to debate property tax reform, possibly changing a 2005 law that limited property tax increases.
Government entities, including the district, have lobbied in support of changing the cap that has limited their revenue stream as Nevada's population continues to grow.
The rating is lower than other financial firms have assigned the district. Moody's gave the district an A1 rating in November and Standard and Poor's gave the district an AA- in October 2015.
Contact Amelia Pak-Harvey at apak-harvey@reviewjournal.com or 702-383-4630. Follow @AmeliaPakHarvey on Twitter.