CCSD declares impasse in contract negotiations with teachers union
Updated September 12, 2023 - 7:11 pm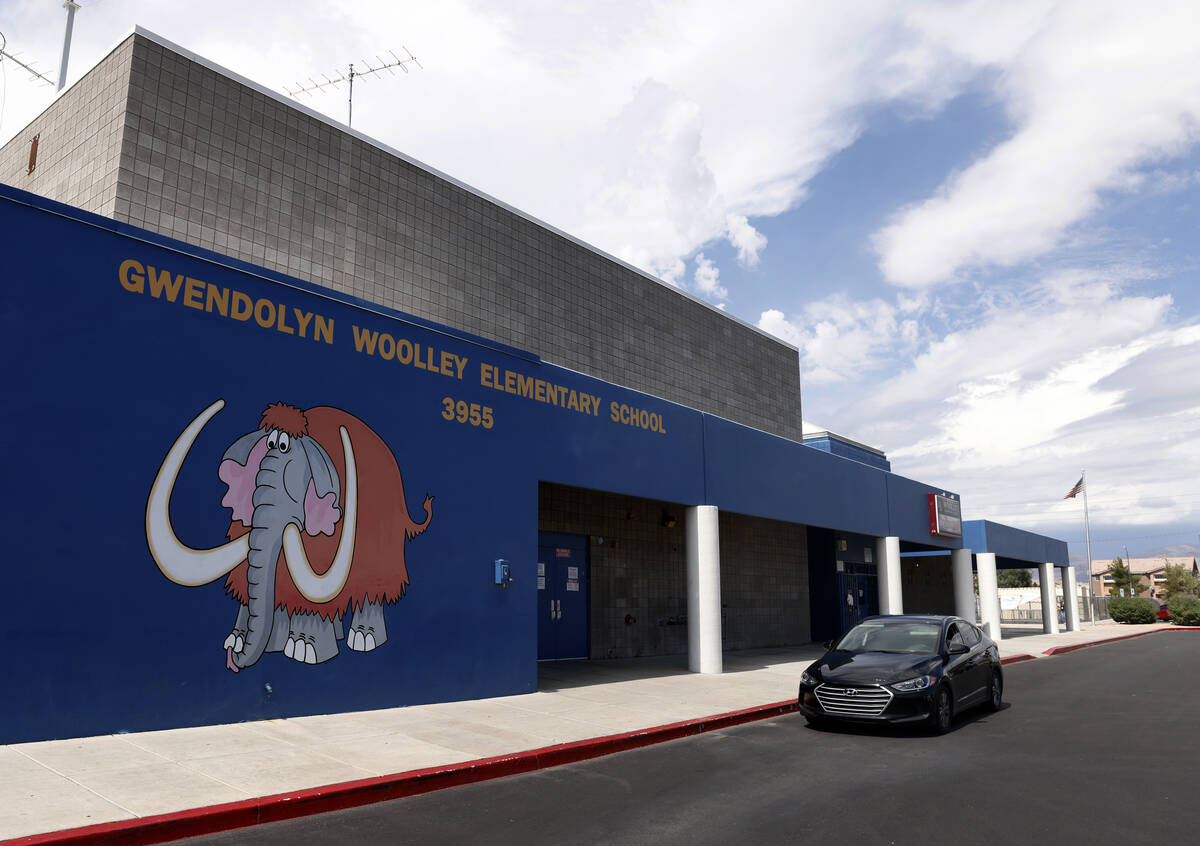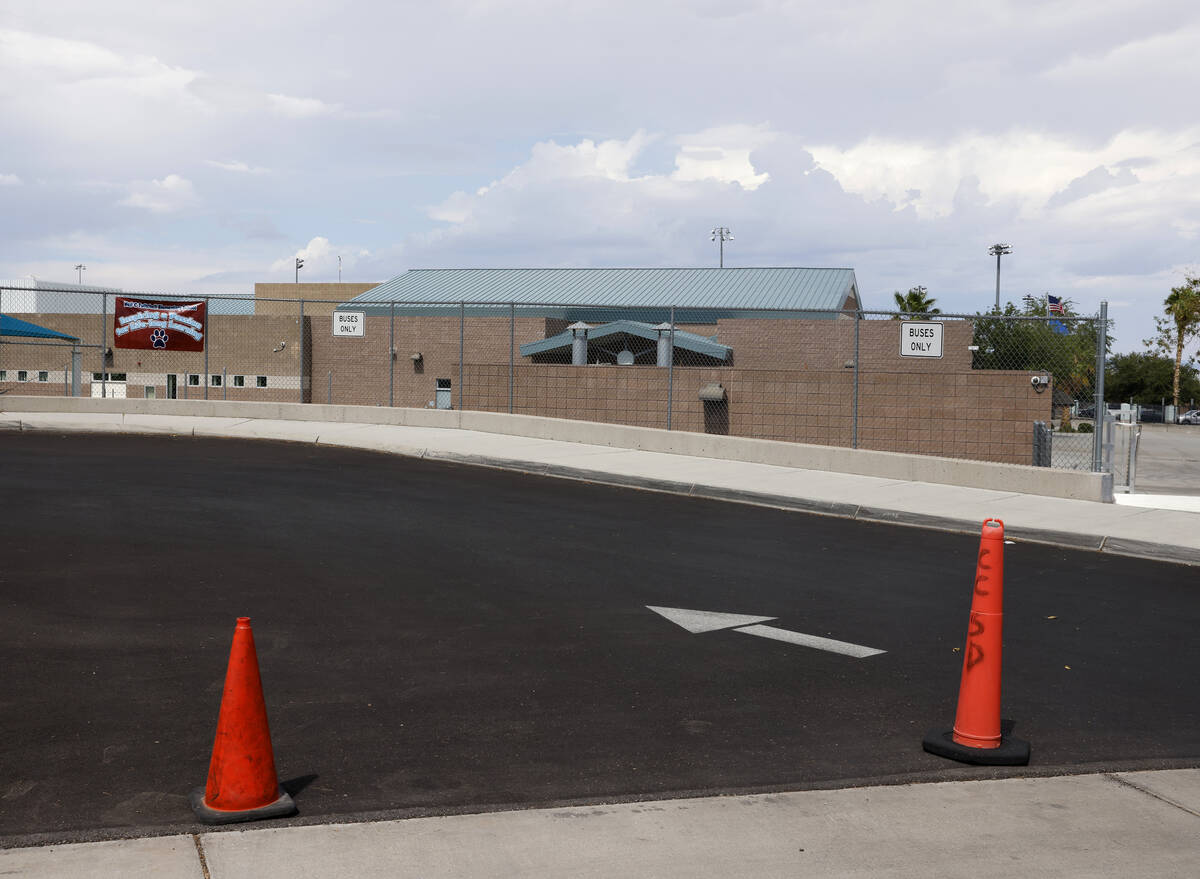 The Clark County School District declared an impasse in union negotiations Tuesday, the same day four school campuses were closed because of teachers calling in sick.
Collective bargaining has been underway since late March, and 11 negotiation sessions between the district and Clark County Education Association failed to yield results.
In announcing the impasse Tuesday, the district said that arbitration is now "the only way to resolve the issues and pay our educators more equitably so our kids can benefit in the classroom," citing the teachers union's "inflexibility."
The district filed an emergency motion in court Monday seeking to stop "rolling sickouts" that have now closed seven schools and disrupted operations at two others this month.
A hearing is scheduled for 11 a.m. Wednesday in District Court.
The latest negotiation sessions between the district and the union, which represents about 18,000 licensed employees, were Monday and Tuesday. A two-year agreement over topics like pay, benefits and working conditions hasn't been reached.
The district said it ultimately offered a 9 percent salary increase during the first year of a new contract, $10,000 incentives for Tier 1 special education and hard-to-fill positions, and a new salary schedule.
"CCEA's leadership team has rejected every offer," the district said in a news release.
The union's demands include a 10 percent raise for all educators — the same as given to administrators —during the first year and 8 percent in the second.
"By law, these sessions are for bargaining and negotiation, not surrender," the district said. "CCEA never moved from its original unaffordable, budget-busting, and inequitable demands to benefit its most senior members while leaving those educators placed on the salary schedule inequitably to continue working for wages that do not honor them for their experience and education."
The district said its share of $250 million appropriated by the state Legislature for school district employee raises statewide can still be negotiated.
The union said in a news release Tuesday it has made contract proposals in alignment with legislative priorities and the governor's budget, but "unfortunately, CCSD refused all of our proposals."
"These proposals were designed to address the high vacancies that exist in CCSD, where there are currently nearly 2,000 vacancies and more than 35,000 students without a full time teacher," the union said.
CCEA said it has "gone this route before" with the district regarding an impasse, but the good thing is "a third set of eyes" will see how much money the district received from the Legislature.
It won't be up to Superintendent Jesus Jara, the chief financial officer or "trustees blindly following the Jara wagon," the union said.
"Unfortunately, arbitration doesn't happen like a light switch," the union said. "And in the time it takes to resolve, CCEA is sad to say that, under Superintendent Jara, 300,000 students will lose another year of instruction because more educators will quit, their classes will be the largest in the nation, and CCSD will fail to recruit the new educators needed to teach them."
Amid collective bargaining, thousands of union members have protested at two school board meetings, and held rallies in front of schools and on public sidewalks near intersections.
The union requested help from Gov. Joe Lombardo in late August with facilitating contract negotiations. The governor met with the district and union together and separately, and encouraged them to continue negotiations.
Emergency motion in court
Four district campuses were closed Tuesday because of an unexpected number of teacher absences.
The schools were Southwest Career and Technical Academy, Rogich Middle School in Summerlin, Woolley Elementary School in the north valley and Twitchell Elementary School in Green Valley.
Teachers union officials have said multiple times over the last week that the staffing situations aren't part of union actions.
In a one-sentence statement Tuesday about the district's emergency motion, the union wrote: "CCEA will make its position clear in court tomorrow, Wednesday, September 13th."
The emergency motion Monday is part of a case the district filed in late July seeking an injunction to prevent a teacher strike. The union filed a motion to dismiss.
A judge denied the district's request last month, saying there wasn't enough evidence a strike would occur. But she said she was concerned about statements from John Vellardita, executive director of the teachers union, and could reconvene court quickly if anything changed.
CCEA officials recently said that a strike isn't an option on the table.
The state law definition of a strike includes "stoppage of work, slowdown or interruption of operations," and an "absence from work" by employees under any excuse such as illness "which is not founded in fact."
Sickouts are illegal regardless of whether the union is involved in coordinating it, said Bradley Marianno, an associate professor of educational policy and leadership at UNLV.
If employees are coordinating it on their own and have no reasonable, verifiable documentation that they're ill, that's illegal, he said.
But it's a difficult position for the district to find a judge willing to declare that and impose punishment, said Marianno, who's an expert on teachers unions and collective bargaining.
Typically, judges are hesitant to infringe on workers in that way even if state law prohibits certain actions, he said, and it's uncommon for judges to grant injunctive relief to districts.
Marianno said he's not surprised by the union's "public-facing stance" that it's not involved in sickouts.
Penalties for these types of action can be quite harsh, including decertification of the union, he said, noting the union is walking a fine line if a judge calls their actions into question.
School closures
Since Sept. 1, seven schools have each closed for one day because of unexpected staffing shortages.
In addition to the four closed Tuesday, Gibson, Sewell and Givens elementary schools were affected. Anywhere from 65 to 87 percent of employees at those three schools called in sick.
Two other schools — Monaco Middle School and Southeast Career Technical Academy — experienced a large number of teacher absences but remained open and moved some students to large areas on campus to ensure supervision.
A note on Southwest Career and Technical Academy's website Tuesday told parents, "Please do not send your children to campus today."
"There are an unexpected number of licensed staff/teachers absent from school today and we have made the difficult decision to not have school today," Principal Donna Levy wrote. "We appreciate your understanding and apologize for the inconvenience."
Levy wrote she would send a message later Tuesday "to provide additional information regarding classes for tomorrow."
The Las Vegas Review-Journal requested information from the district multiple times about employee attendance rates at affected schools but has received no response.
The district also hasn't answered questions about who makes the decision to close a school, whether affected students will have to make up a school day and if there are any discussions about deploying licensed central office employees to schools.
Some local governments have been providing child care at recreation centers on days with school closures.
The city of Henderson had a drop-in session Tuesday for its "Battle Born Kids" program at the Henderson Multigenerational Center because of the Twitchell closure.
As of 11:30 a.m., 12 children were enrolled, a city spokesperson said.
There's a $27 registration fee, which includes lunch and snacks. Financial assistance is available. Parents can register on the city's website or in person at the multigenerational center.
How arbitration works
Under state law, either party is allowed to declare an impasse if an agreement hasn't been reached after at least four negotiation sessions. Each party pays half the cost of arbitration.
Remaining issues in the dispute are submitted to an arbitrator. A hearing must be held in the county where the school district is located.
If one party declares an impasse, the general rule is that each side provides a "last, best and final offer" and an arbitrator picks between those offers, said Ruben Garcia, a UNLV law professor who specializes in labor law, in late August.
It's also based on criteria such as the district's ability to pay, he said.
A school board must meet within 45 days after receiving the decision. The arbitrator isn't allowed to talk about the decision during the meeting.
Garcia said "there's a lot of history here" between the union and district, including legal proceedings that are currently in progress or were recently between the parties.
"The arbitration process is kind of independent from that," he said.
Traditionally, arbitration typically takes around one to three months, Marianno said.
But he said there are some past instances involving the district and teachers union that have taken longer.
"Some reasons to get this done quickly are both for school district budgeting purposes, and ensuring parents and families that there won't be a disruption to school," he said.
The impact of the arbitration process will depend on whether teachers continue to engage in actions such as sickouts, Marianno said, noting it could mean anxiety and stress among parents while waiting to see how it plays out.
But he said there may be stabilization for a while as both parties wait to see how arbitration plays out and "calm and quiet" until they see what the decision will be.
One recent example of arbitration: In 2018, the district lost a dispute that centered around a 2016 agreement with the teachers union for a new salary schedule.
An arbitrator ordered a retroactive pay increase for teachers who earned master's and doctoral degrees during the 2015-16 school year.
The same year, an arbitrator also sided with the union in a 2017-18 contract dispute over teacher pay and health care contributions.
The district estimated it would cost $52 million over two years. It appealed the ruling, citing an inability to pay.
A district judge later upheld the arbitrator's decision.
Contact Julie Wootton-Greener at jgreener@reviewjournal.com or 702-387-2921. Follow @julieswootton on X.