CCSD fighting to keep international teachers to cover hard-to-fill positions
Updated May 24, 2023 - 9:34 am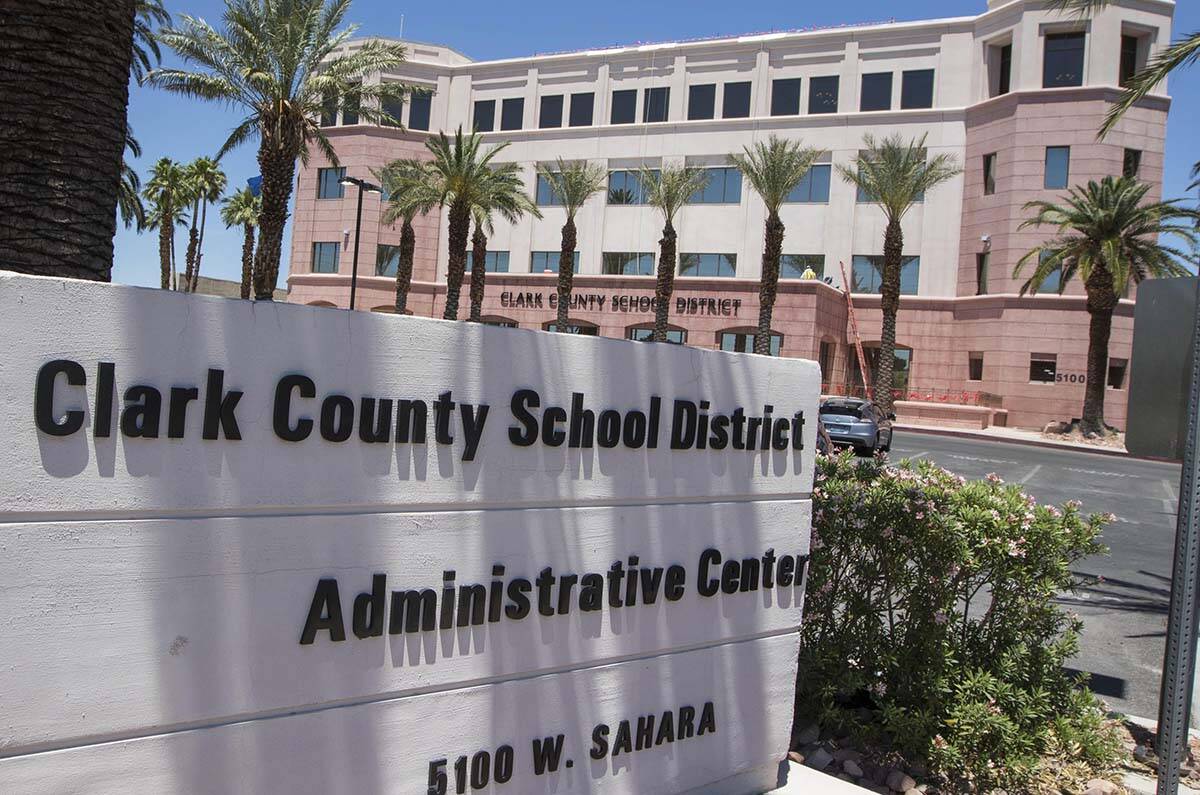 The Clark County School District filed a lawsuit last week against an organization that sponsors J-1 visas for international teachers, over a directive that could pull those educators from their campuses.
Amid a teacher shortage, the nation's fifth-largest district relies on cultural exchange educators from the Philippines to help cover hard-to-fill positions such as in elementary school, special education, and math and science classrooms.
But the district filed a complaint May 16 in U.S. District Court against Chicago-based Greenheart International, roughly two weeks after Greenheart told J-1 teachers that they wouldn't be able to continue working in their current schools next year.
The organization alleges the schools aren't accredited as required by the State Department, the complaint says. But the district is disputing the nonprofit's new interpretation of the term "accredited."
"Not only did CCSD invest time and money in training the International Teachers and invest in their cultural exchange, but CCSD staff and students connected with the International Teachers on a personal level and developed strong personal bonds and friendships," the district said in a complaint.
The complaint alleges the organization gave teachers — who are from the U.S. Department of State's BridgeUSA program — several days to decide whether to find a job at a different local school, be placed in a different district or return to their home country.
"CCSD was thereafter flooded with concerns raised by the J-1 Teachers and school administrators," the complaint states.
The district is seeking at least $75,000 in damages, attorney fees, for the court to stop Greenheart from imposing its interpretation of the term "accredited" and for an order requiring the organization to allow J-1 teachers to return to their current school for next school year.
The district and Greenheart International didn't respond to a request for comment Tuesday.
Dispute over accreditation
Greenheart's directive was sent to J-1 teachers in the district, including at 10 high schools — Cheyenne, Clark, Desert Pines, Eldorado, Global Community, Legacy, Mojave, Sunrise Mountain, Valley and Western — that are accredited, the complaint says.
The organization told 23 high school teachers that a contract for next school year can't be approved "despite the existence of a third-party accreditation," according to court documents.
Greenheart hasn't imposed the same requirements for teachers in other districts and is treating the Clark County district in an "arbitrary and discriminatory manner," the complaint alleges.
The district alleges Greenheart is relying on the Nevada Department of Education's star ratings for schools, which haven't been updated since the 2018-19 school year due to the COVID-19 pandemic.
The complaint says the organization "erroneously and arbitrarily" decided teachers at schools with a three-star rating couldn't stay, even though those campuses met the state's performance standards.
Also, "all of the CCSD schools that Greenheart claims are not 'accredited' are eligible for and receive federal education aid," the complaint states. "Additionally, any student who passes any grade within the school will be accepted into the next grade level at any other school in the State."
District relationship with Greenheart
The district has been hiring BridgeUSA educators since 2017 and began working with Greenheart in 2020.
Greenheart has placed 68 international teachers at district schools since 2020.
Teachers receive a J-1 visa for three years, with the possibility of having it extended for one or two years.
The district hires up to 175 J-1 teachers each school year, according to its website.
Some school officials have raised concerns about the cap, calling it arbitrary. Others have pushed for federal changes that would allow J-1 educators to stay in the United States longer.
For this school year — which ended Monday — 61 teachers sponsored by Greenheart were placed at 38 elementary, middle and high schools. Of those, 59 planned to return next school year.
Contact Julie Wootton-Greener at jgreener@reviewjournal.com or 702-387-2921. Follow @julieswootton on Twitter.