CCSD graduation rates up a bit, but still lag for some students of color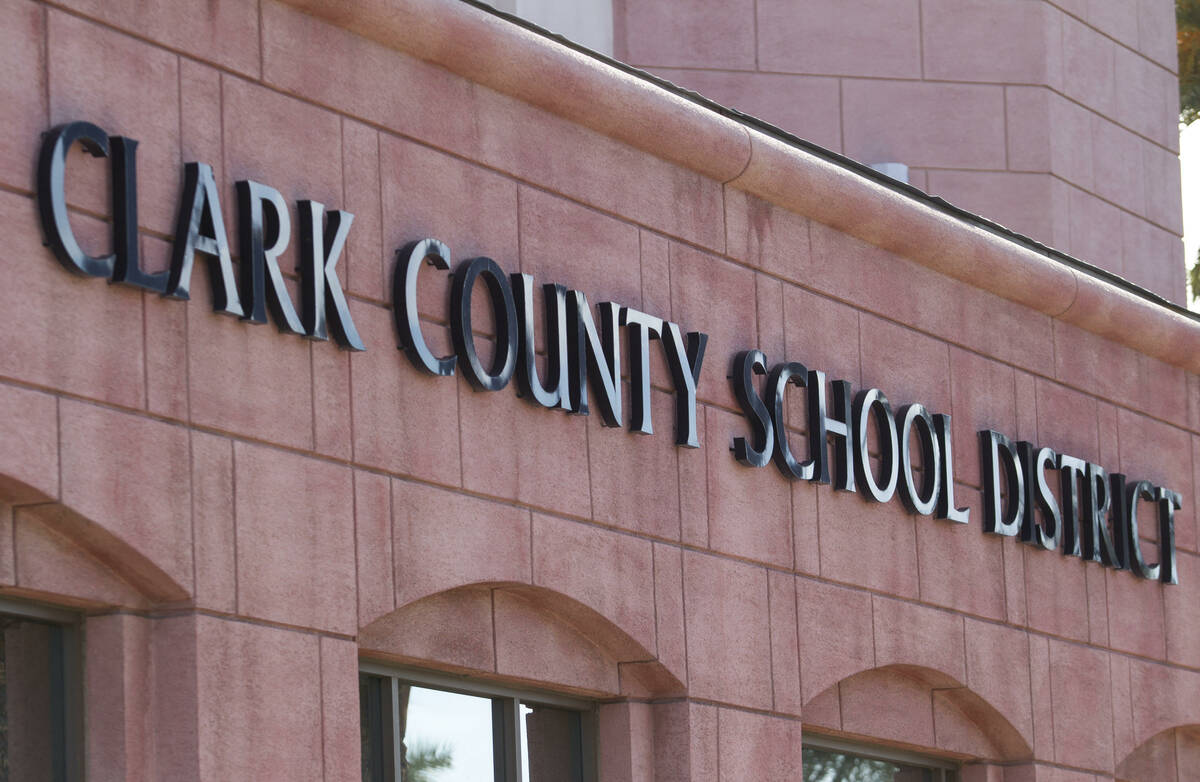 The Clark County School District said it saw improved graduation rates districtwide during the last school year but some students of color continue to fall short of the district's targeted goals.
In a presentation on graduation rates delivered at its board meeting Thursday, the district reported its graduation rate during the 2021-22 school year had increased from 80.9 percent in 2020-21 to 81.3 percent.
But that number still fell short of the district's target graduation rate of 89.4 percent.
The district reported an increase in graduation rates for most student groups, with the exception of Black, Native American and mixed-race students.
Despite numbers improving from last year, rates were still lower than they were before the pandemic, when the district had a graduation rate of 85.8 percent during the 2018-19 school year.
Rates are higher for students enrolled in a career and technical education program, which introduce students to college and career classes that are intended to prepare them for the workforce. The graduation rate for students in CTE programs is consistently over 90 percent, according to assistant superintendent Greg Manzi.
"Continued investment in advanced coursework options will better prepare our students for future success," Manzi said.
When questioned whether the pandemic had an impact on students dropping out of school and if things were looking up now that students were back in school full-time, Manzi said that the number of students dropping out during the pandemic did increase but that the district was closely monitoring to see if students withdrawing from the district had instead transferred to different K-12 institutions.
The district said it would continue provide high-quality Tier I instruction and interventions for students in addition to more tools to monitor student progress.
But district parent Anna Binder questioned how graduation rates were rising when many of the district's students weren't proficient in reading and math.
"They can't read. They can't do math," Binder said in a comment to the board. "So are we like fudging grades somewhere to get kids to graduate who aren't ready to graduate and then forcing them out into a workforce where they're going to be unskilled labor?"
The district's meeting on graduation rates and testing results related to reading and math comes the same week that newly elected Gov. Joe Lombardo announced $2 billion in funding for Nevada public schools, with the caveat that changes to public school governance were on the table if he didn't see improved results.
Superintendent Jesus Jara said the district was also working to bring parents in to educate them about what classes their students could be taking, calling it a work in progress.
"I know the team is really working and communicating with our parents," he said.
Contact Lorraine Longhi at 702-387-5298 or llonghi@reviewjournal.com. Follow her at @lolonghi on Twitter.