CCSD police officer injured in golf cart fall at fundraiser
November 28, 2018 - 3:26 pm
Updated November 28, 2018 - 4:14 pm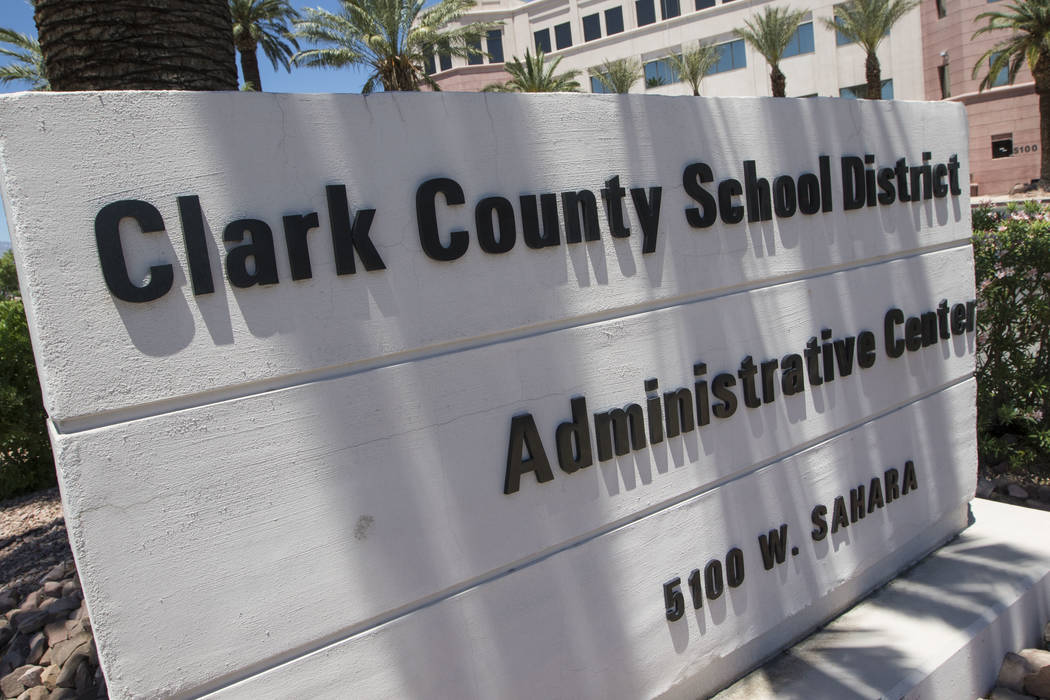 A Clark County School District police officer suffered a head injury last week after falling off a golf cart at a tournament to raise money to assist officers injured in the line of duty, the president of the nonprofit that sponsored the event said Wednesday.
Lt. Erik Lloyd of the Metropolitan Police Department, who serves as president of the Injured Police Officers Fund, said the officer somehow fell out of the golf cart during the Nov. 19 fundraiser at Bali Hai Golf Club in Las Vegas and hit his head on the ground.
It was not clear Wednesday how seriously the officer was injured, though the Clark County Fire Department responded to a traumatic injury call at the golf course at 2:41 p.m. on that day, according to county spokesman Erik Pappa. American Medical Response transported the patient to by ambulance to University Medical Center.
Lloyd, who said he did not know the officer's name, acknowledged that alcohol was served at the event but added that he had no indication that drinking was a factor in the accident.
"We did have a sponsor there that had the bar set up that was part of their promotion for their business serving alcohol," he said. "But they had their own employees."
The Clark County School District issued a statement Wednesday sending best wishes to an unidentified school police employee who was injured last week.
District spokeswoman Kirsten Searer did not provide any additional details about the incident, or when and where it occurred.
"We are looking into this matter," she said in a statement. "The superintendent expects that all employees conduct themselves appropriately at all times when they are being compensated by CCSD."
Searer said that the employee was on an "association business day," which is granted to officers engaged in union business. The district's contract with the Police Officers Association of CCSD provides for a total of 800 hours leave without loss of pay for association members per year.
"The associations currently determine how that time is utilized, however, we will work with our employee associations to acquire clarification on what activities employees can engage in while utilizing their union days," Searer said in a statement.
Matt Caldwell, president of the union, declined to comment.
The district's police department faced scrutiny in 2009, when 18-year-old Kevin Miranda left a party involving underage drinking at a police dispatcher's home and killed 24-year-old Angela Peterson in a car crash.
The department and several employees later settled a lawsuit filed by Peterson's parents, who used the money to found a memorial scholarship for their daughter at UNLV.
The Injured Police Officers Fund, which began in 1982, raises money for officers who are killed or injured in the line of duty. The 14th annual golf classic last week raised money for Las Vegas corrections officer Kyle Eng, who died in July after an incident with an inmate.
Contact Amelia Pak-Harvey at apak-harvey@reviewjournal.com or 702-383-4630. Follow @AmeliaPakHarvey on Twitter.