CCSD to spend over $270K on 'culture and climate' study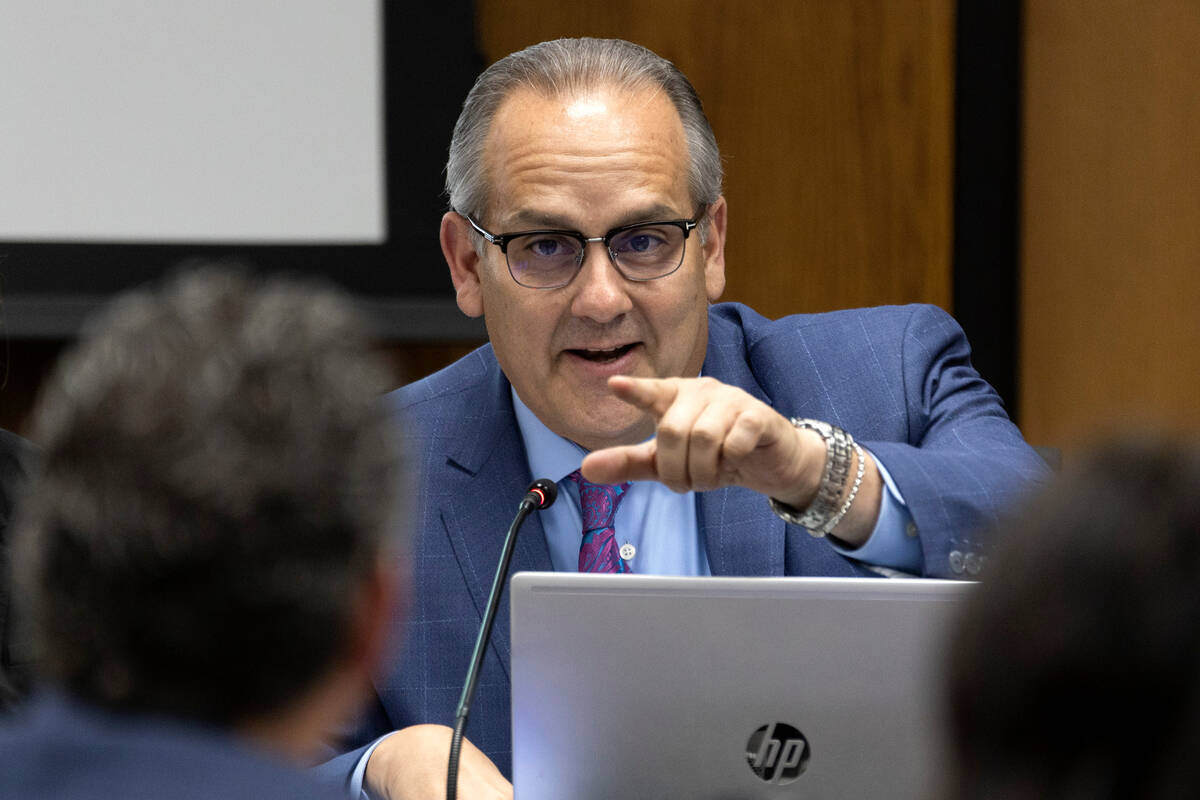 The Clark County School District is contracting with a consulting firm that will conduct a study into the district's culture and climate.
Last week, the school board approved a $274,310 purchasing award to Public Consulting Group for the study. It was part of the consent agenda, where multiple items are approved in one vote.
Trustees heard an information-only presentation Wednesday from the consulting firm but took no action.
The study has an ambitious timeline, with a draft report expected in May and a final report in early June, Anna d'Entremont from Public Consulting Group told trustees.
"We understand the urgency of this work and the board's desire to begin to make changes soon," she said.
Employees have voiced concerns to the School Board for many months about working conditions, including school violence issues, a heavy workload and teacher shortage. And school board meetings were often tense amid the COVID-19 pandemic.
In fall 2021, Superintendent Jesus Jara met in a closed session with the School Board to raise claims of a hostile and abusive work environment. Trustees voted 4-3 later that day to terminate his contract, but reversed course in another split vote the following month.
Trustees met in mediation with Jara in February 2022, but it was unsuccessful. In August, the board approved a settlement agreement with Jara, which included paying $95,000 in his attorney fees.
Then, the board decided in a split vote in October to extend Jara's contract for 3½ years and increase his salary by $75,000 annually.
How the study will be conducted
A key research question for the study will be how the school district leadership and board of trustees' practices affect decision making and how that, in turn, affects school and district culture, d'Entremont said.
The study will be a third-party objective review of the facts, she said. It will culminate with a final report outlining strengths and challenges, and providing recommendations.
Onsite interviews will be conducted this month, followed by focus groups in March. An online staff survey will also be open this month until mid-March.
The consulting firm will conduct as many as 35 focus groups with students, parents, community members and school-based staff.
D'Entremont said there's the ability to facilitate family focus groups in Spanish and if there's a need for groups in other languages, consultants will work with the district on how best to do translation.
The firm also plans to have one-on-one or small group sessions with the board of trustees, the school district's executive cabinet and "other staff," according to online meeting materials.
And it will examine other areas, including a sample of school board meetings and work sessions, and the district's five-year Focus: 2024 strategic plan.
'A long time coming'
School Board President Evelyn Garcia Morales said that pursuing a study is a "long time coming."
"There has been a lot of pain in our education system," she said, noting the board has heard about that pain from families, students and members of the system.
Often, culture and climate within organizations — especially school districts — is a "very intentional thing you have to work towards," she said.
When a system is in pain for a long time due to factors such as transitions and underfunding, blame has existed "maybe in all directions" and "it can create challenges in culture," she said.
Jara said he wanted to congratulate the School Board for authorizing the study.
Different surveys are out there, he said, including ones from internal bargaining units that are not scientific.
He referenced a theme from Garcia Morales' comments during a Friday State of the Schools address, noting, "I see us coming out of the darkness and I think this will lay the groundwork for us moving forward."
Trustee Irene Bustamante Adams said Clark County is such a diverse community and "that's our beauty."
She said she hopes the consulting firm will keep ethnic diversity in mind when talking with people as part of the study.
Trustee Lola Brooks said the study is a priority of the School Board, and she's happy Jara is willing to "pull back the curtain" to get some good, honest feedback.
It's important for the board to let the consulting firm do its job and await the final report, she said.
Contact Julie Wootton-Greener at jgreener@reviewjournal.com or 702-387-2921. Follow @julieswootton on Twitter.