Clark County magnet schools are attracting national attention
Updated May 18, 2018 - 6:20 pm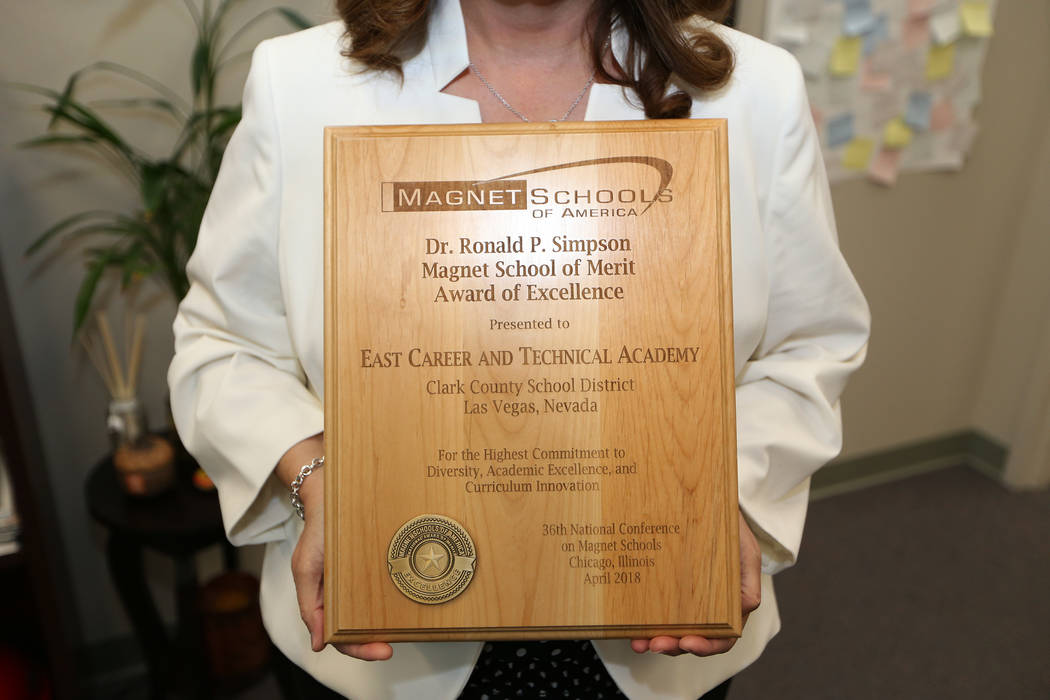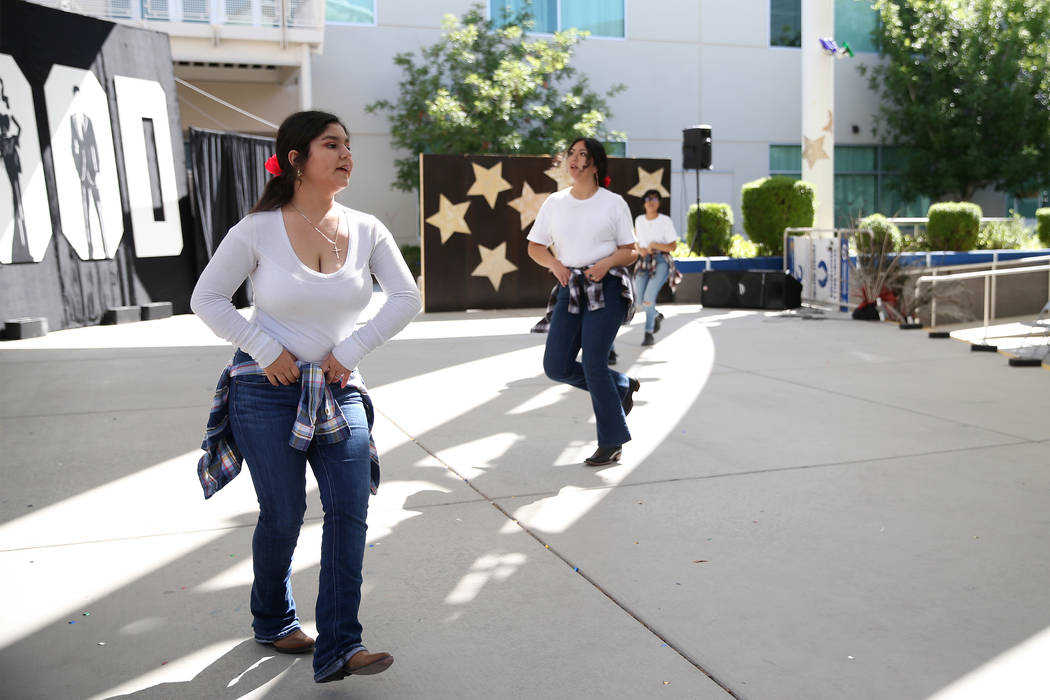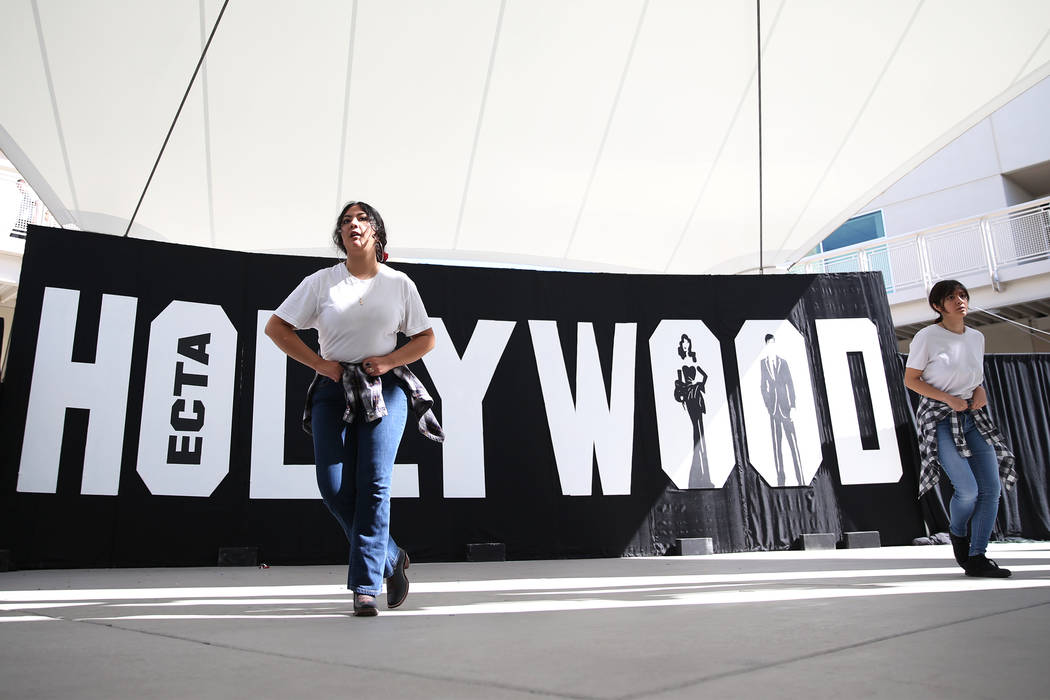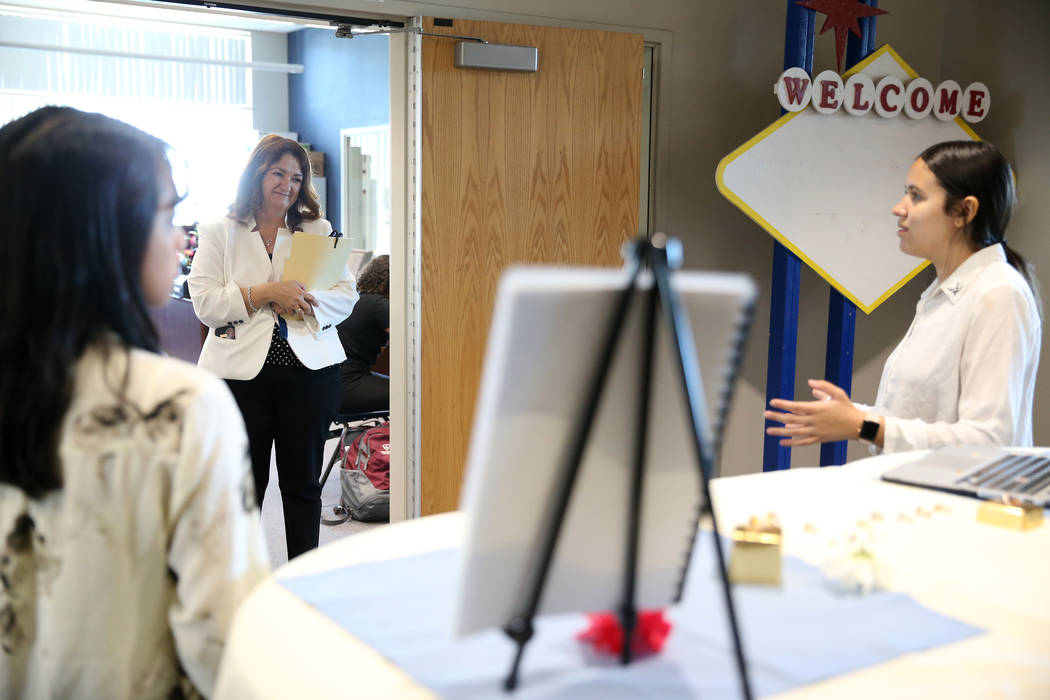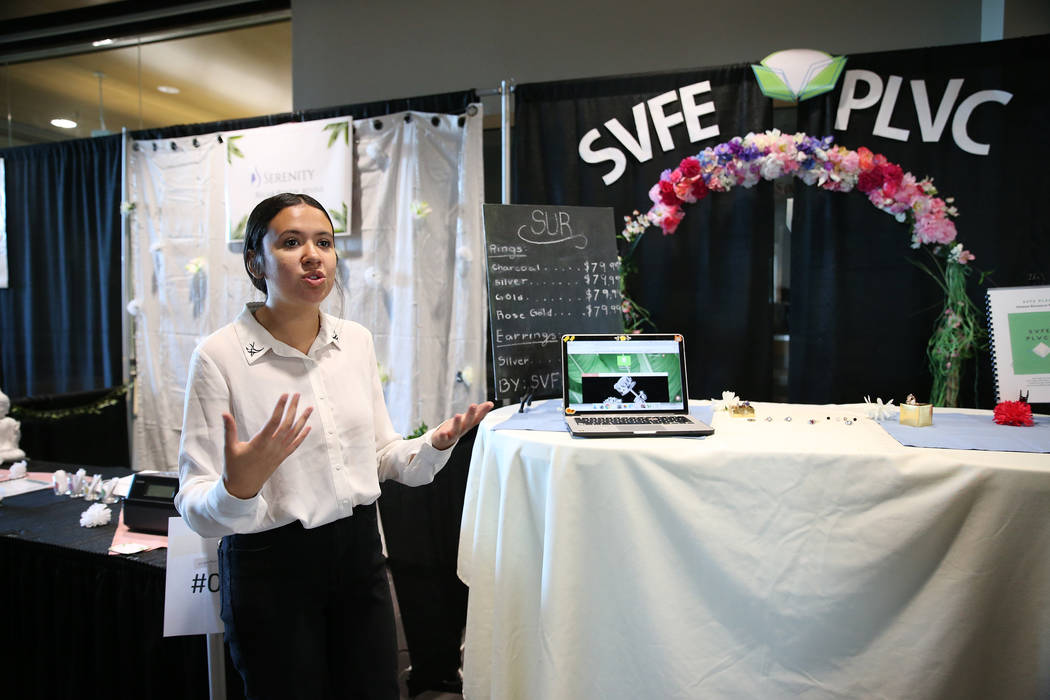 A national model for magnet high schools can be found right here in Clark County.
East Career and Technical Academy received the top merit award this year from Magnet Schools of America — the No. 1 honor among the association's many awards.
The honor, which carries with it a $5,000 prize, is one of more than 100 accolades the Clark County School District's magnet program has received from the group.
At East, students can choose from eight programs of study ranging from early childhood education to mechanical technology. The students know they're in a special place.
"I feel like with them expecting a lot from us, it kind of pushes us toward better," said marketing program junior Aurora Osuna.
Next year, Clark County will open three new magnet schools with the help of a nearly $15 million federal grant, bringing the total number of such schools in the district to 40. That will make it easier for students to get into the schools of choice— as of May 3, there were 3,568 students waiting for a spot at one of the schools.
"Unfortunately sometimes there isn't enough space, but if we are expanding and augmenting those seats and those opportunities districtwide, I think that is a great highlight, and a testament to what the district has been committed to doing since we started with magnet schools 25 years ago," said East Career and Tech Principal Darlin Delgado.
Portfolio of awards
East isn't the only model school in the district — the elementary Bracken STEAM Academy is also among the magnet group's 15 national demonstration schools, along with East.
And McCaw STEAM Academy, an elementary magnet school that launched its program in 2014, added to the district's awards portfolio this year, receiving a $1,000 prize as a new and emerging magnet school of excellence. That's the same prize given to the district's Thurman White Academy of the Performing Arts last year.
Gia Moore, director of the district's magnet schools and career-technical academies, sees that as a good sign.
"Part of the fear in expanding magnet schools is to make sure they're on par with the others that you've opened, that they're of the same quality," she said. "And that gave us a good indicator that we're on the right track."
The local schools have made such a national impression that Magnet Schools of America will host its national conference here in 2020.
"I think that Clark County schools have done a remarkable job," said Todd Mann, executive director of the group. "They stand out."
Expanding with equity
The next wave of magnet school expansion will occur this fall, when Lied and O'Callaghan middle schools and Gehring Elementary will convert to magnet schools focused on science, technology, engineering and math.
The federal Magnet Schools Assistance Program will help fund hands-on learning activities at the schools, including learning labs at the middle schools and professional development for teachers to properly prepare for the program, Moore said.
But expanding schools of choice requires a balance to ensure that that admissions policies don't inadvertently segregate students by race, income or academic ability.
A key guideline to prevent that from happening is to ensure that the schools roughly reflect the demographics of the entire district, said Genevieve Siegel-Hawley, an associate professor in the educational leadership department at Virginia Commonwealth University who studies school desegregation.
"And you've got to have good information and outreach, so that everybody knows about the choice," she said. "How to navigate it, how to apply, what those systems are like."
The district's current magnet lottery system is fairly open to all students, with no criteria at elementary and middle schools and opportunities for transportation. The lottery gives preference based on students' location, whether or not they have a sibling in a magnet school and whether they are already attending a feeder magnet school.
Decreasing disparities
Even so, state data for career-technical academies show a need for improvement in matching districtwide demographics.
On average, the district's seven academies have a lower percentage of black students and higher percentage of Asian students than the district as a whole, according to 2016-2017 data. They also have fewer low-income students eligible for free or reduced-price meals.
Moore said the district is working to reduce any disparities, a goal also set in its grant application for Gehring, Lied and O'Callaghan.
"Every school has a targeted recruiting plan," she said. "We actually hit on that throughout the year. We get very granular with how we recruit to make sure that we're meeting the goals that we set out to meet."
If some schools aren't meeting those goals, she said, the district works with them more closely — going out into the community to spread the word.
Meanwhile, at East Career and Technical Academy, Principal Delgado is aiming even higher.
The school already has 2016-17 a graduation rate of roughly 99 percent and an average ACT composite score of 19 — both higher than district averages.
"But you know, I think we're not satisfied with that," she said. "The next level would be to increase that, to have a 100 percent graduation rate."
Contact Amelia Pak-Harvey at apak-harvey@reviewjournal.com or 702-383-4630. Follow @AmeliaPakHarvey on Twitter.
Achievement edge
A 2017 Review-Journal analysis of the district's magnet schools found that they tend to outperform the state and Clark County in many academic achievement levels. That includes higher average ACT composite scores, graduation rates and proficiency levels in reading and math.