Clark County School Board decides to wait on crafting gender policy
January 29, 2018 - 10:20 pm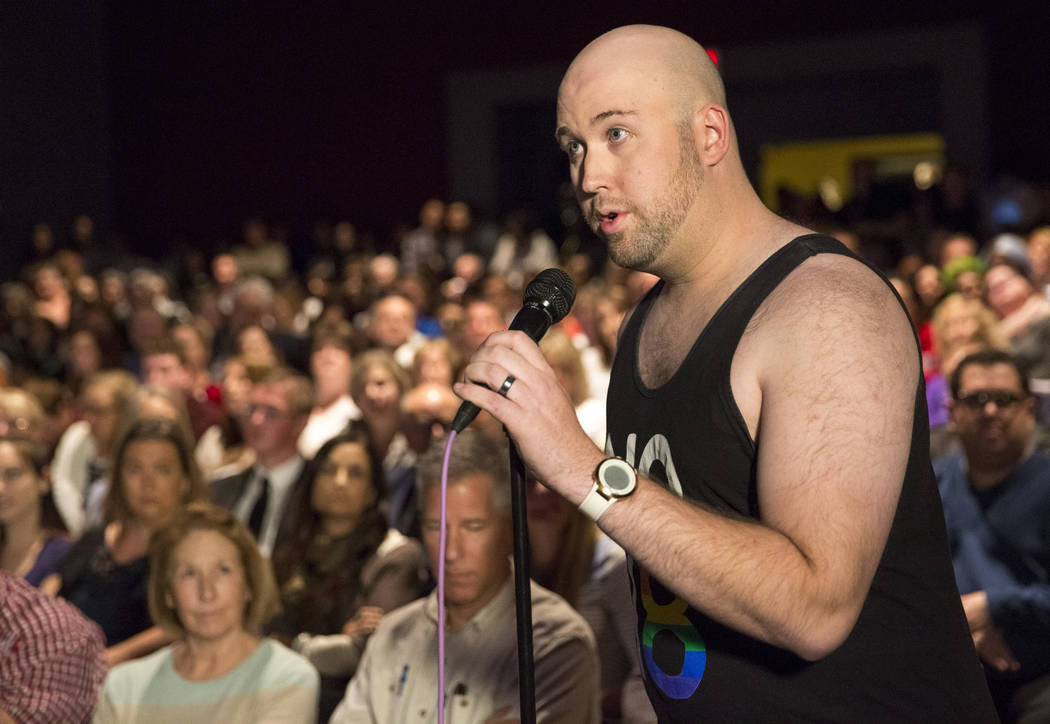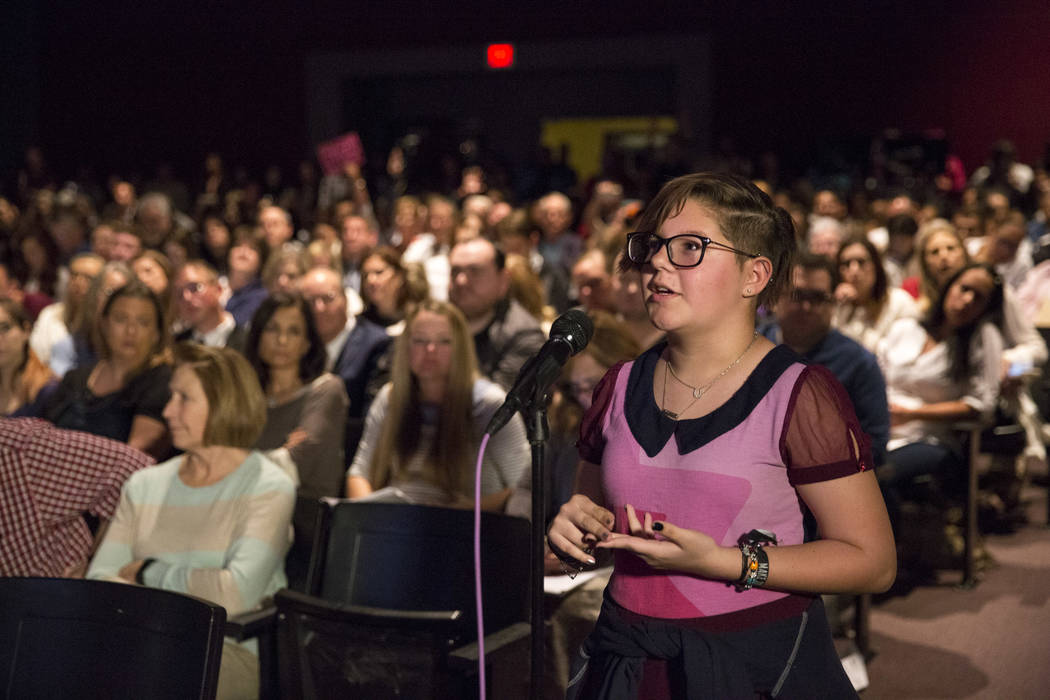 After more than an hour of impassioned public comments that intensified an already highly emotional discussion, the Clark County School Board delayed a decision Monday on whether to craft a controversial gender-diverse policy until Feb. 8.
The policy, a draft of which has not been crafted, could address the needs of transgender students — potentially providing guidance for how they can change their name, where they may dress for gym, and overnight accommodations for field trips.
Public input on a policy has drawn fierce comments from both sides, including students who took to the microphone to express their thoughts.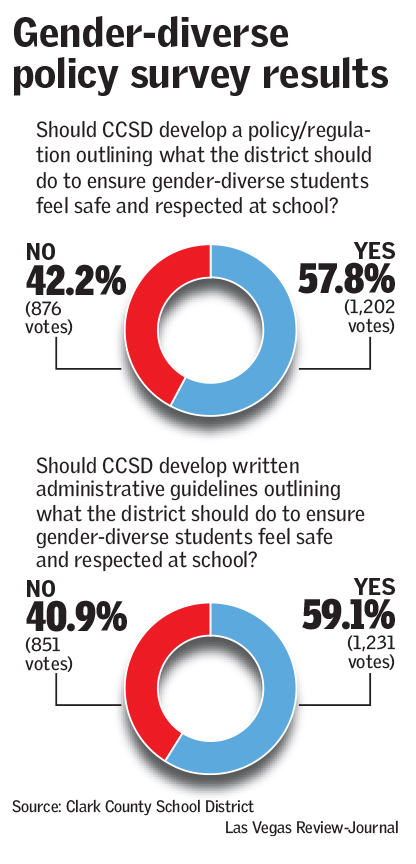 Fighting back tears, 12-year-old Ayva Peterson said a proposed policy makes her feel very exposed.
"When I take off my clothes or shower in the locker room, I want to feel safe," she said.
But 9-year-old Shay Bravo — a transgender girl — asked why some think transgender students are a threat.
"The only reason we're trans is because we don't feel comfortable in the gender we're born with," Bravo said. "If you want to not understand, go ahead. However, I want 2018 to be the year that we can understand that we are all humans, no matter what gender."
State law passed in 2017 requires the Department of Education to adopt a regulation that would outline how school districts should address the needs and rights of gender-diverse students. The policy would also address staff training to adequately serve such students.
But the state delayed the creation of a regulation after an outcry in November, when parents urged the state to wait until the Clark County School District completes its own policy. On Monday, however, the Power2Parent group urged the district to not to adopt a policy before receiving framework from the state.
Trustee Carolyn Edwards ultimately proposed having the discussion when the entire board is present — Trustee Linda Cavazos was absent from the meeting. Edwards first proposed looking into the matter in last year.
Trustee Chris Garvey said she wasn't happy the state has not constructed a regulation.
"For us to go ahead and put policy in place — and then have to revamp it and, frankly, get spanked like we always do by the state whenever we take the lead — I think is premature," she said. "I do think that there needs to be some guidance."
Those who spoke against the measure argued that the district's bullying policy adequately protects all students. Some also urged the board not to put aside the rights of a few for the rights of many.
"If accommodations are made for one individual, the same protection needs to be extended to all," said parent Elizabeth Capson.
But those in support of creating a policy argued that the current bullying rules do not address other needs of transgender students — such as where they may dress for gym or which pronoun they'd like for themselves.
Erika Castro, a product of the school district and a lesbian, said she struggled with depression throughout high school because she didn't feel like she could be her true self.
"Transgender kids are not only being harassed, but because of the rejection they face — and by many in this room — they are also taking their lives," she said.
The district has collected public input on the matter in five meetings. Trustees could vote at their next meeting whether to direct staff to start crafting a policy.
Contact Amelia Pak-Harvey at apak-harvey@reviewjournal.com or 702-383-4630. Follow @AmeliaPakHarvey on Twitter.
Against new policy
Power2Parent and the Nevada Family Alliance announced Monday that they surveyed roughly 2,200 Clark Countyresidents and found most don't want an additional transgender policy.
The random survey found that 70 percent of respondents preferred that the district enforce current bullying laws insteadof creating a separate gender-diverse policy.
Roughly 67 percent of residents also said that students should not be allowed to use the bathroom or locker room of theopposite sex, even if they identify as such.
"This was always about something more, a political agenda to get gender ideology in the classroom," said Karen England,executive director of the Nevada Family Alliance.