Clark County School District finalizes roughly $25M in budget cuts
November 30, 2017 - 10:12 pm
Updated November 30, 2017 - 10:27 pm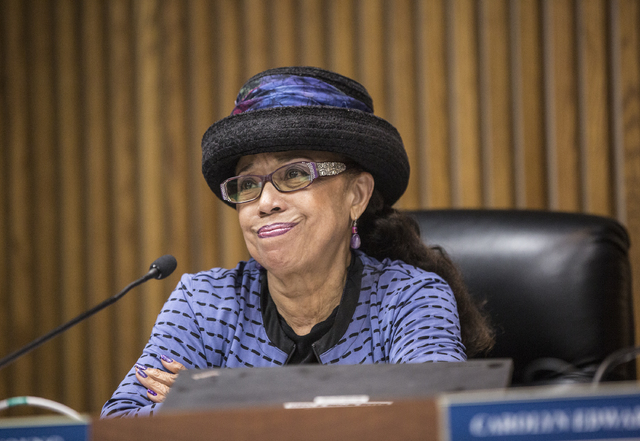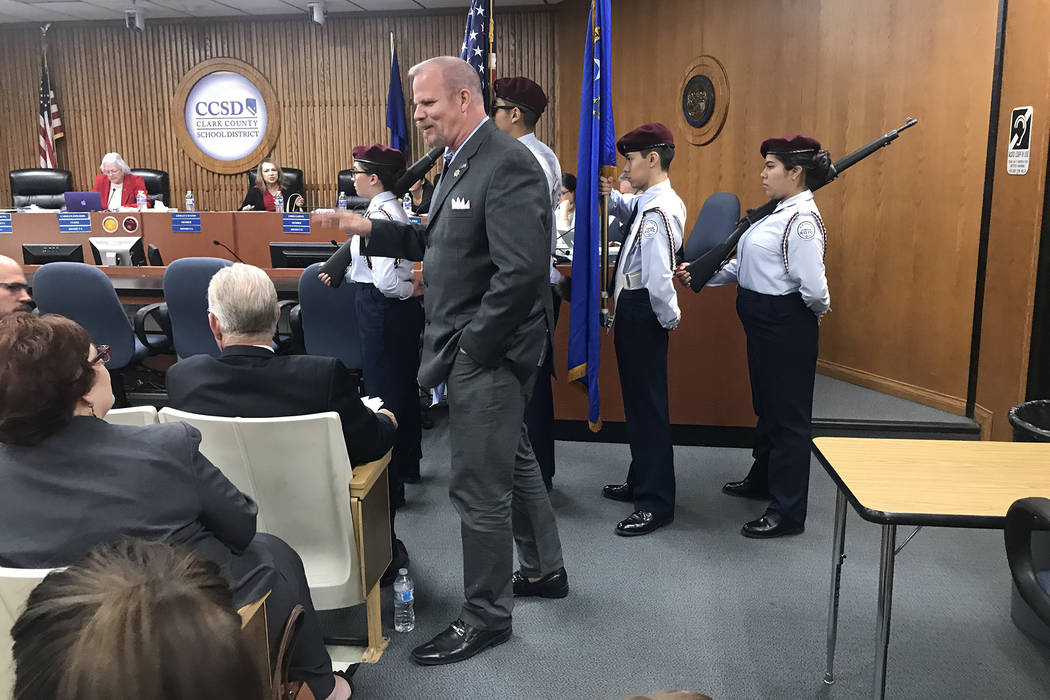 The Clark County School District closed its crippling budget deficit on Thursday night after approving roughly $25 million in cuts, more than what was needed to present a balanced budget to the state.
The savings stem in part from a cut to a school associate superintendent position and the reduction of the district's unassigned ending fund balance — a kind of reserve — from 1.75 percent of general fund revenue to 0.78 percent. And the district will freeze all nonessential central office travel to reduce mileage for an estimated savings of $683,641.
The last round of budget cuts means that more than 200 filled positions and over 136 vacant jobs have been reduced to cover a deficit that of just over $60 million. More positions might have been cut at the school level, a decision left to principals and their school organizational teams.
The final cut came after months of emotional testimony from the public — allowing the School Board to submit a balanced budget to the state by January, as required by law.
As in other deficit meetings, trustees carried a strong resentment toward the state and its funding of education, directing the audience to be active and contact legislators about the issue.
Trustee Linda Young fired back at angry members of the public, saying that the budget has always been an issue ever since she has been on the board.
"This hasn't changed, it just has escalated because we've had other things piled on top of it including AB469 and AB448," Young said, referencing the laws for the state-mandated reorganization of the district and the charter-school initiative known as the Achievement School District.
Trustees voted 4-3 to cut a school associate superintendent position, which is responsible for overseeing a cluster of schools in accordance with the state-mandated district reorganization. Kevin Child, Chris Garvey and Linda Young voted no.
Trustee Linda Cavazos, however, said she spoke with a support staff member affected by the budget cuts who is having a hard time buying basic necessities.
"I do feel badly about even cutting an associate superintendent, but I feel worse for the person who possibly does not have the basic living expenses to get by on," she said.
Former first lady Sandy Miller urged the crowd to be politically active and change the makeup of the Legislature to include people who vote for education.
"We advertise ourselves as a free place to live," she said of Nevada. "Nobody pays taxes, and this is the result, what happens when people don't have a responsibility to support our schools, to support our social services, to support our health department."
The cuts leave money left over for the board to pay for its own superintendent search firm. Though community leaders had offered to help pay for the firm that will find the next superintendent, trustees have expressed concern over taking money for the important decision of replacing Superintendent Pat Skorkowsky.
Contact Amelia Pak-Harvey at apak-harvey@reviewjournal.com or 702-383-4630. Follow @AmeliaPakHarvey on Twitter.